It's not uncommon that is the Xfinity Caller ID not working on the Xfinity TV. There're several users all over the world who are suffering from this problem and they also want to get rid of it. 
So, by any chance, if you're facing this problem too, there's nothing to worry about. 
Here, you'll get every necessary information to solve this Caller ID inactivity problem.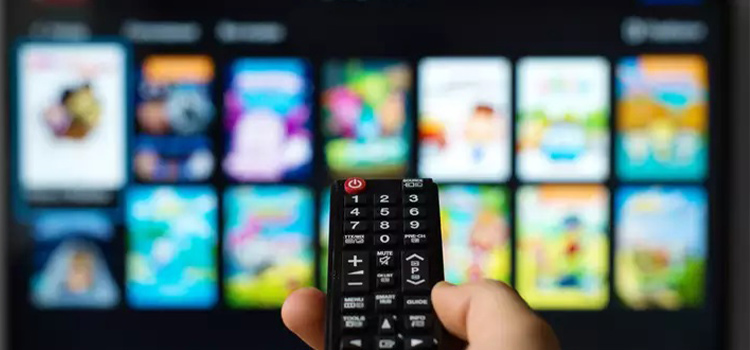 Why is Xfinity Caller ID Not Working?
The issue regarding the Caller ID not working can be caused by various reasons. It's not possible to figure out the exact cause unless you check it thoroughly.
According to some users, the most common reasons are –
Heavier load on the TV.
Caller ID on TV is restricted in your region.
The caller isn't activated on your account. 
You've added the Caller ID feature very recently.
Simply your number is blocked.
How to Solve Xfinity Caller ID Not Working?
To decrease the annoyance and make the process easier for you, we're providing solutions that'll go for all possible causes so that you don't need to find out the exact cause. 
So, whatever the cause, check for the following circumstances to successfully solve the issue –
Method 1: Xfinity Voice Status
First, you need to ensure that Xfinity Voice is activated. Check these possibilities one by one. 
1. Check Status Online
Probably you may have missed any payment for any specific service if you pay them individually in general.
Step 1: Sign in to your Xfinity account.
Step 2: Locate the Voice section and go for it.
Step 3: You'll find out the plan including the due date if your service is active.
Step 4: Otherwise, if there's a visible gray area, it indicates that it's payable. Then, you have to pay for it.
2. Contact Customer Service
You can also call the Xfinity Hotline at 1-800-Xfinity to verify your account and ensure the service is active. You may need to provide them with information about,
Your account number.
The latest payment amount.
Latest payment date.
The plan you're currently using.
Date of the due bill, etc.
3. Xfinity TV Service Status
If you're done with the voice service, now it's time to ensure that your TV service is activated. To do so –
Step 1: Sign in to your Xfinity account.
Step 2: Next, select TV or Cable.
Step 3: Now, there'll be information regarding your Xfinity TV account.
If you read the information, you'll eventually find out if your TV account is active or not. If the information is grayed out then it's inactive, else it's completely active.
Method 2: Caller ID Availability
If both voice and TV service checking is complete then now it's high time to check if Caller ID is allowed or available in your area. In this case, you've to contact Xfinity Customer Service and ask for it. As they have a proper list of eligible regions, they'll provide you with the information.
1. Turn On Caller ID Notification
If your area is under the service and the service is activated, then you've to look for if your Caller ID notification is turned on the TV.
Step 1: Double-press the MENU or XFINITY button on the remote.
Step 2: Now, select Interactive TV and press OK button.
Step 3: Choose Notifications.
Step 4: In the service list, go for Caller ID.
Step 5: Now, turn on the Caller ID notification using the right-left buttons.
Method 3: Reset Xfinity TV
Another preferable suggestion is to reset the TV. It's quite a simple task. 
Step 1: First, disconnect the power cords of both TV and TV box.
Step 2: Then wait for at least three minutes.
Step 3: Replug the power cords to turn them on again.
Method 4: Troubleshoot Caller ID
If everything's okay, but the problem still persists, then maybe the problem exists in the Caller ID. It'll be wise that you may go for troubleshooting the Caller ID. Here're the procedures for troubleshooting –
Step 1: If there's a tremendous load on the phone line because of other devices including Xfinity TV, your Caller ID unit could not function properly. Try to disconnect some of them in order to light the load.
Step 2: You may have to reset your caller ID unit. Try to reset it in as usual way if it's not working properly or at all.
Step 3: Check the Caller ID unit batteries or power source and confirm that all the batteries and power cords are correctly installed. It might be the cause of an inoperative Caller ID.
It will be preferable to get in touch with Xfinity Customer Service and let them know the issue if the Caller ID is still not appearing on your TV.
Frequently Asked Questions (FAQs)
How does Caller ID work on a landline?
Basically, the Caller ID shows the other caller's chosen phone number. Regarding the landline, it shows the phone number that is associated with the line.
How do I activate the Caller ID?
To do so –
Launch the Phone app.
Navigate to Call settings and tap it.
Then, select Additional Settings option. 
Now, go for the Caller ID option and activate it.
Does Comcast have a Caller ID?
Yes, Comcast has a Caller ID. On Xfinity subscribers' caller ID; voicemail logs, or TV, some incoming calls may have the term Verified or the letter V next to them. That means the call is coming from a Comcast-verified number.
Conclusion
If you or your close people are victims of this problem then you should try the aforementioned solutions as soon as possible. Hopefully, the solutions will be proved as useful and you'll successfully get rid of it.