Undoubtedly, the Oculus (Meta) Quest 2 belongs to the latest and finest VR headsets. It offers a perfect wireless experience for VRChat. On the other hand, VRChat is a social VR app that offers a limitless collection of social VR experiences. 
Now, if you've already played VRChat on the previous Oculus Quest, it's quite normal to wonder if you can finally play VRChat on Oculus Quest 2. The simplest answer is YES!
Oculus Quest 2 entirely supports VRChat. So, you can enjoy virtual reality while chatting, exploring various environments, and playing games with your friends from anywhere at any time. 
Details about Playing VRChat on Oculus Quest 2
First of all, you can get the VRChat app for Oculus Quest 2 on the Oculus store and yes, it's free. It's designed to offer users the chance to upload different worlds that other users can visit accordingly. 
Also, it offers SDK (software development kit) for developers to allow them to create their relevant content. Like the Oculus Quest, you can create avatars and because of the SDK other players can use them as well. 
However, there're some facts that you've to understand before playing VRChat on Quest 2. We're going to provide them one by one, just check them thoroughly –
You can play VRChat on Oculus Quest 2 by connecting it to a PC and using the headset as a monitor while playing the VR games. It's called the link mode.
You can also use VRChat on Quest 2 where QUest 2 is playing by itself without using a PC and it's called the standalone mode.
You can play the VRChat both linked and standalone. The standard game will provide a framework so that you can upload avatars and worlds that your friends can use and visit respectively.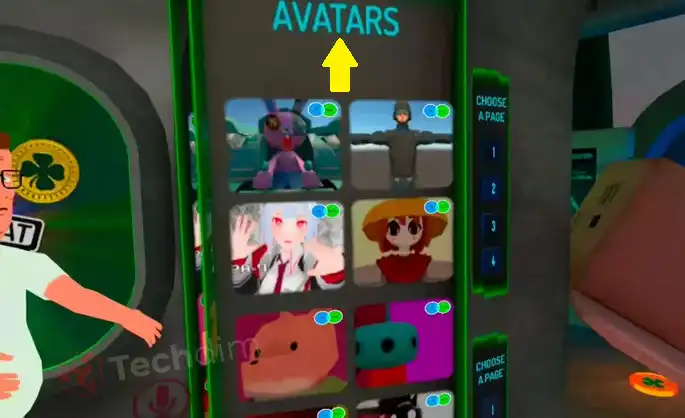 VRChat for Quest is almost similar to VRChat for PC just with some resource limitations.
All PC players are capable of visiting and using both Quest and PC worlds and avatars, whereas Quest players are limited to only Quest worlds and avatars. Even PC players can interact and play with Quest players. Therefore, the world has to be designed for Quest.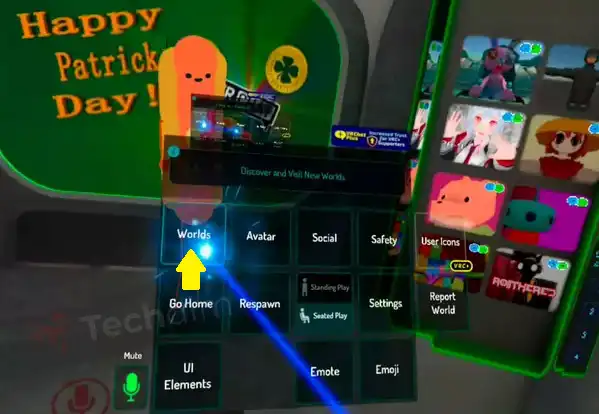 In the standalone mode, the experience is not as satisfying as you can enjoy very limited avatars and worlds. So, it feels like lesser freedom as there's a lack of proper exploration.  
As the linked mode offers VRChat to run straight from your PC, there are little or no limits to avatars and worlds.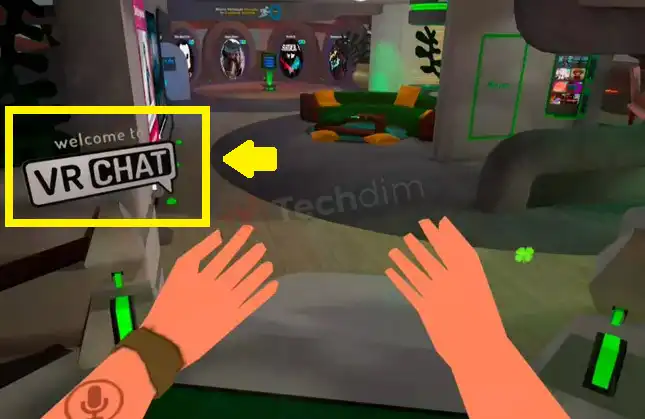 We recommend using the QUest 2 in link mode with your computer. This way you can successfully play VRChat's complete PC version on your Quest 2 (unlimited avatars and worlds). All you need to do is run the on your computer and use a suitable cable to link both the computer and the Quest.
Frequently Asked Questions and Answers
Is VRChat on Oculus Quest 2 free?
Basically, you can get the VRChat from the store for free. That means the core cost of playing VRChat is free. But in order to enjoy more features such as a supporter badge, more avatar slots, more customer user icons, etc you must purchase the VRChat Plus. The subscription fee for VRChat Plus on Oculus Quest 2 is $9.99 per month.
Why is VRChat not working on Quest 2?
This issue happens when there's a connecting or bug problem with the VRChat. In this case, the simplest solution is to uninstall and reinstall the VRChat. It'll also fix any other related issues too. But if the problem still persists, you must contact the VRChat support team.
Why is VRChat crashing on Quest 2?
The main reason behind VRChat crashing on Quest 2 is missing or corrupted game files. First, you try to reset your avatar to default. If it fails to solve the problem, then check for those files manually. With Steam, you can easily verify your game files.
What are the system requirements for VRChat on Quest 2?
The standard system requirements for VRChat on Quest 2 are –
A suitable Oculus (Meta) Quest 2 headset
A stable and faster internet connection
A Facebook account (to get friends easily)
Conclusion
As you've read this far, hopefully, you've got your answer. In short, you can play VRChat on Oculus Quest 2. For a better experience, you can establish link mode by connecting your Quest 2 to your computer with a link cable. Share your feedback with us if you're successful to play.