Nowadays, we would struggle to get by in life without electronics as they serve a range of functions including nuking food and alerting us to fire. With the rise of online stores, it can be difficult to know where the best physical electronic stores are. Something is satisfying about browsing through stores to find useful electrical gizmos and gadgets. If you're in Melbourne and struggling to find what you need, we've got your back – below is an overview of the best electronic stores Melbourne has to offer. 
onQ Digital
The first entry is a niche primarily for businesses, offering you a one-stop shop for all your digital signage needs. The people over at ONQDigitalGroup, where you can purchase or hire any LED and LCD digital signs, have been at the forefront of signage In Melbourne for 10 years. You can get your hands on anything you need, whether that be digital menu boards or vibrant outdoor displays. You design your vision, and they will implement it right through to installation.
Location: 9 Rooney Street, Richmond
The Samsung Experience
For the mobile gadget fanatics out there, The Samsung Experience provides a unique space to get your hands on everything from mobiles, tablets, and computers. The store aims to show potential users how Samsung devices communicate with each other. Having the ability to sample electronics before you buy them makes for an exciting visit Further, they also have a kids-zone set up with child-friendly content available. 
Location: Highpoint Shopping Centre, 120-200, Rosamond Road, Maribyrnong
Jaben Audio
The guys over at Jaben Audio can sort you out with everything from headphones to high-end amplifiers. They are well established, in 2006, and have stores across the world. Not only will you be well looked after, welcomed, and leave with something high quality, but you can also learn all about the founder Mr Wilson and the origin of the BEAR logo.
Location: Shop 2, 398 Lonsdale Street, Melbourne
JB Hi-Fi
Established in 1974, JB Hi-Fi boasts a philosophy of providing quality Hi-Fi and recorded music at the lowest prices possible. Today, the store runs much deeper, providing everything from computers, TVs, to home theatre systems. With hundreds of stores across Australia, you can find everything you could need to satisfy your electronic desires.
Location: JB Hi-Fi Melbourne Central Shop, Trobe Street 
Big W
This department store is ginormous to the point that you most likely won't be "just popping in" as you will get lost in the endless shelves of products. That being said, if you're looking for somewhere to find a huge range of budget electronics, this is the place to go. However, because it's so broad, you will be sacrificing the tailored expertise that you'd get with smaller independent businesses.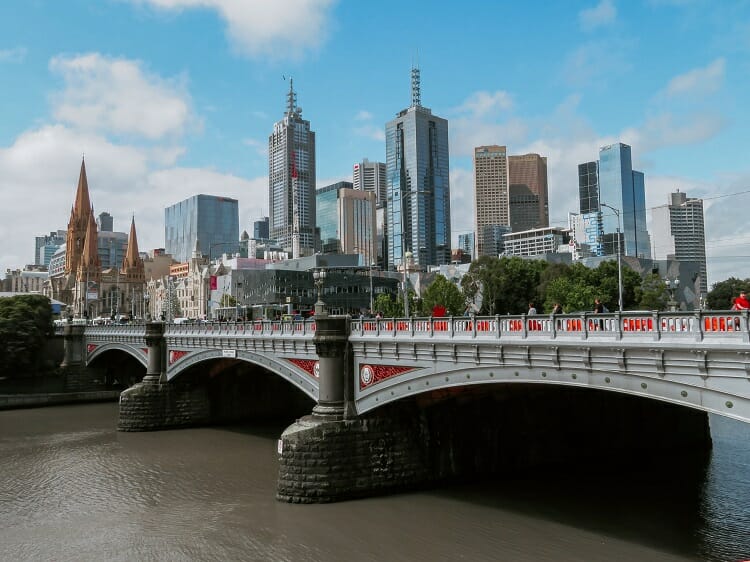 Location: Crn Swanston Street and Lonsdale Street
MYER
This upmarket department store provides everything you'd imagine from a department store, including electronics and other devices. The pitfall with MYER is that their prices are premium and may not suit everybody. However, they do offer a range of reward cards that work on a "the more you spend" principle. Again, although there are plenty of products to get lost in, you may find yourself struggling to get specialised advice.
Location: 314-336 Bourke Street 
Eljo
This entry goes against the grain as it's an online shop, but in 2021 it would be rude not to at least include one. Eljo is Australian-born and bred, offering a range of electronics including appliances, TVs, and white goods. This store is unique because you get 100% transparency, as their head office location is proudly promoted. Customers are welcome to visit in person or get in touch during business hours Mon-Fri. 
Location: 1 Belgium Avenue, Richmond 
If you are looking for electronics in Melbourne, you are spoilt for choice as there's something for everybody. It doesn't matter if you're a business looking for the perfect signage, a music fanatic seeking the perfect audio device, or a family looking for the perfect way to kill some time during the holidays. In a world where everything is digital, it is always reassuring to know you can still experience the physical marvel of electronic stores.