Discord has become a popular communicating medium nowadays due to its high privacy. It was famous among gamers for its features and now it's drawing other users' attention too. Privacy is a crucial concern for Discord and as a result, it doesn't disclose a user identity.
Now you may ask whether any user can see your details like your email and other stuff. In short, the answer is No. People can't see your email on Discord. In some situations, they may get the chance to see the email that you are using.
To know in-depth about this topic, this article can help you in a proper way. So, without any further ado, let's go through the article.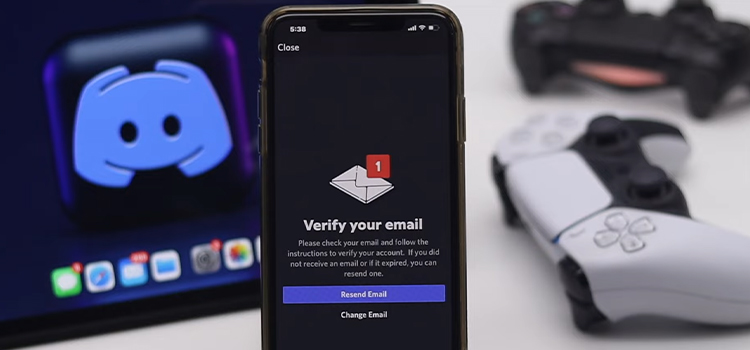 Can Anyone Find Out My Email on Discord?
From the very beginning of Discord's journey, they have maintained strict privacy for keeping its user safe and sound. If you are new to this platform, it's an obvious thing that you will want to keep yourself secure as there are cyber criminals who are luring you to push into a trap.
For this, you may want to hide your personal information. There was no hiding option available in Discord but now in the profile settings, you will get the hiding email option there. Don't panic because Discord has taken care of your privacy very well.
There is no way to get someone's email from Discord. Because, when you add to a server, the admin and the other members of the server will only be able to see your UUID (universally unique identifier), username, and your profile picture. Without the UUID, they won't get any single information from your Discord account unless you have shared any personal information in your public profile.
Exceptional Case Where Other People Can See Your Email from Discord
If you are a streamer, stream games using Discord or you are sharing your screen on a soccer matchday, in that case, people can see the email that you are using in Discord. Now you may ask, how it will be possible.
Well, our unconscious mind is behind this. Suppose, you are sharing your screen to share live soccer matchday or you are streaming, then in your subconscious mind, you navigate into your Discord profile settings, and then from there, the viewers or your friends will be able to see the email that you are using. This is the only exceptional case when others can see the email that you are using in Discord.
Frequently Asked Questions (FAQs)
Can Discord see my Gmail?
They are the authority and when you are creating an account on discord, they ask for your email address. So, at the very beginning of your Discord journey, the authority gets your Gmail of yours and also, they are able to see the Gmail from your profile.               
Can I be anonymous on Discord?
You can use different names for your Discord account but you can't send messages to a user anonymously.
Can anyone send me spam messages on Discord?
There you will have a privacy option on Discord where you can choose who can directly message and who can't. If you enable the "Keep me safe" option, whoever sends you a message, will be scanned first. If the message is spam, the filter will automatically remove it.
Who can see my Discord account?
Basically, it depends on you. If you set it to everyone then everyone will able to see and if you set it to friends only, then only your friends will be able to see your Discord account.
Conclusion
Lastly, make the email showing option hide and if you are streaming then be conscious and don't navigate into your account settings. Keep these things in your mind and your email won't be visible to anybody.
That's all for today. If you have any further queries, let us know in the comment box. Gracias!