It is 2018; you are jumping here and there over the internet, searching Google, gathering information, clicking different links, Quenching thirst opening accounts rarely, you don't know how to create a Gmail account, this is not true, I believe. You know this. So please skip this post.
But interestingly till a lot of people search the internet with the keyword
'How to create a Gmail account?'
Yes, 10k people search per month to know this. Google is showing such information for us. This post is for them. I can remember that this was an exciting moment for me when I first open my mail address, it was yahoo mail. I am using Gmail too but love yahoo much due to my first online presence through yahoo. However I love Gmail too. You can also backup your mails into Mbox files for future use or account swapping.
How to create a Gmail account
Here are the basic steps to properly create a Gmail account. As you will know about creating an email account, you should also know how to add someone to the spam list.
Step One:
Go to Gmail and click on 'create a new account.'
Step Two:
To will send you to a form just like below –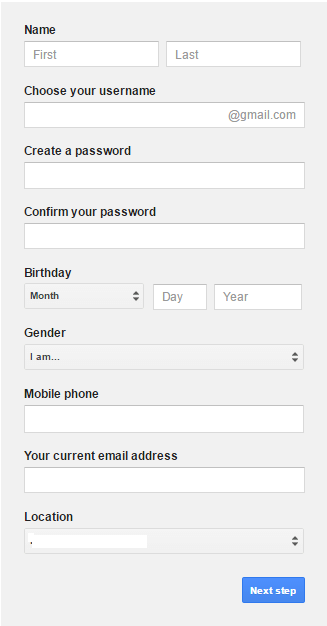 Step by step I am explaining this webform now, skip this article please if you know this.
Fill the first line of this form with your First Name and Last Name.
Choose your username very carefully. Let, you like to choose your username as Techdim if it is available. Then your user name will be [email protected]. Don't forget it, if someone asks for your email address provide him your username.
Set a password now and retype the password to the next form. Please memorize the password or keep a note to your Diary. It's better to memorize then keeping a note because it's secret. You are going to someone valuable who own a Gmail account. It's not bluffing it may true.
Set your birthday and gender.
Place your phone no carefully due to Google will verify you.
You may put your current email address if you have. It is optional. Click on the next step.
Step 3:
A popup window will come something like this. Read the Privacy and Terms and agree with Google.
This popup window is an update from Google while creating a Gmail account. Here Google is asking you to read their terms and privacy before joining with their community. You may read it and click on 'I AGREE.'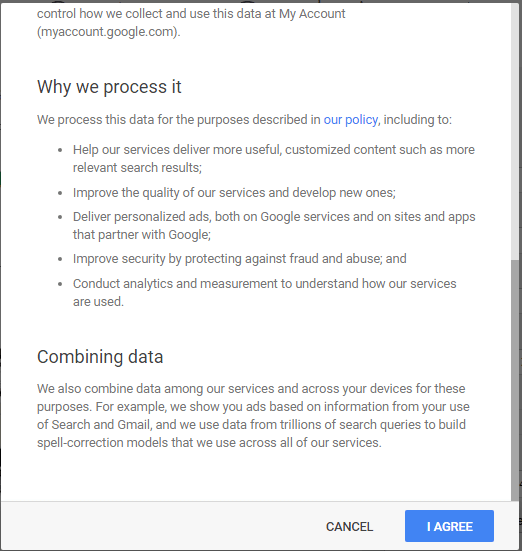 Step Four:
Place your phone no if you don't have placed it in the previous form. Then click on 'continue.'
Now it's time to verify your phone number. Google wants to confirm someone real human is going to create a Gmail account.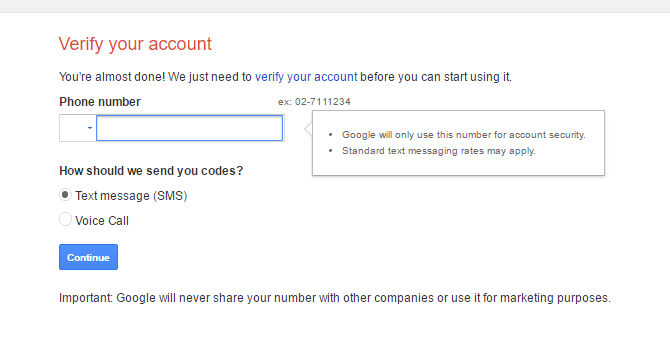 Step Five:
Input the verification code Google has sent you.
Done! Easy right?  Have Fun! Now you have a Gmail account and this is all about how to create a Gmail account. Use it whatever you want.
Conclusion
Hopefully, I could explain how to create a Gmail account. The steps are easy, and the applications are far broad and beyond. Have fun!