[Explained] Can You See What Discord Servers Someone is in?
Discord, the most popular social media platform for gamers, introduced some cool features like channels and servers, where like-minded people can gather, communicate and exchange. You can host both audio and video calls, or even go live.
Joining servers is one way of meeting new people who might share your interest. But how do you know what other interests they share or have in common with you? One way is to join the same servers that they are in.
So, you might be asking "can you see what discord servers someone is in?" The simplest answer to that is both Yes and No. Let us elaborate. If you and the person whose discord servers you are enquiring about are on the same server, it's possible. But, without joining the same server, there's no way possible to know what servers someone is in.
In this article, we'll show you how to find mutual servers on both desktop and smartphone environments.
Finding out what Discord Server Someone is on – Desktop
We have prepared a detailed step-by-step guide on how to what servers you and your friend are on, in the discord desktop application.
Open up your discord desktop application
Open up Home (it's on the top left corner with the discord logo on it)
You'll now see a complete list of your discord friends, select one from the list
On their profile, you'll see an option named Mutual Servers, as shown in the screengrab.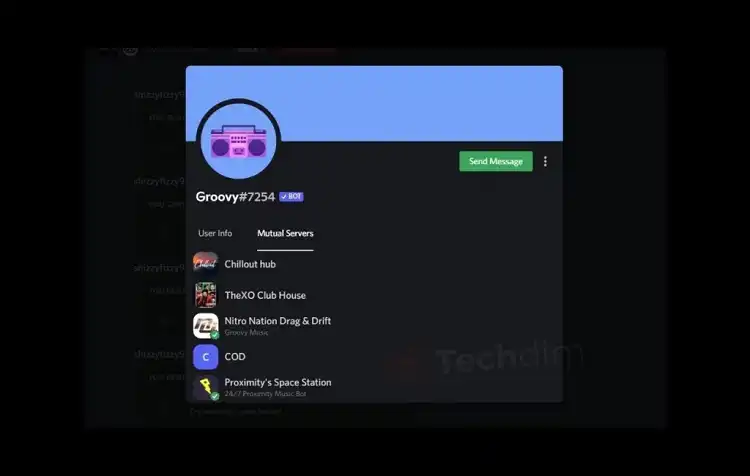 Clicking on the Mutual Server tab, you'll now be able to see what servers you both are currently in.
However, this won't show what other servers your friends have joined. It goes both ways, meaning they can't see what servers you are in either, other than the mutual ones, of course.
Seeing Someone's Discord Servers – iOS & Android
It's quite similar in the case of smartphones too.
Open up discord on your Android and iPhone
Now bring up your discord friends list by tapping on the home icon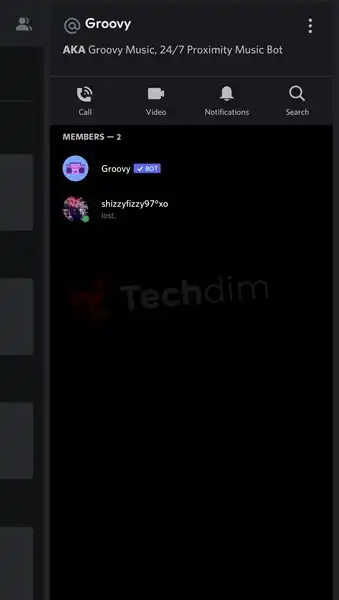 Select the friend and tap on the name at the top.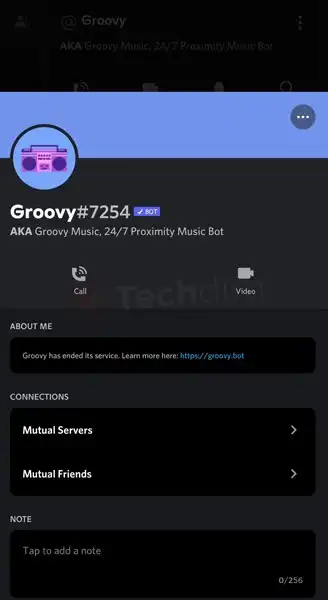 Swipe up until you find Mutual Servers, when found, tap on it
Is There Any Alternatives to See Someone's Discord Servers
As we've established before, you can't check what servers someone is in unless both of you share the same server. So, an alternative solution is to join every server possible within the same interest range and find out if they are in any of those servers. Keep in mind, there's a limit to how many servers you can be in, at a time. This makes it more difficult if the user you are trying to find has discord nitro.
You can always ask your friends what servers they are on. However, if that's not an option for you, then see if they use any custom stickers or emojis, as clicking on those will reveal what server those emojis or stickers are from.
Do note that this method doesn't work if the emojis and stickers are from any private server.
In the case of Server Owners
You've probably read it somewhere that only server owners are allowed to see what other servers their members are part of. So technically server owners can see what servers someone is in. Don't believe that. It's absolutely not true.
Discord is a very open and very privacy-concerned service at the same time. Allowing others, even server owners, to see what servers people are on, would violate users' privacy to a great extent.
Frequently Asked Questions And Answers
Can you see what someone is playing on discord?
Yes, if they have left default settings on, and if both of you are on the same server, you can see what game they are playing or what music they are listening to.
Can you see someone's discord friends?
No, seeing someone's friends list in discord is not available. However, you can see if you two have any mutual friends.
Can you see what someone's searched on discord?
No, there's no possible way to snoop into someone else's discord search history.
Conclusion
Be it servers list or a friends list, discord doesn't allow viewing anything that is non-mutual. In our opinion, the easiest way to find what server other people are on is to ask them politely, and possibly explain your intent to help them trust you. If you can't, just join servers and view their profile for mutual servers. Hope we were able to help. Thanks for reading.
Subscribe

to our newsletter

& plug into

the world of technology