Can You Use a Monitor by Itself (5 ways to do so)
To understand if a monitor can work by itself, you first need to understand what monitors are actually for. Monitors are electronic devices with a screen that displays whatever input it gets. So, theoretically, as long as you have some source, your monitor should be able to work. That is, it should be able to display something.
So why does the monitor show nothing when you disconnect it from the computer? Well, because it has nothing to show, there's no input, so the monitor can't give any output either.
So, by asking can you use a monitor by itself, if you mean whether you can use it without anything else, the answer is no, you can't. But if you have some sort of input device, you can.
In this article, we'll discuss 5 possible ways in which you can use your monitor by itself, without having to connect it to a PC.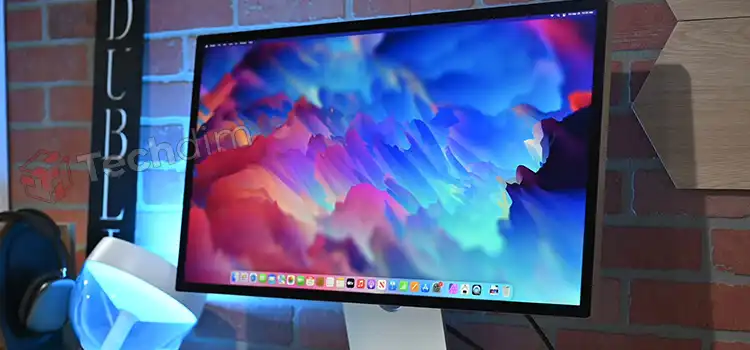 Using a Monitor by Itself, Without any Computer
Depending on the model of your computer monitor, you can use it without a computer in various ways. Here we'll discuss the five most prominent ways, that can actually be handy for you.
1. Use it As an External Display for Your Smartphone
If you ever want to enjoy content on your phone on a larger screen, this is for you. Use the monitor as an external display by connecting it to your phone via HDMI or VGA cable (depending on your model, you may not have an HDMI port). You'll need a type-C to HDMI or type-C to VGA converter.
Keep in mind that your monitor is not an input device. So, you need to do things on your phone, not on the monitor.
2. Turn your Monitor into a Smart TV
This is a bit costlier option as you are going to need a separate smart TV device. Buy your choice of smart TV adapter and connect it to your monitor. Now you can enjoy Netflix or YouTube directly on your monitor, as smart TV adapters come with Wi-Fi support.
However, there's a catch. Your monitor needs to have a USB port to plug in the adapter.
3. Use it as the Display of Your Consoles
If you are rocking a high refresh rate monitor, you can use it as the display of your Xbox or Play Station. This can actually save you some money. Because smart TVs are highly expensive and some monitors can actually give you better display quality. You just need a monitor with an HDMI connector.
4. Use Your Monitor as a TV (non-smart)
If you are on a budget and don't want to get a separate television set, or don't have the space to install a large screen on the wall, you can use your existing monitor as a TV.  For this, you will need to buy a TV Tuner Box, also known as a TV Card. Now you can plug your TV cables directly into the tuner box and enjoy watching live TV on your monitor.
5. As a DVD or Blu-Ray Player
Lastly, you can use a monitor as a stand-alone DVD or Blu-ray player. Connecting it is fairly simple. Use an HDMI cable for that. Now enjoy that old-school movie-watching experience on your monitor.
Our Verdict
Using a monitor by itself has its own set of unique advantages. You get an all-in-one entertainment device while saving a lot of money and space at the same time. Also, if you had an old monitor lying around in the basement or storage unit, you can put it to good use, rather than throwing it out.
The only disadvantage is that you need to spend some money. Buy a good quality HDMI cable.
Frequently Asked Questions and Answers
Can you Just play with a monitor?
Without an input device like a DVD player, smartphone, or console, you can't play with a monitor.
How can I use a monitor without a laptop?
If your laptop has an HDMI or VGA port, you can use its display as an external one without the laptop.
Can a monitor run without a CPU?
It can't work as a part of the PC without a CPU but can work as a standalone unit.
Conclusion
Now you know of all the wonderful things you can do with your monitor itself. A monitor, being an output device, can be used with almost any device with an HDMI or VGA port. So, it's not strictly dependent on a computer.
Use your monitor simply as a bigger display for your smartphone or laptop, or as a gaming display, and pat yourself on the shoulder for saving up a lot of money.
Subscribe

to our newsletter

& plug into

the world of technology