If your DirecTV receiver is slow to respond to the remote, the problem could be on either side. For example, your remote might have run out of battery or needs a reset. Likewise, the problem can occur on the receiver's end, requiring you to reset the system using the button or remote control. 
Most of the issues should get resolved through a successful reset. If not, you might have to defragment the files on your device. After that, you can continue enjoying your favorite shows again.
Why is My DirecTV Receiver so Slow?
If your DirecTV receiver starts responding slowly, it requires a "defragmentation" to your receiver. Generally, the information is stored on your receiver's internal hard drive while operating. So, the more you use the receiver, the more it stores data. And it takes longer for the device to function as the files on the hard drive are fragmented. These fragmented files are also responsible for slow button response.
When your receiver gets slow, you can speed up DVR performance by defragmenting the files on your device.
Step 1
First, turn on your television and DVR receiver.
Step 2
After that, lift the cover that conceals the access card slot. It is the cover you find on the front right-hand side of your DVR receiver.
Step 3
Look for the red reset button, which is located next to the access card and underneath the cover. Once you find it, hold it for some time and release it. Now, you have your reset status on the television screen.
Step 4
After pressing the red reset button on your receiver, wait for some time until the television screen shows "Almost There". Once you see this alert, press the "Record" and down arrow buttons on the DVR simultaneously. And release these two buttons when the television screen displays "Hello Welcome to DirecTV".
Why Does My DirecTV Receiver Take So Long to Change Channels?
When DirecTV receivers take so long to change channels, the technology behind the DirecTV system may be responsible for this issue.
Generally, a DirecTV system looks at up to 6 satellite locations and hundreds of different transponders. Each of them is modulated with several channels through one of four separate systems. After that, the appropriate frequencies get isolated. 
Then, AT&T's single-wire technology rearranges those frequencies. This technology helps to let all the signals go down in a single wire. After that, these signals get to your DVR, where it gets interpreted and sent to the outbox.
Once the signal gets to the receiver, it starts decoding by using MPEG4 technology. But it has some limitations. So it cannot provide you with video quickly. Your receiver needs to wait at least three seconds to find a keyframe that starts building a video stream from it.
If you are searching for a long-term solution, you can create hardware that will work faster. But most people dislike that idea as it is less reliable and costly.
How Do I Fix 'DirecTV Receiver Slow to Respond to Remote Remote' Issue? 
Though DirecTV provides the highest quality of communication, programming, and functionality, it can face difficulties while operating, just like any other device. When your DirecTV remote takes time to respond, you can troubleshoot it by following some guidelines.
Examine the Batteries
If your DirecTV remote is slow to respond, you should check whether or not the battery is in good condition. If your battery is down, it will affect the device's whole operating system and cause it to stop functioning. In such a case, you only have to replace the old battery with a new one to get things back on track.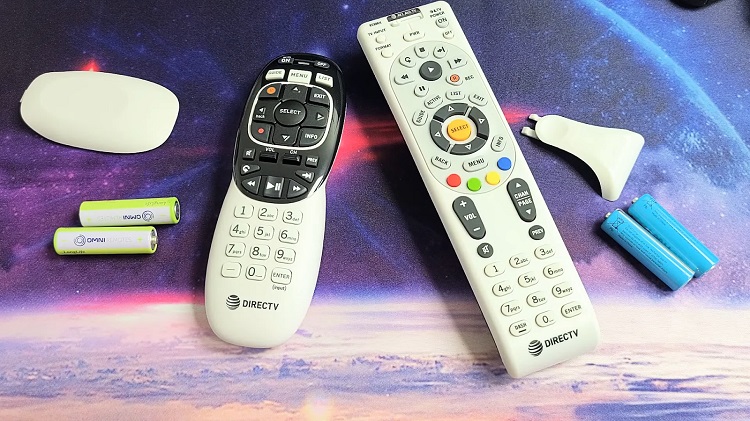 Reset the Receiver
If replacing the battery fails to resolve the problem, proceed with the main tech-based approaches. You need not be a tech expert to execute them, however. The essence of this step is to identify whether your receiver is alright or not. When your receiver is faulty, sometimes only a restart can solve the problem. But if it does not, then you have to go further.  
Receiver Reset
This process is pretty easy to execute. You only have to press the red button on the receiver, and it starts to reset. It takes approximately 10 minutes to restart. And once the reset process is complete, it deletes the former setting, helping the remote function optimally from then onwards.
Remote Control Programming
If resetting your receiver with the button does not solve your issue, use remote control programming to reset the TV. This process helps to eradicate other performance issues as well.
First, hold the "Menu". After that, navigate to "Settings">>>> "Help". Then, choose the "Settings">>>> "Remote Control" option and click on the "Program Remote" option. That's all. 
Remote Reset
If you followed all the tips and tricks above and yet did not get a positive response, it's time to reset the remote control.
At first, press the "select" and "mute" buttons together. When you hold them simultaneously, it flashes the light twice. That indicates the remote is ready to reset.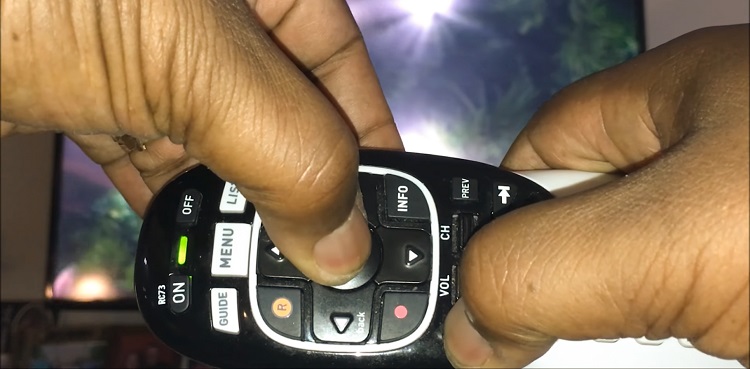 After that, tap the "select" button seen on your remote. At this point, the remote-control light flashes four times, which indicates that the remote-control reset is complete.
Now the remote should start working flawlessly.
Final Thoughts
When your DirecTV receiver is slow to respond to remote, you should be able to fix it through a hard reset or a remote programmable reset. However, the technology used in DirecTV has some fundamental issues that result in slow response sometimes. So, there's that.