If your display shows error code 05, it is indicating that one or more of your recordings are corrupted. This also means you cannot access or play any of your recordings either.
If you are facing such an issue and looking for a fix, then you are at the right place. There are a few things you can try at first without panicking. This article will discuss them in detail.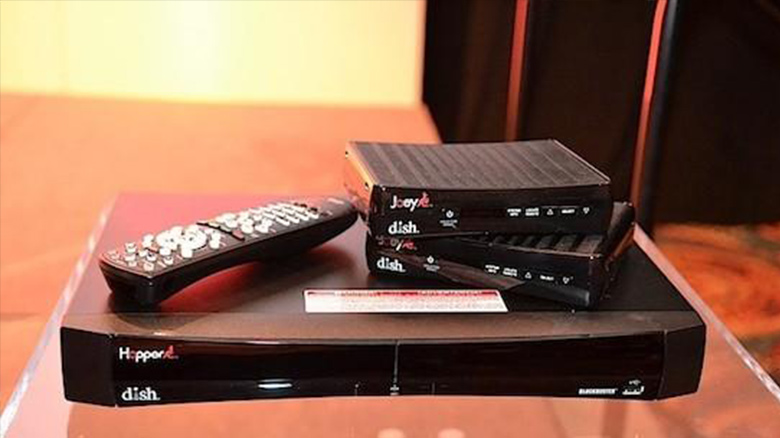 What Does the 'DISH DVR Error Code 05' Mean?
DISH DVR error code 05 is an issue that is not particularly common. However, if you are a dish network enjoyer who loves amazing video content, then coming across this problem can be frustrating. But before, we must address what this type of error indicates and how we resolve it.
Whenever you see the error code 05, it simply means you won't be able to access or play your recordings. You will see a message written in red saying, "A problem was encountered when opening the files for this DVR event. Please note the error code: 05". 
This notification means the recording did not work as it should and there is no way to watch it. Regardless, this is a nagging issue that must be resolved.
How to Fix DISH DVR Error 05 Issue – Methods Showing
Fortunately, you can try several things to fix this frustrating issue of error 05. In this section, we will discuss some of them.
Method 1: Delete All the Recordings From Your Device
This might be hard for many, but the effective way of resolving error 05 is to delete all the recordings that you own. The culprit could be one of the recordings for which you are continuously facing such an issue. However, if you cannot pinpoint the exact issue, the fix suggested by the experts is to delete all the recordings from the hard drive of your device.
Although, if the error is occurring while playing a specific recording, then you can delete that recording only. Once done, unplug the device and wait for at least five minutes. Plug it in again and this should resolve the issue.
Method 2: Hard Reset
Another option for you is to hard reset your device. To do this, locate the power button and press it for ten seconds. As a result, your device will turn off and restart on its own. The dish network device will be back to its default settings and you should no longer see the error you have been seeing. 
Method 3: Call Tech Support
If all the other options fail, you have to call the dish network service provider and ask for their help. You will have to let them know of the exact problem and they will provide assistance accordingly.
Can I Use Dish Network DVR Without Service?
The main purpose of the DVR is to record a program and watch it later. The hard drive is responsible for receiving and storing information. Normally, without a subscription, it is not possible to record or play the existing recordings.
However, if you have a PocketDish player, you can integrate the player with the DVR (Digital Video Recorder) by using a USB cable. As a result, the system will download the previously recorded videos according to the storage capacity. As all of the driver information is self-contained, this whole process takes only a few minutes.
How Do I Reset My DISH Receiver?
Resetting your DISH receiver is pretty easy and it should not take you more than a couple of minutes. At first, turn the receiver on. Press the "Menu" button on the remote control and select "System Setup".
Choose the "Factory Default " option popping up on the following screen. A message will show up asking you to confirm whether you want to reset your DISH Network Receiver or not. Select "Yes" and you are done.
Frequently Asked Questions
What is Error Code 005 on Dish Network?
The error code 005 on dish network indicates that your smartcard does not have the authorization to view or purchase a specific program. You can try resetting the receiver to resolve this issue.
All you have to do is to hold the power button for five to eight seconds located on the front of your receiver. Then wait for the receiver to turn on. Look for the satellite signal and download the guide soon after. You may ignore the Error 015 and Attention 330 showing up on the screen during the process.
What is Error Code 002 on Dish Network?
The error code 002 on DISH Network means that the signal coming from your satellite has been lost. There are two possible reasons why this could happen. It could be an interruption between your connection for which the devices are unable to receive the signals. Another possibility is that the channel of your target is down from the backend.
For the time being, you should wait and change the channel. If the problem persists, you should contact the service provider and get them to fix the problem as soon as possible.
How long does a satellite dish last?
Typically, your satellite dish should serve you for around 10-15 years without any trouble. However, some factors affect its longevity and performance. They include the quality of the dish, its material, its location, installation, style, etc.
Conclusion
The DISH DVR error code 05 is an anomaly that spoils your good free time for enjoying some quality content. Try the troubleshooting methods mentioned above. That will give you a general idea of the problem which will allow you to assist the service provider more effectively.