[EXPLAINED] Does Gsync Cause Input Lag?
As you may already know, Gsync is NVIDIA's adaptive sync technology designed to reduce screen tearing, minimize display stutter and input lag, and provide a smoother gaming experience. But a question often arises in users' minds, especially those new to virtual syncing technology – does Gsync cause input lag?
The simplest answer to this question is no, at least not directly. Seems confusing? Don't worry! We're here to explain the whole matter regarding this topic. So, stick to the post till the end.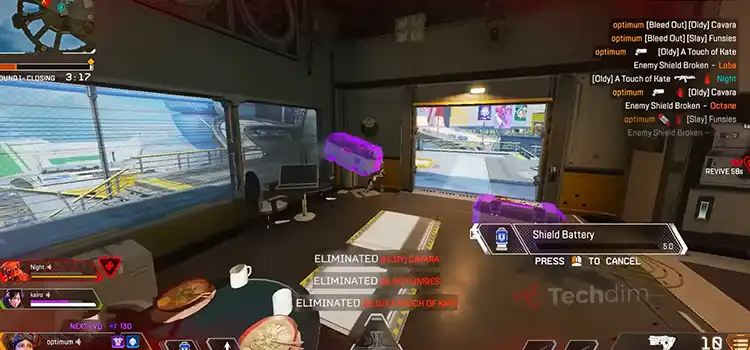 Is Gsync Responsible for Input Lag?
The truth is that Gsync itself doesn't cause input lag. Instead, it's intended to diminish input lag by requiring the monitor's refresh rate to automatically adjust to assemble with the pace at which the GPU is generating frames. Rather there are a few factors that are responsible for indirectly impacting input lag regarding Gsync. For your easier understanding, we're providing them in detail –
1. Frame Rate Limitations
The main purpose of Gsync is to synchronize the refresh rate with the graphics card's frame rate output. When the frame rate drops compared to the monitor's refresh rate, Gsync becomes inactive and as a result, the display reverts to standard Vsync (if there's any) or at a fixed refresh rate. In this case, if the frame rate consistently reduces than the refresh rate, a high input lag occurs. 
2. Poor GPU Performance
To ensure the best utilization of Gsync, it's necessary to have an efficient GPU that can consistently deliver high frame rates. If your GPU struggles to maintain a stable frame rate, it can result in inconsistent GSync operation and potentially introduce input lag.
3. Inaccurate Gsync Settings 
If the GSync settings are improperly configured or they're incompatible with specific games or applications, it can lead to performance issues. For example, enabling VSync in combination with GSync can introduce additional input lag. That's why it's important to ensure that Gsync is properly configured and compatible with your specific setup.
4. Response Time
The response time of a monitor can cause input lag. Even though Gsync doesn't directly affect the response time, it's worth considering this aspect when selecting a GSync-compatible monitor. Monitors with higher response times generally cause input lag and provide a less responsive gaming experience.
(FAQs) Frequently Asked Questions and Answers
Is Gsync bad for FPS games?
Gsync is good for gaming as its job is to balance the frame and refresh rates. But the exception happens when the FPS gets reduced. That time it causes a slight input lag which isn't appropriate for smooth gaming. 
What's better Gsync or Freesync?
Obviously, Gsync provides better image synchronization compared to Freesync even at a low refresh rate. Freesync or Vsync often is blamed for generating input lag. But the chances of happening this are pretty rare in terms of Gsync. It diminishes all relevant issues. The only concerning thing is it comes at a higher price.
Should I use Gsync with Vsync?
You can do so, but it won't be a good idea in the long run.  While using this Gsync with Vsync combination, it'll utilize Gsync when the frame rate is lower than the monitor's maximum refresh rate, then switch to Vvync when the frame rate exceeds. This will prevent tearing, but whenever it crosses your monitor's refresh rate, you may encounter the input delay caused by Vsync.
Conclusion
Ultimately, it can be said that GSync doesn't occur significant input lag straightforwardly, rather the aforementioned factors are to blame for doing this. Therefore, optimizing these factors and ensuring proper configuration can help you to minimize any potential input lag issues while using Gsync.
Subscribe

to our newsletter

& plug into

the world of technology