Does Screen Size Affect FPS? Is It Related?
If you are in the market for a new monitor, especially for gaming, perhaps you are wondering if monitor size and type will affect your FPS. It's a fair question to ask. With so many high-tech choices and variable refresh rates available in the market today, we often worry that our hardware may not be capable enough to handle them.
So, does screen size affect FPS? Well, the answer is both yes and no. While the actual screen size doesn't have to do anything with FPS, screen resolution can affect your FPS. let's explain.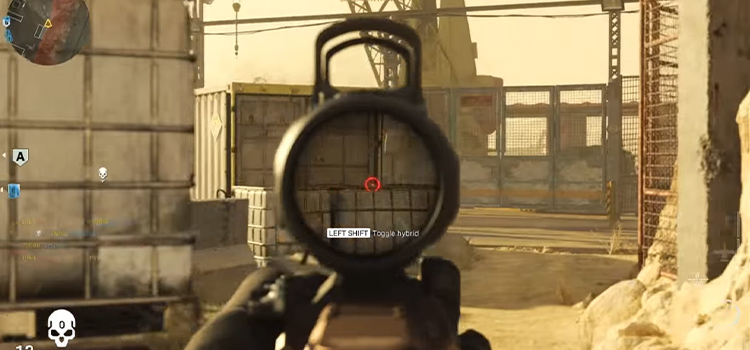 Does Monitor Screen Size Increase or Decrease FPS?
First of all, you need to know that, a monitor's size and refresh rate can't affect the FPS. It's all about the resolution of your monitor. It seems difficult to catch the thing, right? Let's make it easy for you. First, you need to know what is FPS and the related terms that control the FPS.
FPS or framer per second can be described as the frequency rate at which images are displayed uninterruptedly. As a result of this, a higher frame rate tends to provide better quality. The GPU and CPU of your computer determine the FPS.
Now, moving on to the monitor point. Generally, a size of a monitor doesn't affect FPS. The main thing which can affect FPS is the resolution of the monitor. Higher resolution means it can have more pixels. As a result, a graphics card will produce more pixels to display on a high-resolution monitor.
If you have a higher GPU and a higher resolution monitor then you'll get higher fps which will provide you with a smooth experience.
On the other hand, if you have a higher resolution monitor and lower GPU then you'll get lower fps. Higher resolution means it can have more pixels. As a result, a graphics card will produce more pixels to display on a high-resolution monitor.
So, if you buy a 64" monitor with a lower resolution then you will get lower FPS but if the resolution is compatible with the GPU output, then you'll get a higher fps and a smooth experience.
Does the Response Time and Refresh Rate of a Monitor Affect FPS?
If we come to the first point which is response time, it has no relation with FPS. The time required for a PC to change the pixel color is known as response time. There is a say; the slower your monitor's response time the better your visual experience you'll get. Basically, response time helps a monitor to provide a smooth experience in a high FPS game or video.
Now coming on refresh rate term. It refers to how many times per second the display is capable of drawing a new image. FPS is dependable on refresh rate in a different way. The refresh rate can set a limit on the FPS which is produced by your system device.
For example, if your GPU is producing 75hz and you have a monitor with a 60hz refresh rate then you won't get 75 FPS. Because the maximum FPS that is available to display is 60hz as your monitor's refresh has a 60hz refresh rate.
To get a better FPS, your monitor must have the same refresh rate as the GPU is producing. A 60hz monitor will get 60 fps but not more than that.
Frequently Asked Questions
Are smaller monitors better for FPS?
If you are asking about the only screen size then the answer is no, FPS doesn't depend on monitor size. But if you have a small monitor with a higher resolution and refresh rate then it'll provide you with a better FPS.
What size screen is best for FPS?
Basically, a larger screen size monitor comes with a higher resolution and refresh rate. These two things help you to have better FPS during your gaming or streaming. If you want to buy a midrange monitor with a good refresh rate and resolution then you can buy a monitor having a screen size between 20" to 25". Most of these monitors are available with decent frame rates and resolution.
Conclusion
In conclusion, it can be said that fps doesn't depend on monitor size. But if you are going to buy an ultrawide monitor then it'll affect the FPS as an ultrawide monitor has a larger display and produces more pixels. If your hardware is not capable enough then it may affect the FPS output of the card.
Subscribe

to our newsletter

& plug into

the world of technology