HEOS App Not Working (How Do I Fix)
The HEOS app is a popular application for controlling and streaming audio content wirelessly. It has gained a reputation for its convenience and versatility. However, like any app, it's not immune to occasional glitches or issues that might leave users frustrated.
If you find yourself in a situation where the HEOS app is not working as expected, don't worry. Below we have explained some common solutions on how to fix your HEOS app when it's not working.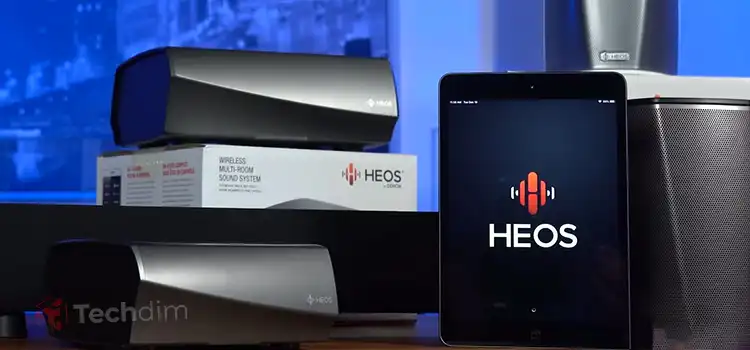 How to Fix the HEOS App When It's Not Working?
Here's how to fix the HEOS app and get back to streaming when it doesn't work.
1. Check Your Network Connection
A weak or unstable network connection can often be the reason behind the HEOS app's malfunction. Before trying more complex troubleshooting steps, make sure your device is properly connected to the internet. Switch between Wi-Fi and mobile data if needed, and ensure you have a strong signal.
2. Update the App
Outdated apps can lead to compatibility issues and malfunctions. To ensure the smooth functioning of the HEOS app, regularly check for updates on your respective app store. Developers frequently release updates that address bugs and enhance the overall user experience.
3. Restart Your Devices
Simple as it may sound, restarting your smartphone, tablet, or any other device you're using the HEOS app on can resolve many app-related issues. Restarting clears temporary caches and resets background processes. This eliminates any potential glitches that might be affecting the app.
4. Force Close and Reopen the App
If the HEOS app isn't responding or freezes, force close it and reopen it. On most devices, this can be done by double-tapping the home button (or using the recent app's gesture) and swiping the app away. Then, open the app again to see if the issue is gone or not.
5. Clear App Cache and Data
Over time, the app's cache and accumulated data can cause performance issues. Clearing the cache and data can help in such cases. Go to your device's settings, find the app, and under its storage options, clear both cache and data. Note that this action might log you out of the app, so be prepared to enter your user ID and password again.
6. Reinstall the App
If none of the above steps seem to work, consider uninstalling the HEOS app and then reinstalling it. This can effectively eliminate any corrupt installation files that might be causing problems. Remember to back up any essential data or settings linked to the app before uninstalling.
7. Contact Support
If you've exhausted all self-help options and the HEOS app is still not working, it's time to reach out to customer support. The app's developers are usually well-equipped to address more complex issues that might require their support.
Frequently Asked Questions and Answers 
Why is there no sound on my HEOS app?
Do power off and on the HEOS system. If that doesn't work, reset the system using the reset button located at the back.
Is HEOS obsolete?
Technically HEOS is being replaced and it is to be renamed soon to Denon.
Conclusion
Most of the time, a simple restart of the HEOS app is all you need. Consider a data and cache clean if it doesn't help. Finally, do a clean installation if nothing works. Always keep your app and device OS up to date to make sure that you don't run into glitches due to outdated software.
Subscribe

to our newsletter

& plug into

the world of technology