How Much Does The SIEM Monitoring Service Cost?
It only takes a quick look at the world to see that nearly every activity has entered the digital sphere. Businesses of all kinds have also followed suit and unfortunately, this leaves them open to cyber attacks. For this reason, according to UnderDefense, a SIEM monitoring service is needed to keep these adversarial actions at bay. If you're a business looking for this added protection, a natural concern would be how much you'll spend on the services.
Let's check how much SIEM monitoring services may cost, and also see how such figures are determined. Here is also a general look at SIEM that is also necessary, so everything else makes sense.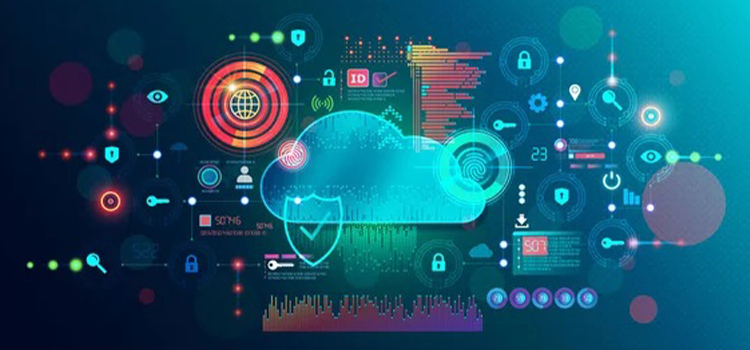 What is Security's Information Event Management (SIEM)
Security's Information Event Management or SIEM is a security system that allows an organization to look into its systems in search of any security threats before they can cause serious damage. Created in 2005, this tool combines both security information and event management.
It helps form a multi-purpose system that's designed to do the following:
Manage logs — it means the collection of heaps of data, handling it and hunting down any sign of an impending threat;
Correlate events — it means the sorting out of said data to find patterns that aid in the quick discovery and appropriate reaction to likely attacks;
Incident response and monitoring — which means the scouring of all organizational networks and use of the SIEM's tech to inform necessary authorities of impending issues as well as providing audits.
Security with cloud-based SIEM
This security tool is particularly helpful in modern times because it bases itself on cloud technology, which is safer than having it at the business premises the way it used to be. This, coupled with modern-day real-time capabilities as well as being able to work round the clock allows for speedier responses from teams. Also, with the aid of tech such as behavioral analytics tools as well as automation via artificial intelligence, you will be capable of doing a lot more in the modern day than in the past.
While security is the most pressing concern of standard SIEM monitoring services, the technology is built to handle issues of compliance and regulation activity. All this is done in a streamlined manner that's done under one dashboard, depending on what's required.
Costs of the Security's Information Event Management services
Previous information is important because it shows just how much goes into having a functional system. The price of SIEM monitoring services is by no means fixed as it depends on several things. These factors are as follows:
the organization's size and expertise
the amount of data that requires observation
the level of customizing that needs to occur
the number of features needed
The above list gives you a fairly obvious clue into how pricing works when dealing with this particular service. If you're on the large side of all the above categories, the bill will be much higher, with the opposite true for anything small. This, however, doesn't give any actual numbers and if you're looking for that, know that according to market research data, the lower end of things can be as low as just less than $600 and as high as under $12K per month.
These numbers aren't at all a certainty. When you consider the above factors, the amount of money spent could very well enter the millions. This is especially true when you consider the labor and/or tech costs, as well as the licensing of said technology and the system's ability to work without ceasing.
Choosing the right provider
There's a myriad of things organizations should look at when finding the right SIEM provider to work with. While things such as data gathering, advanced analytics, and threat detection as well as overall automation should be thought of, so should the pricing.
This requires organizations to look within their operations to figure out what exactly is needed. From that, they can try their best to look for providers and see whether or not certain criteria are met. Some of the things to look for as far as price determination is concerned are as follows:
How established and reputable a provider is
How many customers have been helped
The availability of around-the-clock team
What does that investment get you?
When a good provider is found and happens to be within your price range, very few things could be better because protecting your business is a great investment. SIEM in particular brings in some serious benefits that are on their own, worth considering. Below are just a few of the most notable ones!
1. Better security
This is the most obvious benefit. After all, this is the main reason why even the two aspects of SIEM that led to its creation focused on security as well. With the help of the modern technology referenced above, the ability to deal with threats before they fester is enhanced.
2. Handling of compliance issues
The digital world we live in has made it so that further regulations have to be met. As such, a tool like SIEM is just perfect for handling the otherwise complex and tedious field of compliance.
3. General efficiency
The efficient way in which this tool handles both aspects of an organization is impressive. This makes either area less of a concern, which gives other areas in an organization more attention.
Final thoughts
To make a long story short, the digital world needs cybersecurity solutions, especially when you think of how many cybercrimes are out there. So, we have to be thankful for those who have lent their expertise to the creation and refinement of the SIEM monitoring service. Finding the right solution is quite the task, which is made more difficult when you're subject to a budget.
For those in this very situation, the above information will help narrow things down to the right partner, since it's quite the range that's dependent on your requirements. Remember that the benefits of this expense are worth adding to your existing security systems.
Subscribe

to our newsletter

& plug into

the world of technology