Many users of computers, laptops, tablets, and smartphones have already experienced the irretrievable loss of valuable photos. This can happen due to a virus or simple equipment wear and tear. In such cases, comes the understanding that you need to responsibly approach the choice of how to store photos in digital form.
Probably, another situation is also familiar when you see an opportunity for a beautiful shot … but the phone suddenly runs out of space. And then you all en masse transfer to computer memory. Is this how it should look? How long will it take you to find a file lurking somewhere in your Phone Photos folder? That is why think about a simple and suitable method for yourself file cataloging before you start cleaning the storage medium.
How to sort photos? It's easiest to create folders with clear names. It should not be "photo from the phone", but, for example, "Photo 2022", followed by folders by month or event. For example, "Wedding", "Picnic" or "Graduation". Before sorting, be sure to delete unnecessary photos – blurry, failed frames, duplicates, and those that you consider irrelevant.
If you need to find suitable images or ready photos, have a look here: africa-images.com.
Next, let's look at how to store your pictures.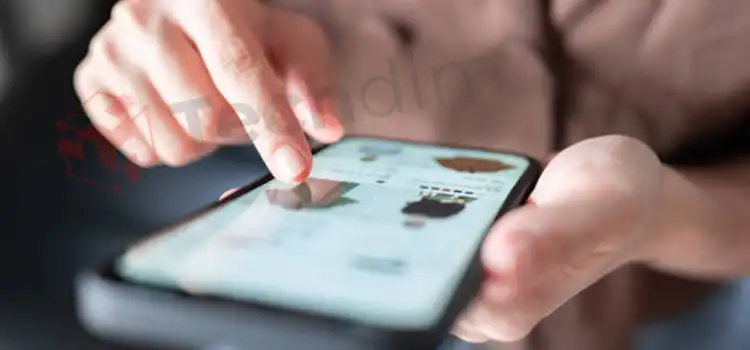 Electronic Photo Storage Options
If you take pictures on your phone, then first of all the photos remain in your memory. However, of course, it is not endless, but anything can happen: the place will end at the most inopportune moment or you will lose your phone. It will be very embarrassing.
Therefore, we periodically transfer all the photos from the phone to the computer, where they are stored in a chaotic manner. Therefore, this is also not a very good option, especially if you do not use photo cataloging. In addition, the computer can also break down. It is important to have a few more spare storage options.
1. External Hard Drive
This option has many advantages. Firstly, any such device is very compact, and secondly, it does not need to be configured. Just connect the USB cable of an external hard drive to your laptop and transfer or copy the necessary files to it. It is best to use an external hard drive with a capacity of at least 1 TB to store digital photos. It is better to choose a model that is less compact, but more spacious if an external hard drive will always be at home. 
Advantages:
Reliable and long-term option. Any such device is protected by its case from dust and therefore lasts longer.
Due to the compactness of most models, an external hard drive can be taken with you on trips.
Simplicity and ease of use.
The risk of data loss due to a virus is virtually eliminated.
Disadvantages:
Some models require the use of an additional power supply.
Relatively high risk of breakage in case of incorrect operation.
Relatively high cost.
External hard drives are sensitive to moisture and sunlight, which can cause various problems.
2. Recordable Media
SD cards, CDs, and DVDs are a great way to back up your photos for years to come. However, the difficulty is that if you have a large amount of images, you risk getting a huge collection of media, which then becomes difficult to navigate. Therefore, storage on recordable media is more suitable as a short-term solution. This is a convenient option for photographers who, after processing the photos and transferring them to the client, delete unnecessary pictures.
3. Cloud Storage
You can log into the cloud from any device and drop information there or, conversely, get access to your archive. Synchronize your smartphone with cloud storage. The only disadvantages of such storage are the need for Internet access and the limited amount of free information storage.
Some of the most popular cloud storage are Dropbox, Google Drive, Microsoft OneDrive, and others. Many offer mobile apps that can be set up to automatically back up your smartphone's photo gallery.
Advantages:
All of the most popular cloud storage services have free plans.
Information in the "cloud" will always be stored if it is really reliable storage.
Access to data located in the cloud storage can be obtained both from a computer and from a smartphone.
Disadvantages:
To get more space in the cloud storage, you will have to pay extra.
There is a risk of data leakage.
You won't be able to access your photos if you don't have internet access.
It will be difficult to restore access if you forget your account password.
If you choose an unreliable cloud storage service, no one guarantees that it will not cease to exist after some time.
4. NAS Server for Photos
If you have multiple devices that you can connect to Wi-Fi, think of a network drive. This is a dedicated server that acts as your private cloud. You can upload files to it from your phone, tablet and camera (if they have Wi-Fi support). One disc is enough for several family members. Just set which local network users can use its contents and play their files.
What Else is Important to Remember
Use software that makes it easy to import and organize photos on your computer. Maintaining a photo archive requires discipline and patience, especially when copying information to a hard drive and naming folders with photos. Photo cataloging programs are ready to facilitate this hard work. So, one of the most useful functions of the RAW converter Adobe Lightroom Classic is importing photos, sorting them into folders with the correct date, and maintaining a virtual catalog with pictures. Even if you don't shoot in RAW or use a different converter, this Lightroom feature can be useful to you. PhaseOne Capture One is a powerful RAW converter with the ability to import and catalog photos. Free solutions include the Photos app, pre-installed in the macOS operating system. However, any of these programs need to be monitored so that it copies the photos to the place we need.
Doubtful free cataloging programs should not be used, because they can break the structure of your archive, and rename or delete valuable files.
And finally…
We offer you general tips that will come in handy when storing a large array of digital photos:
After each shot, copy photos from the camera's memory card to a computer.
Do not store old pictures on a memory card.
Have a spare memory card.
Do not remove the memory card while the camera is on.
Organize your photo folders.
Store processed images separately from the originals.
Make backups.
Save your photos in photobook format.
We hope this article was helpful.