[what to Do] How to Get Unused Xbox Gamertags
The Xbox gaming community is massive, and that means competition for Gamertags is fierce. Many gamers have already claimed the coolest, funniest, and most creative tags, leaving you to wrestle with a sense of frustration when your desired gamertag seems perpetually out of reach. But fret not, there are ways to navigate this challenge.
To obtain unused Xbox gamertags, you can use a gamertag generator, tweak existing gamertags to your liking, or search for inactive accounts. 
So, if you are looking for a unique and unused Xbox Gamertag, you've come to the right place. In this guide, we'll navigate the realm of Xbox gamertags, exploring the challenges, providing solutions, and sharing tips to help you snag that elusive and unused Gamertag.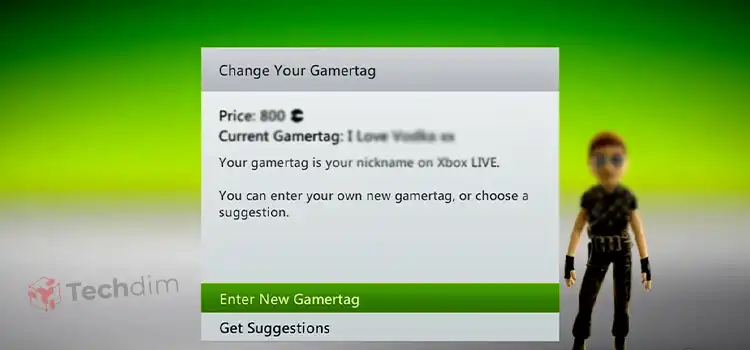 How Can I Find Unused Xbox Gamertags
Here are the most effective methods to find unused Xbox Gamertags:
Method 1: Using the Xbox Gamertag Generator
Using a generator is a time-saving option to generate an unused Xbox Gamertag. Instead of brainstorming and trial-and-error checks for availability, the tool provides instant suggestions.
The Xbox Gamertag Generator is a handy tool that can provide you with a list of suggestions based on inputs you provide or completely random picks:
Access: Go to this link and generate your Xbox Gamertag. 
Personalization: This generator allows you to choose themes or subjects you're interested in, ensuring that the suggested gamertags are tailored to your likes. You can input keywords that resonate with you, and the generator will concoct a variety of Gamertags.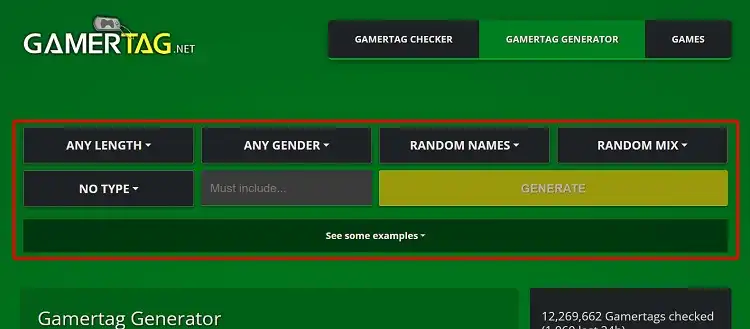 Gamertag Checker: Access the generator from the Xbox official website or other trusted third-party platforms. You can use the Xbox Gamertag Check feature to identify whether your chosen gamertag is already in use or unique.
Method 2: Tweaking Your Gamertag
If you have a preferred gamertag in mind, but it's already in use, consider the following tweaks:
Synonyms: Use a thesaurus to find words that mean the same but sound different.
Rearrangement: Mix up the order of words or combine two different words to create a new one.
Add Prefixes or Suffixes: Adding a prefix or suffix can transform a common word into a unique Gamertag. For instance, 'Knight' can become 'DarkKnight' or 'Knightly'.
Language Play: Translate your desired word into another language or use old English variants.
Avoid Numbers: While numbers can make a Gamertag unique, they can sometimes be hard to remember or share.
Method 3: Searching for Inactive Accounts
Inactive Xbox accounts often have gamertags that have been untouched for years:
Research: Spend time on gaming forums or Xbox community boards. Players often list dormant gamertags they've come across.
Friend Requests: Sending a friend request might lead to a notification on the owner's email. If there's no response over time, it's possibly inactive.
Official Checks: Xbox has a system in place where they periodically free up gamertags from accounts that have been dormant for a long time. Keep an eye out for such announcements.
Helping Tips for Crafting a Unique Gamertag
While these methods can help you find unused Xbox gamertags, crafting a unique one is an art. Here are some tips to help you in your creative process:
Keep It Simple and Memorable: A gamertag should be easy to remember and share with friends. Simplicity often wins.
Avoid Numbers and Special Characters: Numbers and special characters can make your tagless memorable. Try to stick to letters.
Add Personalization: Incorporate your interests, hobbies, or a nickname into your Gamertag for a personal touch.
Research Existing Gamertags: Check existing gamertags to ensure yours is truly unique. You don't want to be confused with another gamer.
Conclusion
Getting an unused Xbox gamertag might require some creativity, patience, and a dash of luck. But remember, the journey is part of the fun, and with the methods and tips we've explored, you're well-equipped to find that perfect, unused Gamertag that will make you stand out in the Xbox gaming community.
Other Related Questions
1. Can I change my gamertag after creating it?
Yes, Xbox allows you to change your Gamertag only once for free. But changing the Gamertag for the third time will cost you a fee. You can do this by doing this: Press the Xbox button on your controller, then selecting System > Settings > Personalization > My profile > Customize profile.
2. How often do unused gamertags become available due to inactivity?
The release of unused gamertags due to inactivity varies. Xbox periodically reviews inactive accounts, but there's no fixed schedule.
3. Can I reserve a gamertag that I find but can't use immediately?
Unfortunately, Xbox does not offer a reservation system for gamertags. Once a gamertag becomes available, it's up for grabs by anyone.
4. What's the character limit for Xbox gamertags?
Xbox gamertags can be up to 12 characters long. Keep it concise and memorable.
Subscribe

to our newsletter

& plug into

the world of technology