How To Remove An Optical Cable Cap | Easy Guide for You
As we find ourselves increasingly surrounded by various types of technology, we also encounter small challenges that may seem trivial but can become pesky. One such issue is removing optical cable caps.
So, you've got an optical cable and the cap's on tight. No worries! It's a simple removal process.
Eager to get started? Join us as we guide you through a foolproof method of removing that stubborn optical cable cap without causing any damage.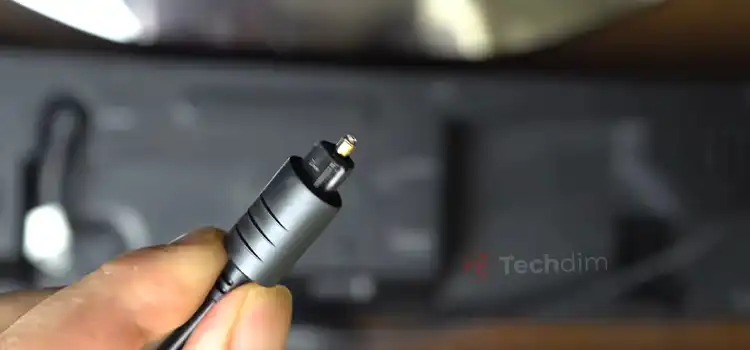 Why Does the Remove Need? Issues With Optical Cable Caps
Optical cable caps, often found on the ends of fiber optic cables, serve to protect the delicate fibers inside from dirt, dust, and potential damage. They're like the protective cap on a pen, ensuring the tip remains pristine.
But with protection comes a bit of a challenge. These caps can sometimes be a snug fit, making their removal a bit of a task. Plus, the last thing you want is to damage the fiber optic strands while trying to remove the cap.
Don't worry, the solution is here.
Removing the Optical Cable Cap Safely
Optical cable caps are just like the cap of a pen. So, you won't need any specialized tools for the task. Your fingers can remove it effectively. However, if the cap is too tight to pull using your finger, you can use a pair of soft-tipped tweezers to remove it gently.
Here are the steps to remove the cap:
Step 1: Hold the optical cable firmly but gently to avoid any bending.
Step 2: Using your fingers or the tweezers, grasp the cap's edges.
Step 3: Apply a slight twisting motion as you pull, ensuring even pressure.
Step 4: Once removed, keep the cap in a safe place if you need to reattach it in the future.
Post-Removal Tips for Optical Cable Maintenance
Here are some tips that you might don't want to miss out on:
Once the cap is off, it's a good time to clean the exposed end using a soft microfiber cloth.
When connecting your optical cable, ensure a smooth, straight connection.
Avoid forcing or bending the cable, which can damage the internal fibers.
Final Words
There you have it! A straightforward guide to removing optical cable caps safely and effectively. With a little patience and gentle handling, you can easily overcome this small tech hurdle. Remember, it's all about the gentle touch. We hope this guide proves beneficial for your optical cable needs. If you have any questions, we're here to help! And, as always, thanks for tuning in. Happy connecting!
Frequently Asked Questions
Can I Use Any Tool To Remove The Optical Cable Cap?
Yes, you can use any tools to remove the optical cable cap. However, it's best to use soft-tipped tweezers or your fingers. You must avoid using sharp or abrasive tools to remove the optical cable cap or you may end up damaging the cable.
Is Cleaning Necessary After Cap Removal?
Yes, cleaning is necessary after removing the optical cable cap. It ensures the removal of dust or debris, which can affect signal quality.
Can I Reuse The Optical Cable Cap?
Yes! You can absolutely reuse the optical cable cap if it is in good condition. It can help you protect the cable when not in use.
Subscribe

to our newsletter

& plug into

the world of technology