Are you experiencing slow internet speeds? 
It could be that your ISP is intentionally slowing down your internet speed. In fact, they might be doing so to make profits out of it. 
On the other hand, bandwidth throttling has its advantages. Today, according to Zippia, over 62% of the world's total population uses the internet. Let's take an example where half of this population uses the same internet service provider.
Obviously, the network would experience high traffic. This is where internet throttling comes in. Your ISP will try to curb traffic for devices with heavy internet activities.
Of course, you might fall under the group that's being throttled. You will experience sloth internet connections and your streaming platforms will slug around. In many cases, you will have to keep up with low-quality content.
You definitely have to take action. In this article, I will take you through how to stop ISP internet throttling through 5 simple workarounds.
But first, there's more to why your ISP throttle network, and here are three reasons why.
Why Do ISPs Throttle the Internet?
Admittedly, there are different reasons why your ISPs throttle your internet. 
It could be to manage your internet traffic while also clearing your congested network.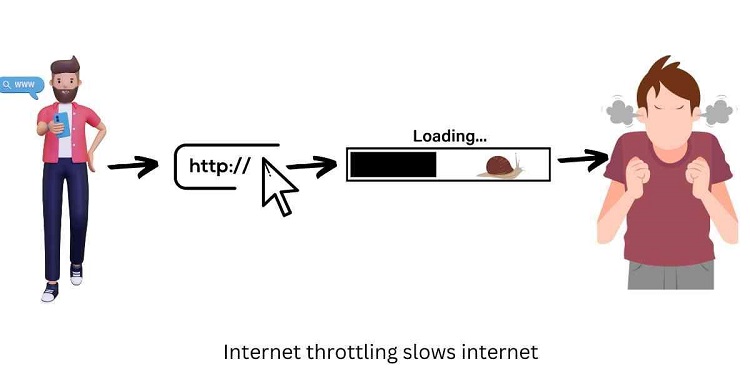 But, internet service providers will also throttle your network if you have reached your limit within a data cycle. Moreover, your ISP uses throttling to track your internet habits and use them for their own benefit.
In addition, here are three reasons why your ISP throttle your bandwidth:
1. Network Congestion 
Evidently, if many users are connected to one ISP at the same time, other people in the same areas will experience slow internet speeds. And here is where your ISP chips in. They can simply throttle connection for heavy internet users.
2. Data Caps
Have you ever experienced a slow internet connection towards the end of the month?
Well, don't fret. You have probably gone above your data cap. And your ISP is definitely throttling your internet. After all, they are known for limiting how much high-speed data you use per month.
3. Paid prioritization
Admittedly, ISPs have the right to limit access to certain streaming platforms. Concurrently, other ISPs can assign more bandwidth to other users while throttling others.
Now, you are probably wondering how to stop ISP throttling. So here are five ways to minimize internet throttling.
1. Use a Proxy Server
Without any doubt, proxies are middlemen between you and the websites you access.
Admittedly, the use of software to maintain our online privacy has spiked.
In fact, according to a report by GlobalWebIndex, more than 400 million people are using software to hide from and stop prying eyes. One of this software is encrypted proxies which can also help you stop internet throttling.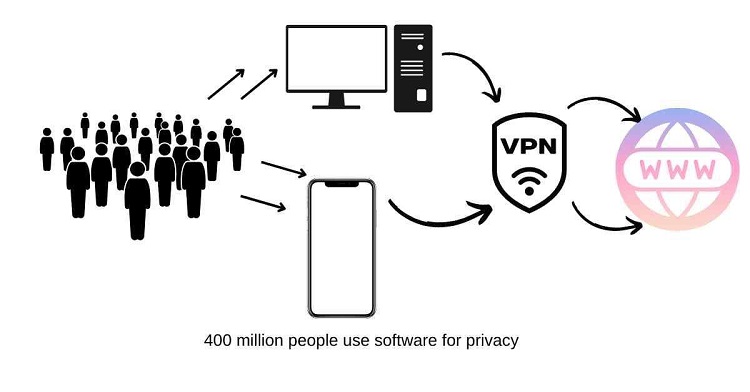 When you are connected to the internet through an encrypted proxy, all your internet traffic is channeled through a proxy server. 
However, there are disadvantages to using a proxy to stop throttling. First, encrypted proxies can't bypass a data cap. Secondly, you can only use a proxy through your browser. 
Suppose you don't want to use a VPN. You should probably use an encrypted proxy.
2.  Use a Dedicated IP VPN
VPNs have made it possible to stop internet throttling.
Most people would agree that it's one of the simplest ways to keep you secure and anonymous on the internet.
As a matter of fact, according to Dataprot, over 25% of internet users have used a VPN for privacy reasons before. Now, just like a proxy, a VPN acts as a middleman between you and the websites you visit.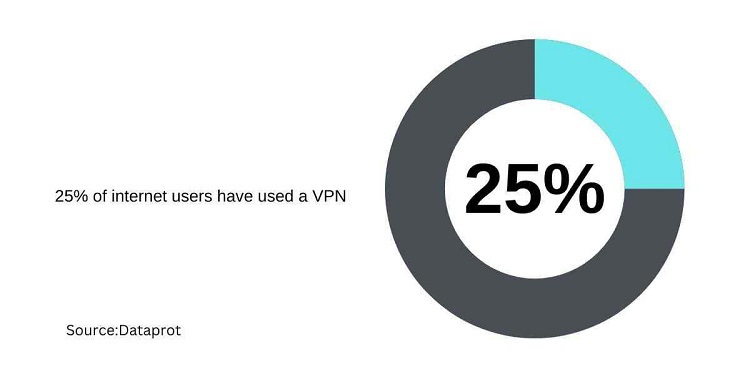 Moreover, a dedicated IP VPN will encrypt your data and scramble it even from your ISP.
Look, if your ISP can't see your online activity, they are less likely to throttle your bandwidth. In addition, you can also use a VPN to bypass throttling in censored countries.
However,  it's worth noting that VPNs are not able to stop the throttling of paid prioritization.
3. Get a Higher Data Cap
It doesn't hurt to upgrade to a plan that suits your needs best.
Furthermore, It's no secret that if you go over your assigned data limit, your ISP will throttle your network.
Now, maybe you subscribed to a restrictive data plan. Upgrading to a more flexible plan can stop data caps. But that's not all, with a higher data plan, you can bypass paid prioritization.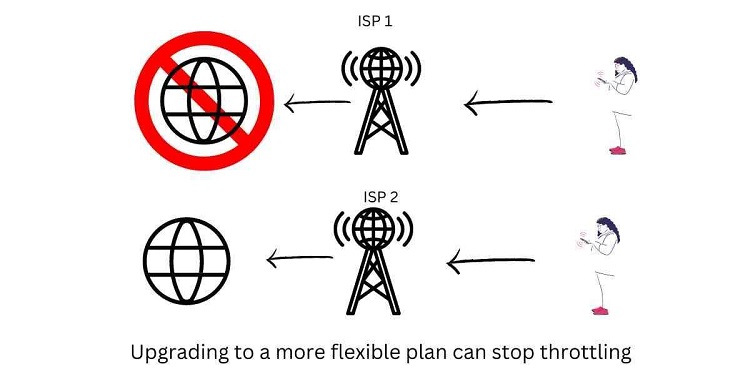 On the other hand, upgrading to an unlimited data plan will also allow you to:
Bypass a bandwidth limit
Stream high-resolution content
Enjoy fast lanes
However, upgrading your data plan surely comes with cons. Let's face it, upgrading to a new data plan is costly. Plus, if your ISP decides to use a different protocol for throttling, you will be affected.
4. Switch to Another ISP
Switching to another ISP can bypass any form of throttling.
Millions of people are connected to the internet every day through an internet service provider. 
In fact, according to Ibisworld, There are 1,337 Internet Service Providers businesses in the US today, which is an increase of 3.5% from 2021.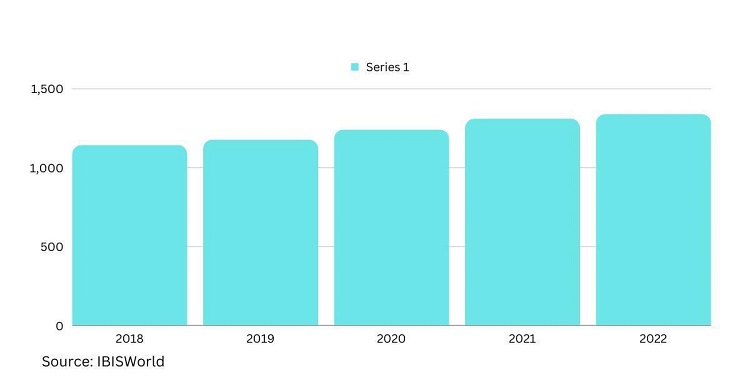 Now, obviously, there's a colossal competition between ISPs and you can use this to your advantage. For example, if your current ISP provides restricted access, you can switch to an ISP address with unrestricted access.
Even though your new ISP might also throttle your internet, you will be able to bypass the data cap and you will enjoy streaming HD content.
But note, you might be required to install additional resources when you switch to the new ISP.
5. Monitor Your Data Usage
Admittedly, most mobile carriers in the world implement data throttling on their clients.
Today, many carriers limit the amount of data you can use in a single month. With this in mind, you should always monitor your data usage over the month.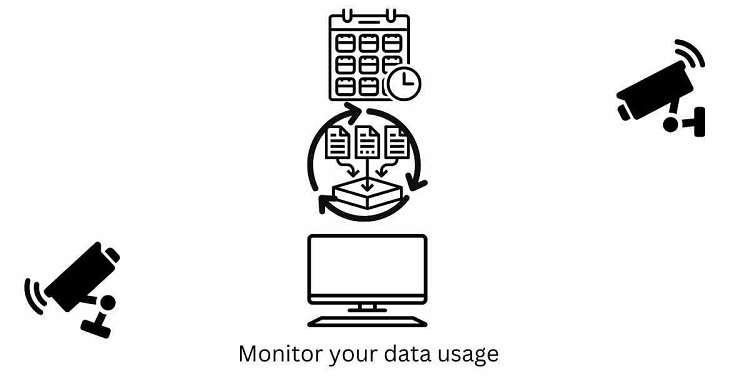 In addition, you should also know exactly how much data you use monthly, this will help you from throttling by working within the amount of data you have. Plus you can also cut down the usage of certain services.
What's more, you can stop bandwidth throttling by downloading apps or huge files on WiFi.
Not only will this help minimize the use of your data, but it will also give you a reliable connection. If you are looking for how to stop ISP throttling, this is the simplest way.
Next, how would you know if your internet is throttled?
Is My Internet Throttled?
Do you want to know if your internet is throttled?
I get it, you might be experiencing symptoms of a throttled internet like blocked and nonfunctional websites, slow-loading websites, or low-quality videos on streaming platforms. 
Well, after the report by Samuel Woodhams, which stated that an increasing number of governments around the world are forcing ISPs to throttle the internet. Who wouldn't want to know if they are victims?
Confirming if your network has been throttled shouldn't be hard. In fact, here are two tests to help you.
Perform a speed test before and after connecting to a VPN, and if there's a speed difference, then your ISP is throttling you.
Perform an internet health test. This will automatically go through your connection speed across known access points and detect slowdowns.
While at it, ensure that you are not a victim of data capping. 
Conclusion
Without any doubt, you should equip yourself with skills on how to stop internet throttling.
In this article, we have gone through how to stop ISP internet throttling: 5 simple workarounds. 
The tips I have mentioned should make it easy for you to reroute your network traffic through proxy servers and VPN servers. 
On the other hand, you will also be able to stop your ISP from monitoring your online activity. Also, you will have the skills to avoid data capping and enjoy streaming high-quality videos. Concurrently, when you are connected to the internet through an encrypted proxy, all your internet traffic is channeled through a proxy server.
To stop throttling today, incorporate a proxy in your browser.