Cobra GPS is a very helpful device, especially for drivers as it is designed to aid them with direction and location around the country. Most Cobra GPS models provide their users with interesting and important features such as showing nearby restaurants, entertainment venues, ATMs, lodging, etc. on the map.
These features get enhancements through newly released software updates occasionally provided by Cobra. These updates also fix several bugs and issues with the Cobra GPS.
If you are looking for a new update on your Cobra GPS but don't know how to update Cobra GPS, then this article is just for you. We are going to show you how you can update your Cobra GPS withing some easy steps here. So, let's update your GPS.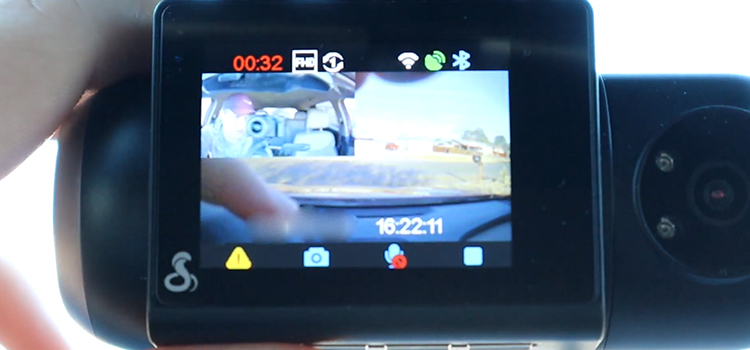 How Do Update Cobra GPS Easily
You can easily update your Cobra GPS by following the steps below. Let's start:
Step 1: Go to the official website of Cobra GPS and at the top of the page, put the cursor on the "Support" tab and select "Update Your Device".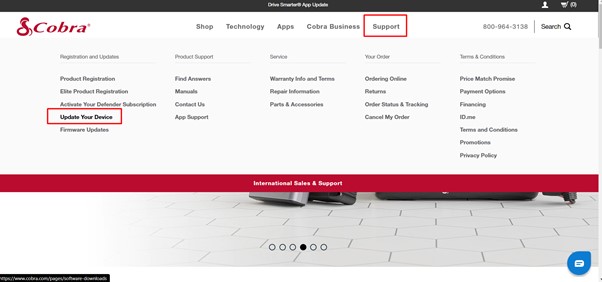 Step 2: Select the model of your product, scroll down to the model of your device, and under Download file(s),click "All Updates".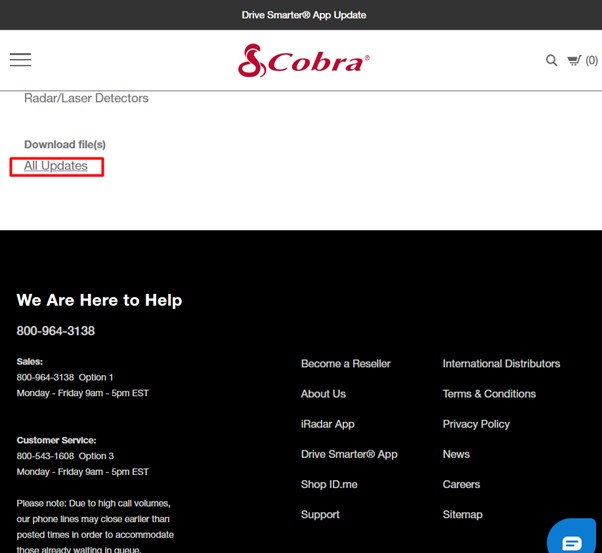 Step 3:  Click "Download Cobra Software Update" and the installation file will start downloading on your browser.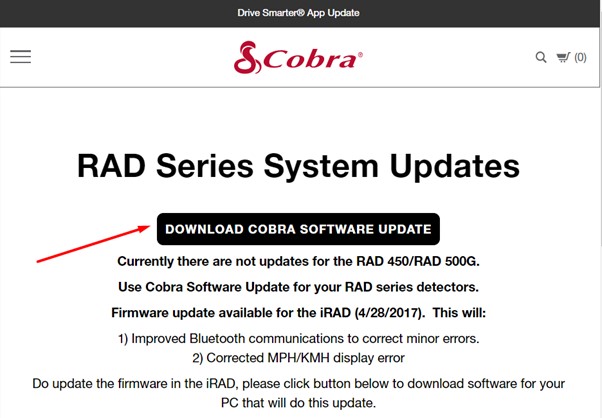 Step 4: Once the update is downloaded successfully on your computer, extract (unzip) the downloaded file.
Step 5: Double-click Cobra Update Setup.exe to run the update and follow the on-screen instructions by clicking "Next".
Step 6: Connect your Cobra GPS to your computer using the standard USB-A to USB-micro cable and click "Next" on the Cobra update setup window on your computer.
Step 7: After clicking "Install" the update will be installed on your device and once the update is complete, click "Finish".
Step 8: After updating the Cobra GPS device, disconnect it from your computer and restart your device.
If you can't find the model on the official website of Cobra, then it means there is no new update that has been released for your device and you need to wait until the recent update is released.
Is There Any Alternative Way to Update Cobra GPS?
If you can't update your Cobra GPS from the official website of Cobra, then you can download and install "Cobra GPS Updater" software from an authentic website. The Cobra GPS updater software will inform you once the update for your device is launched on the internet.
You just need to click "Download" and connect your Cobra GPS device to the computer and it will automatically install the update on that device.
Frequently Asked Questions (FAQs)
Can I Update a Cobra Radar Detector?
Yes, you can update your Cobra Rader Detector. Just download and install the Cobra update setup.exe on your computer as instructed above in this article. Then run the software and follow the InstallShield Wizard instructions on your computer to update your Cobra Radar Detector. To update the iRAD, you need to connect it to the PC using its cable.
What App Do I Download for Cobra Surveillance System?
You can download updates for your Cobra Surveillance System directly from this website – www.cobra.com/support/CobraTag
Or you can download the Cobra Solution Software app for your Cobra Surveillance System.
How Do I Update My Cobra 7750 Platinum GPS?
To update your Cobra 7750 Platinum GPS, go to the map version and do the followings:
Open the map screen and tap anywhere on the screen.
Go to SETTINGS from the top of the screen.
Select DEVICE.
Scroll down until you see VERSION and tap on it.
The map version should now be visible. Download the Cobra Update Setup.exe for your Cobra 7750 Platinum GPS and install it as instructed in this article.
How Do I Update My Cobra 8000 Pro HD?
Run the COBRA Administration Manager on your computer.
Select the 'File' menu option.
Click on the 'Update Software via Internet' option.
Choose your Internet connection type and click the 'Next' button.
Wait until the file is downloaded and then click 'Next'.
Finally, follow the on-screen instructions to complete the installation process.
Conclusion
We hope you have found this guide helpful on how to update Cobra GPS. All the step-by-step instructions on updating the Cobra GPS software have given in this article. If you can't find any update for your device, then don't panic, stay calm until the Cobra launch a new update for your device. For any confusion regarding this topic, don't hesitate to ask in our comment section below. Thanks for reading.