How To Use ChatGPT OpenTable Plugin For Restaurant Bookings | Easy Guide
Booking a restaurant is a tedious task, especially if you have any special dietary requirements. Also, not every place is suitable for everybody. Some people like crowded or themed restaurants, while others might prefer a simple place with fewer people around. So, wouldn't it be great if you could find restaurants based on your mood, dietary requirements, or setting? That's what OpenTable is all about.
It's a ChatGPT plugin that can suggest restaurants, and book too, based on your choice of place, diet, setting, mood, etc. So, read on to find out how to use the OpenTable plugin for restaurant bookings.
Using OpenTable Plugin for Restaurant Bookings 
If you are a foodie or a busy professional, OpenTable can be a nifty little tool for you. However, to use it, you must first learn how to activate it in ChatGPT. Here's how"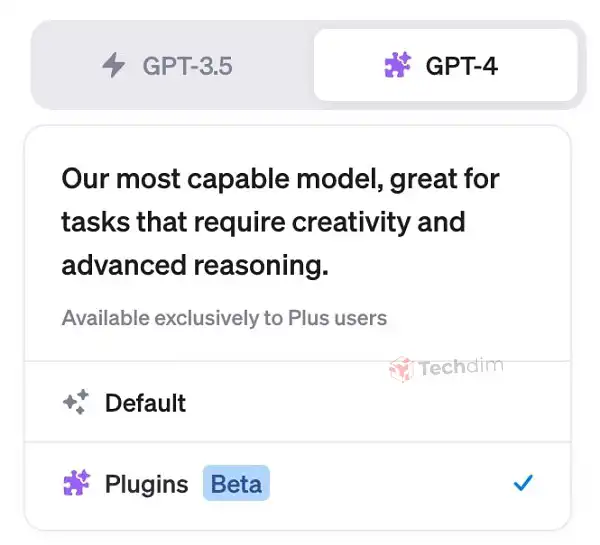 Step 1: Enable Plugin Access for ChatGPT Plus by going to your profile icon, selecting settings, and turning on the "Plugins" option in the Beta Features section.
Step 2: Switch to the GPT-4 with the Plugins model on the chat interface.
Step 3: Install the "OpenTable" Plugin from the Plugin Store by searching for it and clicking "Install."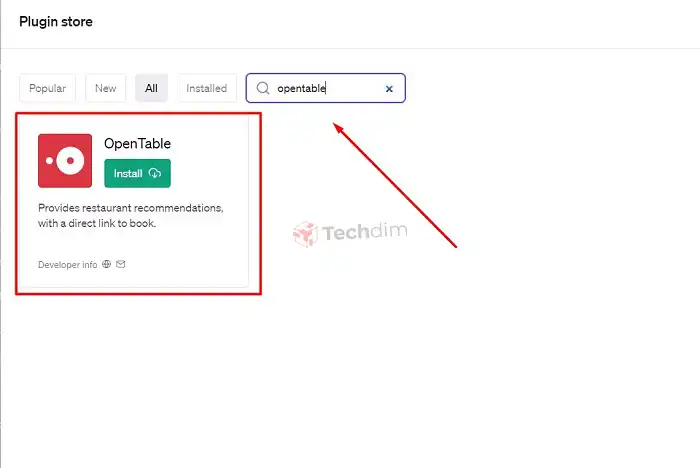 Step 4: Write your restaurant prompt in the chat interface.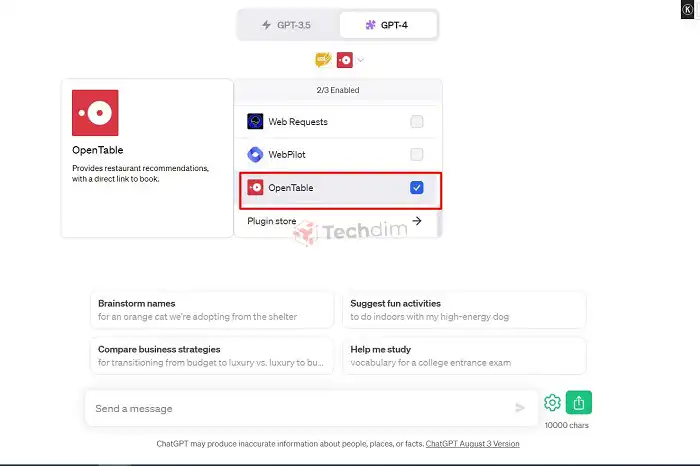 Step 5: Wait for the " OpenTable " plugin to come up with a restaurant based on your prompt.
Prompting OpenTable Plugin in ChatGPT
To find a restaurant based on what you are craving, you can use the following prompts:
"I am in the mood for Chinese food, find me a restaurant in San Francisco"
"I want to try a steakhouse near Boston tonight. Suggest me some new places"
To book a restaurant, you may use these prompts:
"I need a table in a Sushi place for 4 in Austin, can you check and help me book it?"
"Book a table for 6 people at a good Vegan restaurant in Dallas"
To explore new places based on rating, use the following prompts:
"I'd like to explore the highest-rated dining establishments in Dallas"
"I'm planning my visit to Chicago next week. Can you locate the top-notch restaurants in the area?"
If you have any special dietary requirements, use the following prompts:
"I'm in search of gluten-free dining options in Seattle. Assist me in locating one"
"Can you help me identify a restaurant in Seattle that offers a wide range of vegetarian dishes?"
You can also ask OpenTable to review restaurants based on their rating and reviews.
End Notes
Above, we've only mentioned a few of the possible prompts. You can try and experiment with other prompts as well. To get the best recommendation, always use long prompts that include place, number of people, purpose, choice of food, dietary restrictions, etc. To try out new places, ask it to suggest you places based on reviews and popularity.
Subscribe

to our newsletter

& plug into

the world of technology