How To Use ChatGPT Wolfram Plugin For Advanced Computations (Easier than you think)
ChatGPT started its journey as a generative tool, therefore, it doesn't do very well with mathematical problems. That doesn't mean it can't handle mathematical problems. It can. But, in order to create randomness, ChatGPT often deviates from the one correct answer, which is what you need for computational mathematics.
Enters Wolfram, a ChatGPT plugin that can solve almost all sorts of mathematical and computational operations for you. Now before we start explaining how to use it, you will first need to make sure that the Wolfram plugin is installed and activated in your ChatGPT.
How Do I Install Wolfram and Activate It
Here's a step-by-step guide on how to install the Wolfram plugin in ChatGPT and activate it.
Step 1: Enable Plugin Access for ChatGPT Plus by going to your profile icon, selecting settings, and turning on the "Plugins" option in the Beta Features section.
Step 2: Switch to the GPT-4 model with the Plugins model on the chat interface.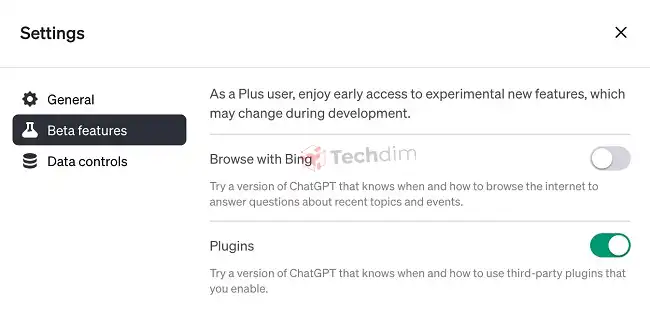 Step 3: Install the " Wolfram " Plugin from the Plugin Store by searching for it and clicking "Install."
Step 4: Write your mathematical prompt in the chat interface.
Step 5: Wait for the " Wolfram " plugin to come up with a solution based on your prompt.
Prompting Wolfram for Advanced Computations
The beautiful thing about the Wolfram plugin is that you don't need to use any special command for it to come up with detailed solutions. You can just simply use conversational commands. Just ask ChatGPT to solve a problem. You can ask it to explain the solution as well.
The Wolfram plugin in ChatGPT can help with math, show pictures for math answers, and answer questions in various subjects like music, geology, physics, and more. Here are some possible prompts.
For Equations
Just ask ChatGPT to solve an equation, "Solve this: Solve this:
a2+b2+c2=36
x2−y2+2z2=12
2×2+y2−z2=16"
Remember, after it provides you with the solution, you can ask it to explain each step as well.
For Word Based Mathematical Problems
To solve word-based mathematical problems, use prompts like this:
"At a bookshop, the price of a paperback book is $10, and a hardcover book is priced at $25. The bookstore managed to sell a total of 35 books, generating a revenue of $540. How many of each book type were sold?"
Not only that, you can ask Wolfram to create graphs and charts for you based on a mathematical problem. Don't be afraid to prompt different types of problems and explore their full potential.
Conclusion
Wolfram is a great tool, both for solving mathematical problems and learning how to solve them at the same time. Therefore, it's a great productivity and educational tool at the same time. Try out different prompts to explore its full capabilities.
Subscribe

to our newsletter

& plug into

the world of technology