S Video vs RGB analog video connector | Which One is Best?
Both s-vide and RGB are known as analog video connection standards. They transmit analog video signals over cables to display the actual video. If you are new to this video connection scene then you may get confused while choosing between s-video and RGB.
Well, both of them are quite similar yet different. Both of them share a mutual goal but there are a few differences that make RGB superior to the S-video. If you are looking for the differences between these two video connection standards, then you are at the very right place. The actual difference between these is their signals.
In today's article, we have shared the differences between S-video and RGB. So, stick to this article till the end, and find out which one is better and which one you should choose. Let's begin then!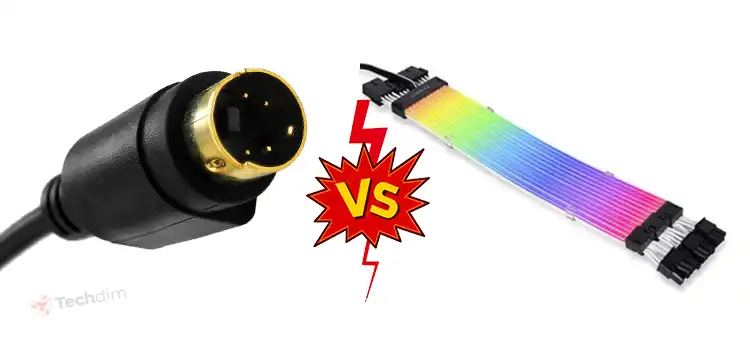 Side to Side Differences Between S Video and RGB
There are a few differences between s-video and RGB. Here we have provided a table that includes the difference between these two.
| | | |
| --- | --- | --- |
| Parameters | S-Video | RGB |
| Number of Color Signals | 2 | 3 |
| Color components | Luma, and Chroma | Red, Green, and Blue |
| Picture Quality | Good | Excellent |
| Color accuracy | High  | Good |
| Supported Resolutions | 480i to 576i | Up to 1080p |
Here are the key differences between S-video and RGB and these parameters have made RGB better than S-video. Now, let's learn in depth about these two's differences.
If you look at the number of color signals, you will find that RGB uses 3 signals, red, blue, and green whereas s-video uses 2 signals, luma, and chroma. Basically, when it comes to color information, it requires 3 pieces of information. Higher the number of information, the better output you will get. S-video only sends 2 signals, and information is being multiplexed here that caused degradation in picture quality.
As a result, you will have color bleeding issues, lower-quality images, muting colors, and so on. Whereas, RGB can provide a smooth, vibrant picture on your display. If you look at the color accuracy, you will also get the differences easily. RGB can be able to provide a huge number of color combinations compared to s-video. Here we have provided two pictures that will help you to find out the differences quite easily.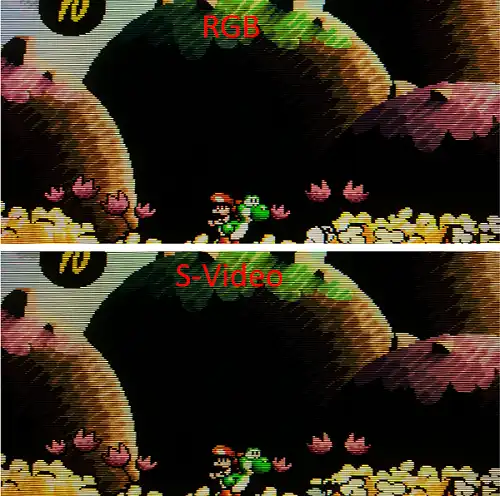 FAQs – Frequently Asked Questions and Answers
Which is better S-Video or component?
Between S-video and component, the component cable is considered as better. The component separates the color information into three channels which helps get more clarity, detailed, and vibrant pictures. On the contrary, s-video uses two channels and can degrade the picture quality.
Is S-Video better than RCA?
Yes, s-video is better than RCA cable because s-video uses two channels for combining color information whereas RCA uses one channel for combining color information. And due to this reason, s-video can generate better picture quality rather than RCA.
What is video RGB?
It's an analog video signal which is based on three color models, RED, BLUE, and GREEN. With of help of these colors, it can generate other colors. It collects images and processes them multiple times to provide a better and more vibrant image on the TV's display.
Conclusion
To sum up, the color accuracy and resolution have made the RGB superior to the S-video. Though it will depend on the type of your display as well. If you have a quality CRT monitor, then you will be able to catch the actual differences easily.
Subscribe

to our newsletter

& plug into

the world of technology