It's often annoying when you start your PC, it starts and makes a beeping sound, then it goes dark or simply your pc turns off. The beeping sound is significant to understanding the problem here. When a computer is turned on, one of the very first things it does is run a 'Power On Self-Test', in which the pc system runs a test on hardware diagnostic to ensure everything is operating properly. The beeping sound denotes an individual error code that will assist you in diagnosing the problem. The meanings of the beep codes differ between BIOS manufacturers. For example, a single beep from your laptop or PC indicates that the computer is booting up. A computer that generates beeping sounds while turning on indicates it has a serious malfunction that prevents the device from booting up. Let's find out what those beeps mean and how to get rid of them.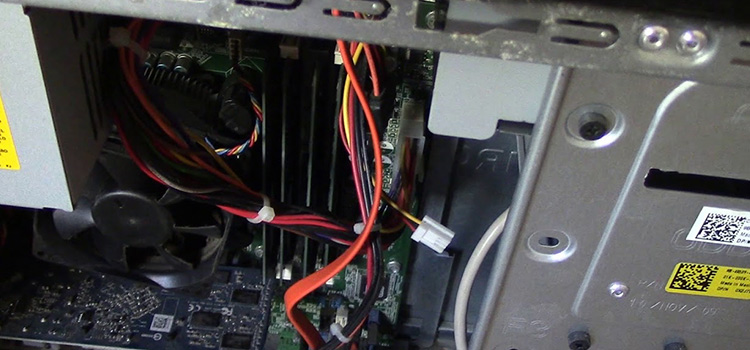 What May Cause the Beeps?
Beeping noise during booting up your pc may be because of various reasons. The most encountered problems possibly for which beep noise may be generated are given below.
Upgrade now for seamless PC performance with our premium power supplies, RAM, and graphics cards. Say goodbye to beeping!
Recognize Computer Beep Noise
Hearing a single short beep is fine and it signals that your system is starting up, hearing a sequence of beeps typically means an internal fault. Each set of beeps represents a specific problem and refers to a different location of the problem on your computer.
How to Fix 'Computer Beeps Then Shuts Off' Problem?
A major hardware fault may occur if the computer makes a beep sound and the system fails to boot properly. Check that no obstacles (papers or specks of dust) are blocking vents, as heat is frequently the major issue. Remove any dust from the cooling vents. Check that the cooling fans are running quietly. Here are a few basic steps for resolving beeping issues:
If None of This Works
Conclusion
The most common causes of beeping noises of your PC while booting up are hardware failure due to heating issues, keyboard malfunctioning, RAM or ROM malfunctioning, or the motherboard hardware problems. If none of the above steps are fruitful you should immediately take your PC to a service center and talk to an expert.