Top 5 Steps for Developing a Medical Website
In recent years, particularly after the pandemic, the healthcare sector has greatly increased in popularity among companies and individuals. Similar to this, the market for healthcare mobile app development is in a state of perpetual change where every expert wants to try out healthcare and medical software and apps.
What Exactly Is Web Development?
Building websites and apps for the internet or a private intranet network is referred to as web development. A website's design has little to do with web development; rather, it concentrates on the code and programming that support the website's functionality.
All of the online tools we use on a daily basis, from the most basic static web pages to social media platforms and applications, e-commerce websites to content management systems (CMS), have been created by developers.
Read more: https://wesoftyou.com/services/healthcare/
Steps for Developing a Medical Website
Today, anybody can create a web application, including non-programmers in the medical field!
Strategize
It goes without saying that you must carefully consider your consumers' demands, research the competition, and establish priorities for ROI objectives before designing a web application.
Prototype
The UI and user experience of the app will then begin to take shape. Before creating a healthcare website (or app), we must first test our design concepts.
First, iterating costs less money than coding and testing do. Second, we can immediately identify problems and refine the approach in light of user input. What often buries a project is doing the same thing throughout the active coding period.
Test & Code
Without coding and testing, we can't create a health website or online application. That's when health web developers and QA engineers can exercise their muscles.
Deploy
The act of deployment itself is quite uninteresting. When required, developers publish mobile front ends to the App Store and Google Play after shipping a completely tested product to a production environment (servers that are accessible to the general public).
You must have a functioning DevOps infrastructure at this point, it should be noted. Ideally, the infra is built throughout the development stage. This enables the development team to effortlessly deliver everything to clients.
Maintain
Finally, after launching your web application, you must monitor three areas:
Bugs/issues (a little testing budget would address all of them)
Platforms/browsers/etc.)
Generally stable app (its uptime)
Areas for development and new capabilities
Apps' use trends
Trends in Healthcare Web Design
Whether you like it or not, developing a healthcare website is a must for developing a healthcare web app.
Visualization of data
It is essential to display the test findings and the treatment's dynamic. Visualizing all this data in an educational, aesthetically pleasing, and well-designed manner is one of the ways you can set yourself apart from other healthcare websites.
Accessibility of Websites
Every time you create a medical web app, make sure it's accessible to those with disabilities so they can use it without difficulty. It entails adding text that can be resized, voice readers, podcast transcripts in text, HTML tags and captions, color contrast, and alternative text for photos.
Vibrant Colors
The usage of light colors on your website may affect user engagement and conversion, but this one is a little more evident. Therefore, instruct your healthcare website designer to utilize high-contrast colors and choose a text for your web pages that is bigger and easier to read at lower contrast.
What Is The Procedure For Using Your Hospital's Website's Online Appointment System?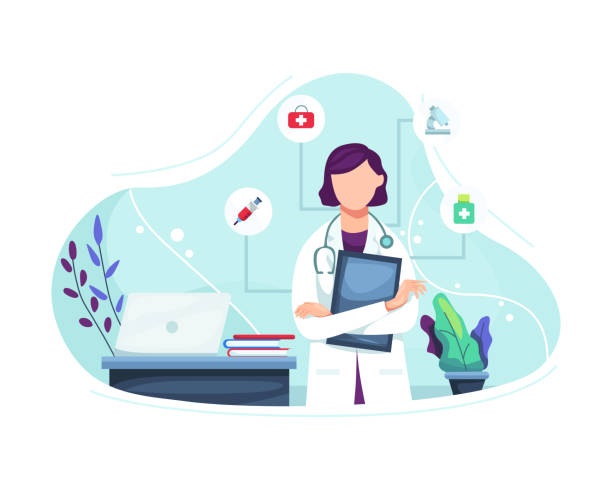 An online booking system is a cloud-based platform that saves booking details for patients. Every reservation system has a back end and a front end.
The backend resembles a dashboard and shows all of your booking details, such as booked dates, the total number of reservations, open slots, and so on. There is no need to refer to several sheets since all of the information is shown here.
The front end is what your patients will see; they will be able to see, book, and pay. Because your patients will be paying you online, make sure your booking system is safe with encryption, CAPTCHA verification, login, and password security.
Conclusion
In the aftermath of the epidemic, it is more important than ever to create an engaging experience for your healthcare website design. Everyone is concerned about health and medicine, and customers expect the same degree of digital competency from their hospital or healthcare service provider in 2023 as they do from the other digital platforms with which they engage online. Healthcare providers must improve their digital capabilities as if their lives relied on it.
Subscribe

to our newsletter

& plug into

the world of technology