How can Custom E-commerce Website Development enhance your Business Productivity?
E-commerce is defined as the transaction of services or goods controlled and managed over the internet. E-commerce has rapidly developed into a combination of offline and online retails, which is integrated vertically.
Various E-commerce companies sell their services, as well as products via the web. Since the turn of the century, the evolution of E-commerce has drastically impacted the daily lives of its customers. It's one of the most popular methods for making money online.
It consists of the process of buying and selling goods through the transmission of data. It explains any exchange of currency of services online. It acknowledges the use of an electronic medium to carry out commercial transactions.
Nowadays, you require an E-commerce site, as well as partnering up with the right website development agency to reach the targets you set out. To stay in the loop, many companies approach other sites that provide custom e-commerce website development services that can help you with your goals.
Now, a website is one of the most critical aspects of your retail business. Your retail store has to give an outstanding website development service, which is imperative to earn sales. The technology ensures that your investment is sound by offering user-friendly, robust, top-notch, and scalable services.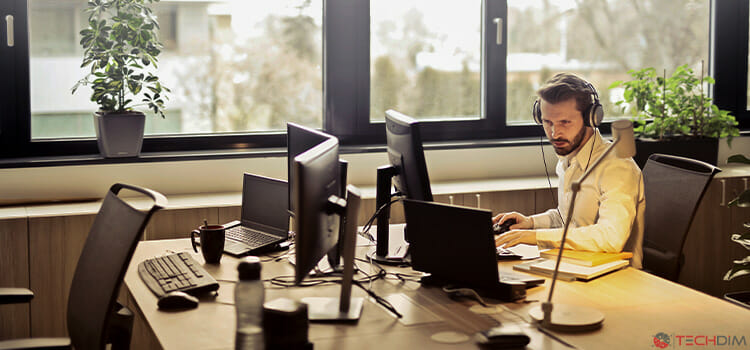 How Do Custom E-commerce Website Development Services to Enhance Business Productivity
There are many Custom E-commerce Websites Services available to help develop your site. It's applied to a range of businesses all over the world, according to the needs of the users. The services are described below:
Migration to Custom Build – For this, you have to replace your E-commerce store from the existing framework to a custom E-commerce store. Among all the experts, the E-commerce migration experts will ensure trouble-free migration by using custom-build, or ready-made E-commerce migration tools.
Independent testing – You have to run your custom E-commerce platform through skilled testing services and machine-driven or automated testing, security testing, load testing, and stress, etc.
E-commerce store development – Here, you need to design cloud-hosted, end-to-end multichannel, custom E-commerce solutions by using expert E-commerce developers. After that, they will guide all the stages of the lifecycle of the E-commerce store, including design, development, scoping, and final delivery, etc.
Digital Commerce Strategy – To module your business goals into an actionable digital commerce strategy with a concrete implementation milestone, you can use expertise and experience to help you.
Shopping Cart Development – This involves E-commerce experts design feature-rich, high performance, fantastic shopping cart which can drive conversations for the business.
Plug-in and module development – Involves employees associated with the custom E-commerce website development used to build high-end, plug-in modules, which enhance your E-commerce store; along with new features and functionalities. Ultimately, it will facilitate new market opportunities.
Payment Gateway Integration – For the integration of payment gateway, you have to combine multiple payment gateways like Worldpay, Stripe, etc., into the business store that is used to promote secure and simple online transactions.
Maintenance and support – for the development of an E-commerce project, employees are available for 24X7 support services as well as maintenance. It's because of ensuring smooth and seamless online shopping experiences. This service also checks the regular functionalities.      
Custom Ecommerce Website Development Services give end-to-end support to the customer and help you achieve your business goals. By customizing your e-commerce website, you have an increased chance to enhance your business productivity.
Subscribe

to our newsletter

& plug into

the world of technology