The job market has changed dramatically in the previous two years, especially to the COVID-19 epidemic. The effects of economic changes on employment, working conditions, employer possibilities, and employee expectations may still be felt today. This condition also applies to the IT industry, which is rapidly increasing. 
The second quarter of 2023 is drawing to a close. As a result, it is worthwhile to evaluate how software development trends may change in the coming months. Are there any major changes in the IT labor market on the horizon? You may learn more about it by reading this article.
Top 2023 Software Development Trends
Using DevOps to Close the Team Gap
DevOps has established itself as one of the finest methods for improving and streamlining the complete software development lifecycle, whether as a development paradigm or a job title.
DevOps, a hybrid of development and operations, reduces boundaries between development and operations processes, whether as an individual engineer or as a full team of professionals. The goal of DevOps is to integrate the whole software application lifecycle, from development and testing through deployment and operations.
DevOps processes may be seen as an endless loop, with roles of both development and operations teams: planning, coding, building, testing, releasing, deploying, running, monitoring, and—via feedback—returning to planning.
For many development processes, software development outsourcing is used, because this cooperation model has proven itself over the years.
E-commerce in mobile commerce
The Polish e-commerce market is rapidly expanding. "Strategies for Winning," a PwC study, states. Online goods sales have surged by 35% in only one year, according to "E-commerce Leaders' Perspectives on Digital Commerce Development." The COVID-19 epidemic and frequent lockdowns are two of the key causes for the increased interest in online purchasing. Mobile commerce is also becoming more popular (m-commerce).
Today, about 80% of people worldwide use smartphones, and one-third of customers use their phones to purchase, according to a Deloitte survey. This demonstrates that m-commerce will be a significant development in the IT sector in 2023. 
Beyond Cryptocurrency: Blockchain
The days of blockchain technology being identified only with cryptocurrencies are long gone. Today, experts report a phenomenal increase in blockchain usage across a wide range of businesses. The issue is, that this distributed, decentralized system gives a remarkable degree of security and transparency for diverse transactions and may be used in a wide range of business sectors other than finance.
Here are a few such examples:
Systems for monitoring supply chains in the logistics, automotive, agricultural, and oil and gas industries;
Accounting software tools that provide energy usage traceability;
Intellectual property protection platforms;
Secure electronic voting software systems.
As a result, a rising number of blockchain-based applications will arise in a variety of industries.
Cybersecurity for a Secure Digital Environment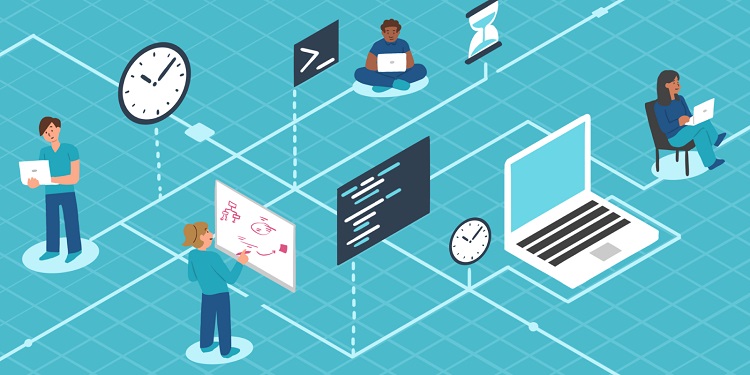 Tech breakthroughs are usually accompanied by a slew of potential risks, as well as those who use them for selfish benefit. The more firms depend on digital services, the more exposed they become to cyber-attacks.
As a result, it's hardly unexpected that the average ransomware payment increased to between $50 million and $70 million in 2021. Furthermore, the average cost of resolving a ransomware attack has more than quadrupled since 2020 and is expected to be $1.85 million in 2021.
You should adopt cyber security protocols from the beginning of software development to avoid secret data breaches, massive ransomware recovery expenses, and damaging brand image.
Migration of Legacy Systems
Many businesses continue to rely on antiquated software platforms. They are often built on outdated technology that is incompatible with the most recent improvements, resulting in a variety of issues:
Ineffective performance;
High maintenance expenses;
Inability to meet client expectations;
Breach of data security.
As a result, more businesses desire to transfer their data and operations to new platforms to guarantee the dependable operation of their IT systems, allowing them to retain customers and stay competitive. 
Conclusion
According to IT trends in 2023, the world is primarily going toward wide data analytics, cyber security, and automation of systems and ordinary work and living. Cloud computing is also becoming more essential, which is not a new phenomenon, but there is no indication that it will be halted in the future.