Types Of BIOS | Learn Inside Out of BIOS Types
BIOS or Basic Input Output system can be named the brain of a computer. Basically, it is firmware that linkup the software and hardware of your computer. BIOS comes pre-installed in computers and the types of BIOS may differ from different manufacturers.
Can you relate to this with you? If you have checked a couple of laptops or computers, you may have seen Legacy or UEFI written in the BIOS section. Well, they are the types of BIOS. In this article, we have briefly discussed the types of BIOS, about their history, functionality, and many more. So, be with us till the end and learn inside out of BIOS types.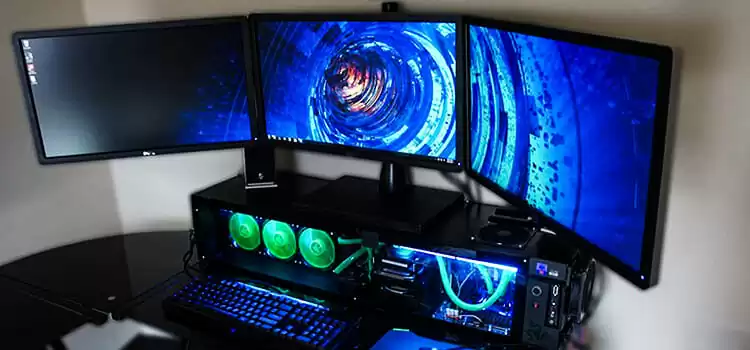 Different Types Of BIOS
BIOS is a program that is preinstalled on an Erasable Programmable Read-Only Memory (EPROM). It manages the data flow between the computer's OS and other devices like hard disk, keyboard, processor, mouse, etc. There you will find two types of BIOS, Legacy, and UEFI. Here we have discussed about both of the types of BIOS.
UEFI BIOS
The UEFI or Unified Extensible Firmware Interface has ability to 2.2TB or larger handle drives. Previously it was known as EFI, so if you have found EFI as a BIOS types, then there is nothing to be confused about. In 1998, Intel Boot Initiative began think about launch something better that will replace Legacy BIOS and in 2005, UEFI was launched for the very first time. While launching, EFI 1.10 specification was used as the starting point and then it was named Unified EFI.
The UEFI come with so many features like,
32 to 64-bit pre-OS environment.
Has GPT (GUID Partition Table).
Multi language.
Network capability, etc. 
Has ability to 2.2TB or larger handle drives
Legacy BIOS
The Legacy BIOS or Basic Input/Output System is used in older motherboards. Since 1980, it has been used in personal computers. Basically, it uses in 16-bit processor mode. This BIOS can not recognize or handle larger than 2 TB.
BIOS Vs UEFI: Differences Between These Two
If you have recently bought a computer, then most probably you will see UEFI instead of BIOS. But what is UEFI and what's the difference between them? Let's find out then.
| | | |
| --- | --- | --- |
| Parameters | UEFI | LEGACY |
| Booting Process and Speed | URFI firmware is used for booting process and it provides faster boot process. | BIOS firmware is used and has slower boot time. |
| Supported Drive Size and Drive Partition Structure | Use GPT and support up to 9 ZetaBytes. | Use MBR and support up to 2.2 Terabytes. |
| Security | Offer more security. Also provide secure boot feature to keep the system secure form malware. | Less security. |
| Boot Loader Support | Support multiple Boot loaders. | Support one boot loader. |
| User Interface | Graphical User Interface. Look so clumsy and dull. Can use mouse in BIOS settings.  | Character User Interface, provide an attractive BIOS interface. Only keyboard is used. |
Bonus Tips: Upgrade Legacy to UEFI
As you can see that there are a lot of benefits can be achieved while using UEFI as BIOS. Now, you are willing to change your BIOS, aren't you? Well, you can do it very easily. At first you will need to install the OS in a MBR partition and then convert the partition to GPT by using MBR2GPT.exe. To know in details, visit Intel's site and upgrade your BIOS today.
Frequently Asked Questions
Which types of BIOS is used in Mac?
Apple has never used Legacy as their BIOS. Apple has always used UEFI as the BIOS of the Mac due to its robust feature.
When UEFI is not preferred over Legacy BIOS?
There are several scenarios at when you won't need UEFI. For example, if you need dual booting process or you have an HDD of less than 2 TB, at that time, UEFI is not recommended.
Conclusion
To sum up, there are only two types of BIOS. Hope we have cleared all of your confusion. And helped to learn inside out of BIOS types. If you have any further queries or if you have any important resource about the types of the BIOS, let us know in the comment box. Your help will be much appreciated!  
Subscribe

to our newsletter

& plug into

the world of technology