One of the many features that enable users to locate missing phones is Find My Device. Although the accuracy of the Find My Device feature is not great, it can be roughly accurate up to 20 meters.
Since the accuracy of the Find My Device feature on Android and iPhones might vary based on factors like GPS accuracy, wifi networks, and other factors, it can be used more as a tool for collecting information on the location of the device than for actual device location.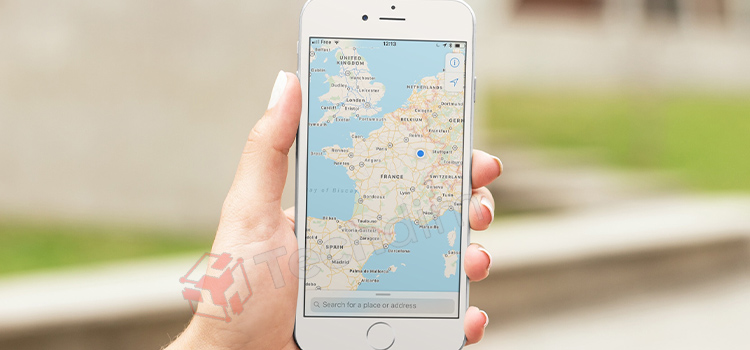 A Complete Guide to How Accurate Is Finding The Device 
When a device is lost or stolen, the find my phone feature on android devices is the first line of defense. The user has the option of locking the device or erasing its data until it is returned. 
The Find My Phone function also makes it possible to locate a handset using its sensor hardware. Some of the GPS technologies utilized in cell phones include A-GPS, GLONASS, etc. Additionally, the network-based location is used over them. 
Finding a missing phone is made possible by a number of variables. They consist of GPS, cell towers, Wi-Fi, and Bluetooth signals. These depend on the battery life and settings of the phone, as well as on barriers like trees or buildings, bad weather, and other variables.
This kind of tracking uses phone-based software. In addition to using cellular data, this type of tracking may also employ GPS, Glonass, or the detection of neighboring wifi base stations. 
Method 1: Using GPS
One of the key tools the Find My device function utilizes to locate devices is GPS or the Global Positioning System. A device's GPS accuracy is flawless. 
When it does not have internet access, it can accurately forecast a device's location up to 10 meters from where it actually is. With an accuracy of up to 3 meters, the GPS can pinpoint the location of the gadget if it has internet access.
Method 2: Using WiFi
By utilizing the Wi-Fi hotspot, the Find My Device feature can also improve the precision of a device's actual position. It links the device's Wi-Fi hotspot to the nearby Wi-Fi. 
Triangulation from cell towers is comparable to this technique. Even if the device is not linked to a Wi-Fi network, this method still functions. Additionally, since each router's Wi-Fi network is mapped, Find My Device can accurately forecast a device's location to within two to four meters.
Method 3: Using Cell Towers
Cell towers are another precise location method the Find My device can use. Using signals from the closest cell tower for triangulation may pinpoint the precise locations. The location of a distress call can also be determined using this method by emergency call centers. The user does not require internet access for this to function.
Method 4:Using Cellular Network
The cellular network is the initial method of tracking. The network has to know which base station to use to communicate with in order for the mobile phone's antenna and base station to function properly in order to communicate or receive messages.
A position may frequently be determined to be within a few hundred meters by measuring the distance from the antenna. Users don't need to call for that. Additionally, making brief calls is ineffective. All cell phones which are "cell" based, work with this.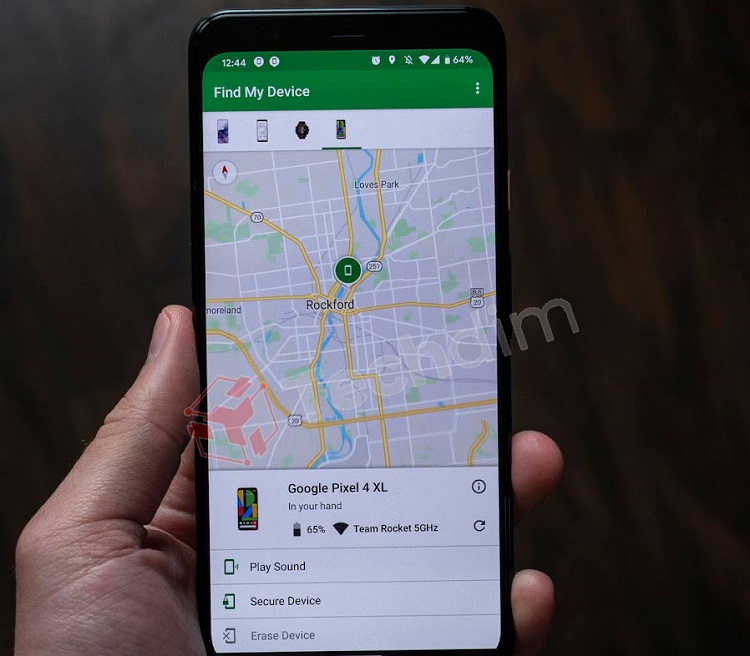 This only functions on smartphones with an internet connection, and it necessitates the phone sending data back over an internet connection. A device cannot be found in this way that is in airplane mode.
Method 5:Using Google Account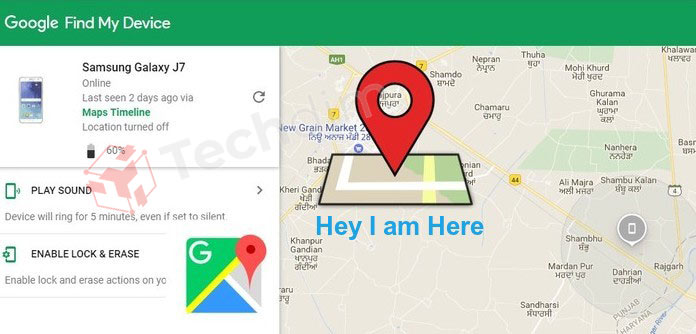 The Google Find My Device function is really helpful for finding a lost or stolen phone. Just login in using the same account that was used on the stolen phone will do. The user can then remotely wipe the phone, lock it, or make it ring loudly using the app, which can also display the phone's position.
How to Improve Location Accuracy
The device needs to have a few basic settings in order to use the find my device feature to its full potential. These options can improve the function's accuracy.
The phone has to be turned on, have a Google Account signed in, be able to access Wi-Fi or mobile data, show up on Google Play, have location activated, and switched on Find My Device. 
If The Status of The Device Is Offline
Case 1: Battery discharged
There is a good probability that if the user loses the phone, it will be resting in a corner with its battery entirely discharged, turned off, and with the device status offline.
Case 2: No network connection on the phone 
The user won't be able to follow the Android phone if it is not linked to mobile data or another WiFi network, and as a result, its device status will be offline.
Case 3: Find My Device is not active.
The device should display an offline status if the user accidentally switched off the "Find My Device" feature in the settings app. Although this setting is enabled by default, there are fewer chances of this occurring.
Case 4: The location settings are disabled
Another possibility is that the lost device's location settings have been disabled, making it unable to reveal its whereabouts and making it extremely impossible to find it once it displays an offline state.
How Accurate Is Find iPhone Location
Users can take a number of actions to make finding their iPhones in an emergency easier. 
1. Enable location service
On the iPhone and iPad, Apple gives users the option to adjust Location Sharing and turn Location Services on or off. Apps may accomplish a variety of things with Location Services on the iPhone, including offering instructions from the current location to a destination and charting a jogging route using GPS.
While location services on the iPhone are quite essential to many of the functionality offered, users can opt to completely disable location services. It's simple to enable or disable iPhone location services in the Privacy settings. No apps will be able to track or use a user's location when the user totally disables location services.
2. Update iPhone to The Latest iOS
With the most recent iOS version, users may now modify sent messages, share photo libraries, password-protect photos, and more exciting new features.
Both the updated and original versions of the Find My app are available. While the original version was accessible on iOS 12 or earlier and macOS Mojave, the new version is only available on iOS 13 or later and macOS Catalina or later.
3. Make Sure Time, Date, and Time Zone Is Set Automatically
If iPhone's time and date are configured correctly, the GPS and other location-based services will function reliably. The best option, then, would be to switch the "Set time and date to automatic" feature. By doing this, the error of using a time or date that is a few minutes off or on is removed.
If it is determined that there is no chance of recovering the device, the user can also utilize the iPhone's Find My app to wipe data from the device. Users can even use the Find My app to automatically activate the iPhone's Activation Lock feature, which must be turned off with their Apple ID and password.
Conclusion
The helpful feature Find My Device aids in making it easier to locate a lost device. Even if this feature's accuracy differs, it can still be of great assistance in dire situations.