USB to PS/2 adapter is a very useful thing as it helps you to use old school keyboard and mouse. After getting to know about it, you went and bought an adapter. While connecting it to your computer, you find out that it's not working.
Well, there is nothing to worry about because this problem can be solved very easily. There are 3 reasons that can be blamed for the adapter not working issue.
Broken USB to PS/2 adapter.
The USB port of your PC is damaged.
Backdated USB driver.
Now, you know the possible reasons behind this issue and it will help you to fix the problem quickly. In this article, we have shared the fixes that you can follow to make the USB to PS/2 adapter workable again. So, without any further ado, let's get started!
Ways to Make the USB to PS/2 Adapter Workable Again
Before going for the fixes, first, you will need to check the USB to PS/2 driver and the mouse/keyboard.
Check them with a different computer. If they are not working on other devices then you will need to replace them. If they work then you will need to fix your device.
Also, check the connection between the adapter and the peripheral. A loose connection between them also can be Here are the ways that you will need to follow.
If the problem persists then you will need to follow the ways below.
Way 1: Check with PC's USB Port
Sometimes accumulation of dust doesn't allow peripherals to connect with a PC. So, before connecting, clean the USB ports. Still, if you are facing this issue with each USB port then they are surely damaged. Then you will need to change the motherboard or use a USB expansion card to fix this.
Way 2: Backdated USB Driver
Another way to solve this issue is, to update the USB driver. If you are using a backdated USB driver then there is a higher chance of the USB port won't work. So, whenever you face this issue,
Step 1: Right-click on the Start menu and choose Device Manager.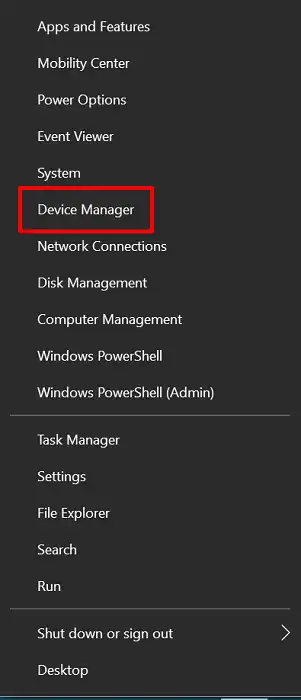 Step 2: Scroll down and click on Universal Serial Bus Controllers to expand.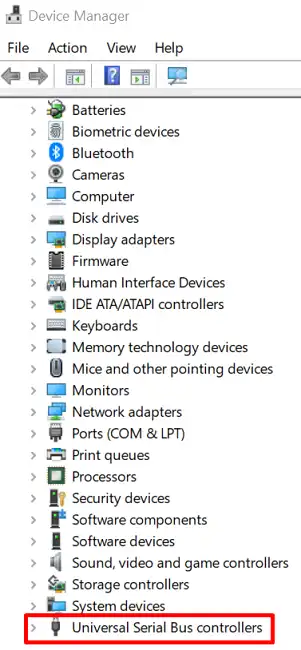 Step 3: Now, right-click on the USB drivers and update them one by one.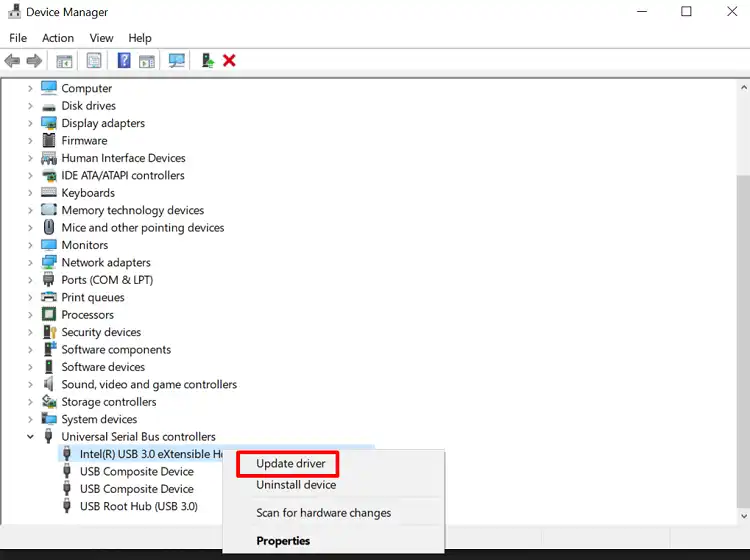 Way 3: Disable USB Selective Suspend Settings
Sometimes this USB selective suspend feature doesn't allow to connect peripherals to the computer using USB ports. You will need to disable it. To do so,
Click Start to open the control panel.
Choose the appropriate outcome.
Navigate to Hardware and Sound > Power Settings.
Locate the desired plan and click it.
Modify plan settings > Modify the advanced power settings.
Locate USB Settings and expand to locate the USB Suspend setting. Select Disabled from the drop-down menu. Change the USB power settings in Windows.
To confirm, click Apply and OK.
Finally, restart your computer to ensure that this change takes effect.
Frequently Asked Questions and Answers
Is there any dedicated driver for the PS2 adapter?
No, there is no such driver for the PS/2 adapter. Just simply connect it to the PC and use your PS/2 mouse and keyboard.
What Is an Active PS2 to USB Adapter?
The PS/2 to USB 'Active' adapter connects a PS/2 keyboard and mouse to a single USB port. USB V1.1 compliant, no extra power required. This adapter does not convert media keys, volume up/down, or other functions, but it does convert all 105 standard and ACPI keys.
Conclusion
Lastly, whenever you are facing any issue related to the USB port then first you must check with the device and the USB ports. And if still you are facing this then follow the aforementioned methods to solve this error. Hope now you are able to fix this issue. If you have any further queries, let us know in the comment box and if you have any workable method in your mind, don't hesitate to share it with us.