5 Ways To Choose A Wireless Router
Nowadays, most of us use the Internet for every aspect of our life. Starting from work to our daily life, we need to use the Internet for different work. When at home or work, we can easily connect all our devices with the help of a Wireless router. By using the vouchers from hotozcoupons we can get amazing deals and discounts on Wi-Fi routers. The wireless router helps to connect various devices to the Internet at the same time. For work, or streaming a game, watching a movie, you need to have a strong Internet connection and also a quality router. Nowadays, most of us work from home, and we need to have a good router to get the job done easily. We will discuss in detail how to choose the right wireless router for you.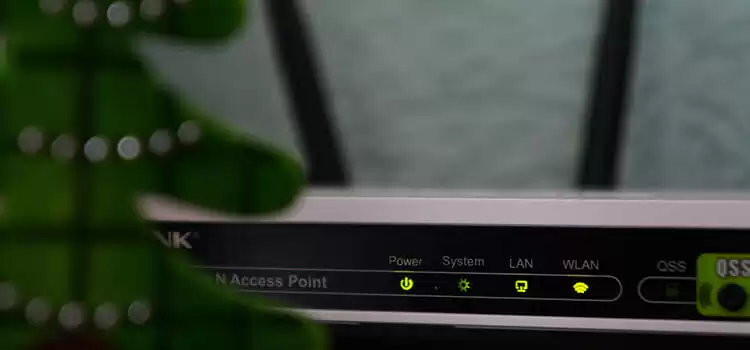 5 Important Factors While Choosing a Wireless Router
When you are willing to buy a wireless router, you will need to keep some important factors. Here we have provided 5 ways or factors that you need to keep in your mind. Let's find out them now.
1. Buy a Router That Has 128Mb RAM and Multicore Processor
The processor and RAM play a huge role when choosing a router. People who use a router often transfer a lot of data that requires the Internet. For this reason, you need to have a good processor. While selecting the correct router, one should have knowledge about single-core, dual-core, and quad-core processors as it impacts the operating frequency. If you deal with several network clients, then you should buy a router that has at least a dual-core processor to give you a smooth performance. An ideal router should consist of 256MB of RAM and do not buy a router that has RAM less than 128MB.
2. Buy a Router that Has Dual-band or More
Nowadays, the router comes with dual-band features. A dual-band router broadcasts the wireless signals in two frequencies, and in the case of tri-band, it broadcasts more frequency. Out of these, one of the frequencies is the 2.4 GHz band. You can buy a router by using the voucher from dealvoucherz and get some of the best deals and discounts. The 2.4 GHz band has great compatibility with an old networking device. Dual-band offers faster connections and also omits network congestion. You can also connect to the Wi-Fi using two or more standards with the help of different user names and passwords.
3. Before Buying the Router, Verify the Speed Online
Before we buy a wireless router, we often look at the specification and get an idea about the speed of the router. But in reality, it differs a lot. It is important to look at the user reviews before buying a router online and get an idea about the original speed of the device.
4. The Router Should Come with a Smartphone App
A few years ago, as well people could only control their router and the connection through their computer or device where it gets connected. People used to get intimidated by this interface. They wanted to have an easier way to use the connection. For this reason, the manufacturer of wireless routers has come up with smartphone apps for the user to have a convenient interface.
5. The Router should Consist of a USB Port
You need to have a USB port in your router. Users have different types of USB devices to connect to the router, such as external hard drives, modems, printer, etc. Make sure your router consists of a USB port, preferably USB 3.0. With the help of coupons, users can buy their desired router with all the necessary facilities at a lower price. This makes it convenient for the customers, and they can get the best deals. If you have the budget to invest more, then opt for a higher model with a USB Type C port.
Frequently Asked Questions
How much internet speed do I need for good Wi-Fi?
The standard internet speed is 25 Mbps but you can do your daily activities and online gaming with a 10 to 15 Mbps internet connection easily. So, internet speed between 10 to 15 Mbps can be said good for Wi-Fi.
Is 2.4 GHz or 5GHz better for range?
The Router that have 2.4 Ghz is better for range. If you buy a 5Ghz router then you will get good connection in short range.
Is 2.4 GHz or 5GHz better for speed?
5Ghz, if you are looking for high speed internet in short range then a 5Ghz router is the suitable one for you.
Conclusion
Lastly, before buying a router, the foremost thing is, check the factors that we have mentioned above. When you are investing your money, you need to make sure that the device can provide you with a top-notch performance. So, check the factors and grab the best deal for you.
Subscribe

to our newsletter

& plug into

the world of technology