SMS Geofencing — is an opportunity to automatically send SMS to potential customers and clients, based on their location. This is an underestimated, but very simple and fast way to increase your sales. Geofence Messages are delivered even when the person is offline. So you can be 90% sure that the person will read your offer at this particular moment, not only when he has the Internet. It is also much cheaper than targeted advertising on Google.
Location-Based SMS is used for:
advertising;
getting NPS;
information people.
We're going to show you how it works with examples and how businesses can take full advantage of Geo-messaging.
How to setup SMS Geofencing
You can greatly simplify the customization of messages — with smartercontact.com SMS Geofencing, your offers will be sent automatically. There are two ways to set up auto-sending of SMS by geolocation to clients, focusing on:
those who are in a radius around a certain point on the map;
people who are in a definite place.
You can also choose when to send messages so you don't waste money on irrelevant messages. Turn on the newsletter for the time when people return from work or go out for lunch. Let's take a look at the examples of located-based SMS in detail.
1.   You are a restaurateur and have set up messages to be sent from 12 to 3 p.m. at a radius of 1 km from your restaurant.
Thus, all people entering this radius will receive a message: "Hungry? Cheese noodles with shrimps are already waiting for you! Dessert is free with this message".
Tasty, tempting, and just in time with a lunch break! How can you not take advantage of this offer?
The main thing here is that the restaurant should be within walking distance, and the offer sounded extremely appetizing. And voila  — open the doors for hungry clients.
2.   You are the owner of a sportswear store, set up SMS sending to the point where your prospects are supposedly located – a gym.
Imagine a girl taking a selfie in the mirror after a workout. She notices that her suit is already worn out and it's time to buy clothes that will effectively emphasize the results. When the text comes in, "20% discount on a new collection of sports tights and tops" from your store!
Geofencing works on the "at the right time in the right place" effect. You need to guess the preferences of your audience. Learn about the profession and habits of your target audience, where they spend time, and what they like. Use it all in conjunction with your services.
Who to send messages to? Where to get contacts
After choosing a strategy, the most important thing remains – a list of contacts to whom you can send messages. First, you must obtain permission from the subscriber to send messages from your company. And second, the user must provide access to geolocation on their smartphone.
At first glance, it sounds unrealistic when everyone is trying to hide from annoying messages. But we know some simple ways to get contacts and permissions from our clients.
How to get consent to send messages and use a geo
Offer a promo code for a discount in exchange for consent to the processing of personal data.
Free coffee or meals for permission.
Request consent for a premium subscription to a useful resource.
Place a request for the use of data in the form for registering a loyalty card.
Reassure the client that you will only send useful information and promotional notices. He must feel the benefit. And do not annoy with too frequent messages. The client can at any time close access to his data.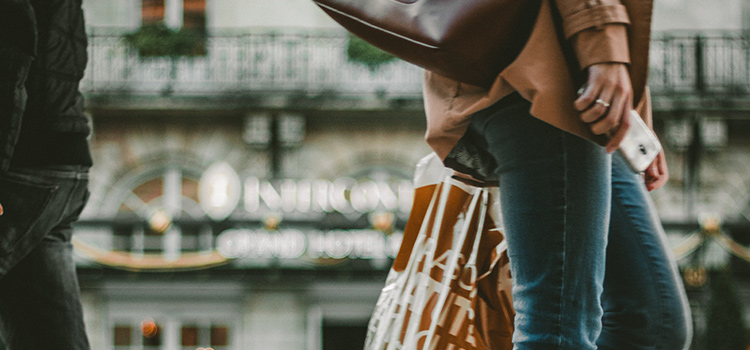 Is SMS geofencing suitable for my business?
Without exaggeration, SMS Geofencing is a universal marketing tool. It can be used for engagement, catch-up marketing, and re-engagement. Regardless of the field of activity of the company, geofencing:
helps to save money on marketing – because it's cheap compared to other types of advertising
promotes loyalty – a person is pleased with such a service, only if it is moderate
increases brand awareness – even if the client did not take advantage of the offer, your brand name becomes familiar
Simple examples of how to use geofences in each of the industries
Transport companies
The taxi service can send alerts to people about a free car nearby.
The oversized item transportation service can target people who are in an electronics or building materials store.
Network shops
Investigations say, that 53% of customers come to the shop after receiving a geo-message from it.
They can set up the distribution of messages along the radius near their store with a profitable offer. Or target the places where your audience most often visits, or which are somehow connected with your business – as in the tracksuit example above.
Shopping and entertainment centers
Invite those who pass by to the opening of a new boutique. You can also set up to send messages to visitors to children's clothing stores or toys. Offer to visit the children's area at your center. And don't forget to ask about the review about visiting.
Cafes and restaurants
It's a good idea to geofence college students near your coffee shop. No student will turn down a free 3rd coffee. In such a competitive niche, SMS brand reminders can help you beat the competition.
Remember about hot hours: morning, lunch break, dinner.
Gas stations
Radius messages work well. Invite nearby customers to your station by enticing them with a discount. In addition, this is a great opportunity to sell additional gas station services – hot dogs, coffee, and antifreeze for the car.
Events
Mass events use SMS geofencing to communicate with guests. You can inform guests about changing locations, and the start of a buffet table, and also collect feedback during the event.
Apps
Promoting an audiobook and podcast app? Try setting up SMS geofencing for bookstores to tell their customers about the benefits of listening to literature.
So, we figured out that for effective geo-SMS marketing, a business needs:
Obtain consent to data processing
Guess with radius and geopoint
Come up with a catchy and concise offer
The rest will be handled by the automatic SMS service, which has helped hundreds of companies to make successful marketing companies.
Using all the tips from this article, you will set up a super-efficient geo-target by SMS and your business will start getting many more customers.