Bluetooth is needed for a system to connect the wireless peripherals. But do all motherboards have Bluetooth or how do you know whether your motherboard has Bluetooth or not?
Well, why should you be worried when we are here to help you? You will get all your answer about which motherboard has Bluetooth and which hasn't including how to check it and what to do if a motherboard doesn't have any Bluetooth.
What are you waiting for? Let's learn in detail.
Does Every Motherboard Come with Bluetooth?
To put it simply, all motherboard doesn't come with built-in Bluetooth. Especially, the motherboards with mid-range prices and low budgets don't have Bluetooth pre-installed on them.
Bluetooth Feature in Desktop Motherboards
Previously, desktop motherboards do not provide a built-in Bluetooth feature. However, modern desktop motherboards come with Bluetooth connectivity.
Bluetooth Feature in ATX, Micro ATX, and Mini ITX Motherboards
Normally, ATX and Micro ATX motherboards do not have Bluetooth. On the other hand, Mini ITX motherboards always contain Bluetooth features.
Bluetooth Feature in Laptop Motherboards
Basically, if the PC supports a Wi-Fi connection, it means it has Bluetooth features. Because Bluetooth mostly comes coupled with the Wi-Fi card. Laptop motherboards always have a built-in Wi-Fi card and Bluetooth feature.
Why All Motherboards Don't Have Bluetooth Feature?
Many motherboards especially desktop motherboards don't feature Bluetooth connectivity because of some facts which are given below:
To make it budget-friendly: The motherboards that don't have Bluetooth are cheaper than those motherboards that have the Bluetooth feature. In order to make motherboards affordable, some brands don't provide built-in Bluetooth features.
To make it easier to upgrade: A motherboard with a Bluetooth feature won't let you make changes or customize your PC whereas the motherboards without Bluetooth are easily upgradable.
Already has an alternative to Bluetooth: Some desktop motherboards have built-in ethernet cable which is way more reliable and faster than Bluetooth. That's why they don't provide the Bluetooth feature on those motherboards.
Do All Motherboards Have Bluetooth – How Do I Check Bluetooth Connectivity?
There are several methods to check whether your motherboard has Bluetooth or not. All those possible methods are given below:
Method 1: From Device Manager
You need to go to the device manager on your computer to check if there is any Bluetooth driver available or not. If the driver is available, then it means your motherboard has built-in Bluetooth.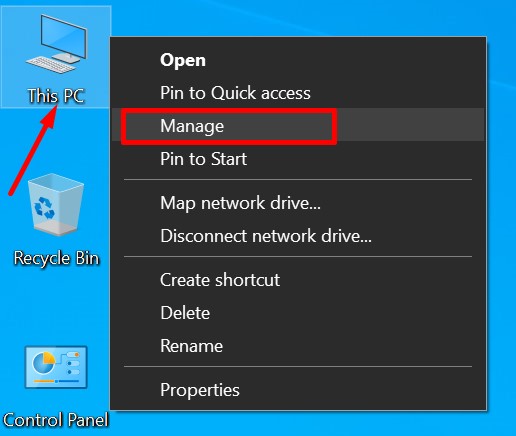 Then, on the Computer Management window, click "Device Manager" and find the Bluetooth driver there.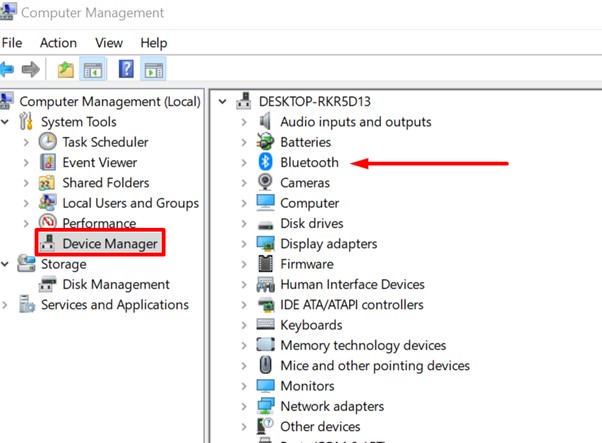 There are many other ways to find the Device Manager. Here are they:
1. Using Run Command Box
Press the Windows logo key + R simultaneously to open the Run Command Box.
Then type "devmgmt.msc" and click the "OK" button.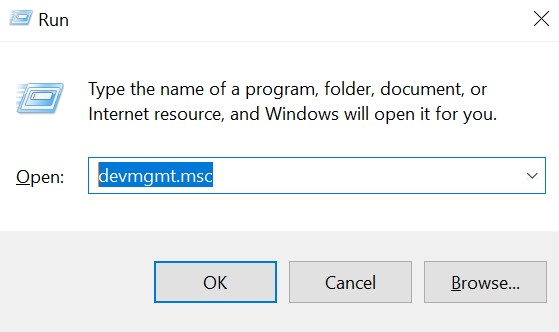 Now check if Bluetooth is present on the list.
2. Using Control Panel
Click on the Start menu and search for Control Panel.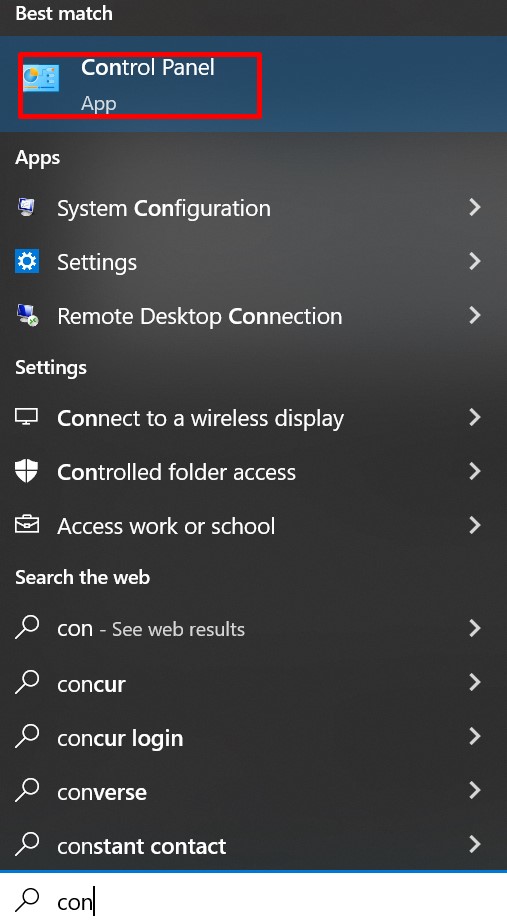 After going into the Control Panel, click "Hardware and Sound".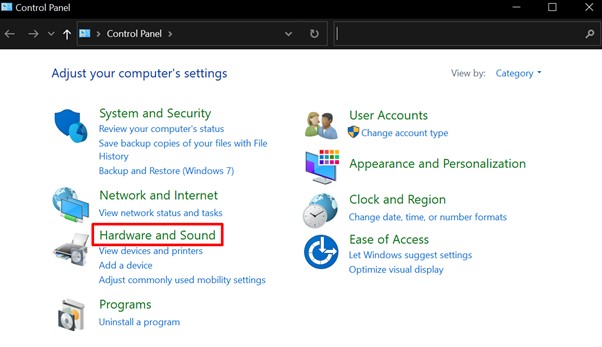 Under Devices and Printers, find and click on "Device Manager".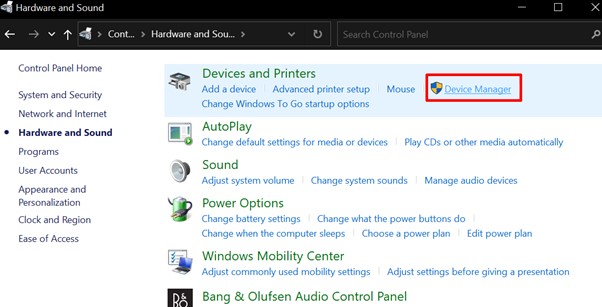 3. Using WinX Menu
Simply press the Win + X key simultaneously and click on "Device Manager". Then check if Bluetooth is available in the list or not.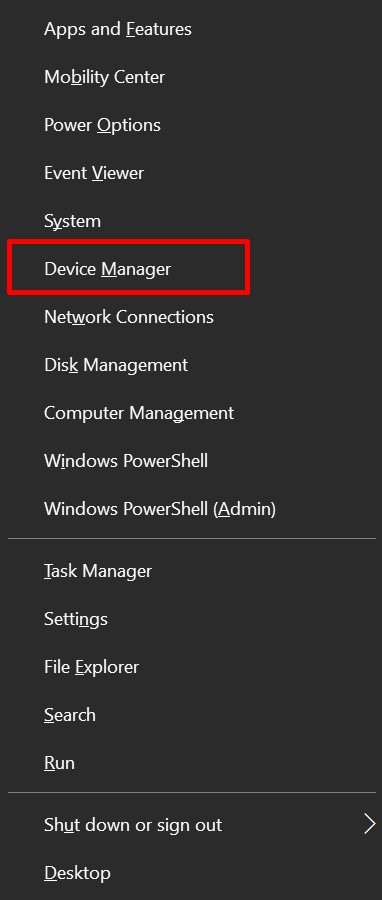 Method 2: Using Apple Menu [For MAC Users]
Go to the "Apple Menu" and click "About This Mac".
Then, click on the "System Report…" to explore all the hardware and devices.
Now, check if there is Bluetooth available or not. If it is, then your motherboard has the built-in Bluetooth connectivity feature.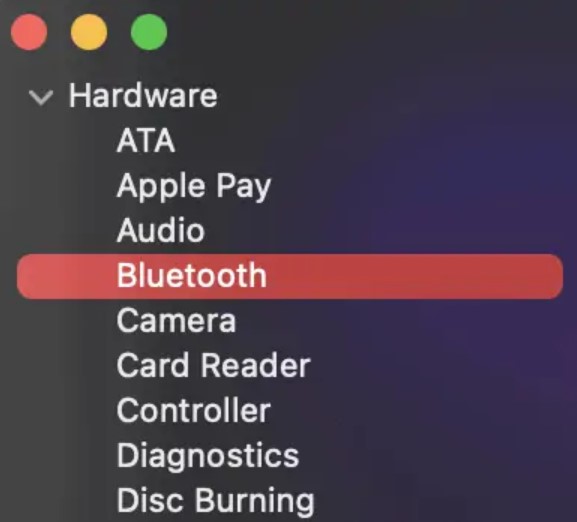 Method 3: From Motherboard's Spec Sheet
You can check whether your motherboard has Bluetooth or not simply by searching for your motherboard's spec sheet online. Just go to a web browser and type "*the model of your motherboard* spec sheet". If you find any Bluetooth or Wi-Fi connection integration, then your motherboard has built-in Bluetooth. If not, then you have to use an external Bluetooth adapter to use Bluetooth.
Method 4: By Finding the Antenna Ports
If you find any antenna port for Wi-Fi on the back of your PC, then your motherboard surely has Bluetooth. You can also check the manual of your motherboard if there is any Bluetooth connectivity or not.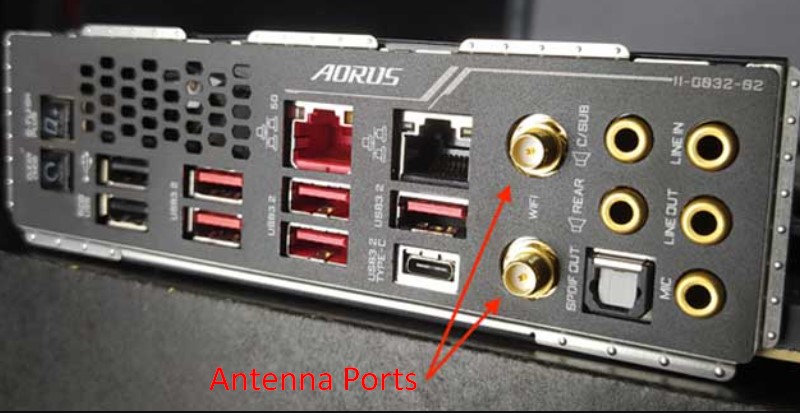 Frequently Asked Questions
Does Every PC Have Bluetooth?
Bluetooth is a common feature in laptops. On the contrary, it is rare in desktop PCs. However, top-end model PCs contain built-in Bluetooth. Also, you can add Bluetooth to your desktop using a PCIe card or USB Bluetooth Dongle. But in general, PCs don't come with built-in Bluetooth.
Why My Motherboard Doesn't Have Bluetooth?
Many desktop motherboards of older models don't contain Bluetooth features. Though modern desktops have built-in Bluetooth. However, you can still able to use Bluetooth on your PC using an external Bluetooth dongle.
How Do I Get Bluetooth on My Motherboard?
If your motherboard doesn't have any built-in Bluetooth connectivity feature, then you can get Bluetooth by simply adding a PCIe card to your motherboard. You can also use Bluetooth on your computer using a USB Bluetooth adapter. You can find it easily and at a low price on the market.
How Do I Enable Bluetooth on My PC?
First, go to the "Device Manager" and expand the Bluetooth hardware list.
Then, right-click on the Bluetooth driver and click on the "Enable" option.
If the Enable option is available, then click on that and turn on Bluetooth on the further pop-up menu that appears on your screen.
Do All Mobile Devices Have Bluetooth?
Yes, almost all mobile device has Bluetooth feature. However, some analog mobile phone doesn't come with Bluetooth. But modern mobile device especially all smartphone has built-in Bluetooth feature.
Conclusion
Overall, almost all new motherboard comes with Bluetooth connectivity. However, older model desktops still don't provide that feature. So, hopefully, you've got your answer to the question of whether all motherboards come with Bluetooth or not from this article. Don't hesitate to ask any further questions in our comment section below. Thanks for reading.