[Explained] Can Astro A50 Work Without Optical Cable?
Astro Gaming has been in the business for over a decade or so. And they have been producing quite a few impressive gaming gear. That boomed after they were acquired by Logitech in 2017. 
One of the latest involvement with Microsoft Xbox 360 brought the Astro A50 headset. You know by now that it is a wireless headset every gamer would save up a lot to get. As it has an optical cable along with USB for Dolby Digital Sound output and controlling the chat from in-game, it is a must-have.
But can Astro A50 work without an optical cable? Well, sure it does. It comes with both an optical and USB connection. You can use both at the same time or only the USB for gaming or chatting. We will discuss this even further to make you aware of how this works or if will you face any difficulties.
Can Astro A50 Work With a USB or Wire Connection?
We have to make something clear right away, A50 is made for gaming. And you do not game on the subway with all your gear, right?
Astro A50 is built with the intention of being a part of your gaming system. It has a base station, that has all the connections in it. The optical cable, USB, converters, mixamp mod kit, and everything are operated from the station.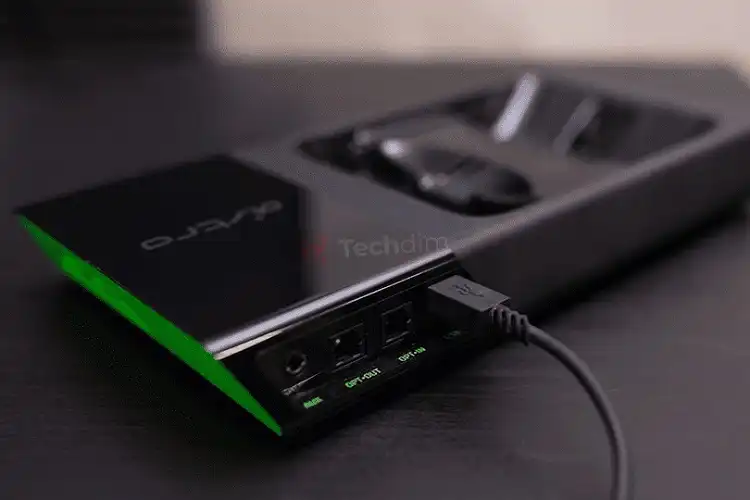 Also, you need the Astro Command Center Software to get the full potential out of the headset. In terms of functionality, it is a wireless headphone, that never works with a wire or anything. 
So to your question, if your A50 will work without the optical cable? Yes, it will. Via the USB cable, you can connect it to your laptop, PC, MAC, or any device. Even your phone can be connected via a 3.5mm converter. But the connection goes to the Base station, not the headset.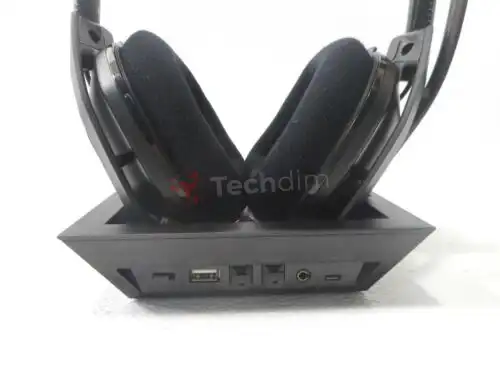 Then what is the use of the optical cable? To get a more clear crisp sound DTS:X surround will be activated. Which is a huge plus for gamers. Also, you will be able to change your in-game sound settings from the headset without any trouble.
And with the USB on, your Astro Command Center won't work properly. You will miss not only the DTS:X, but also some other functionality while gaming. 
To give you the perfect view, here are the pros and cons of the optical cable. 
Pros of the Astro A50:
Easy to set up, charge and operate.
Even works on devices without an optical port.
Can gain more clarity and function if an optical cable is connected. 
Dedicated headset, mod, and mix amp for each type of device (PC/MAC, Xbox, PlayStation)
Cons of the Astro A50:
No Dolby Atmos, DTS:X without the optical cable. 
Astro Command Center won't function without optical input. 
Frequently Asked Questions and Answers – FAQs
Do you need the optical cable for Astro A50 on PS5?
You can opt out of the optical cable on PS5 with your Astro A50 and connect it via USB. The only difference is you will have less control and lesser audio quality over your headphones. 
What does the optical out do for Astro A50?
The optical out in Astro A50 delivers Dolby Digital, DTX:S sound along with the full function of the Astro Command Center software. 
Can you use Astro A50 with a wire?
No. Sadly there is no wire connection involved with the Astro A50. It is a truly wireless headphone that charges and functions along with its base station. 
Conclusion
As you can see, the A50 works fine without an optical cable. For pro gamers, it's a bit off-putting. But if you are using a PC for gaming and don't have an optical port, a sound card with it can fix the problem. For occasional gamers and regular users, it's fine with the USB connection. You can still enjoy an immersive audio experience. 
Subscribe

to our newsletter

& plug into

the world of technology