[5 Fixes] ChatGPT Plugins Are Not Working
With the introduction of GPT-4 and plugin support, ChatGPT has opened up a new door to endless possibilities. With plugin support, ChatGPT can now connect to outside APIs and fetch real-time information, a feature that it previously lagged. However, with features, come complications.
Sometimes, users fail to use the plugins at all. When that happens, it's important to remember that ChatGPT, however impressive it may seem, is still in its early stages. Therefore, there are a lot of rough edges that need to be polished.
Read on to find out how to fix different issues related to ChatGPT, especially when the plugins stop working on you. Let's start.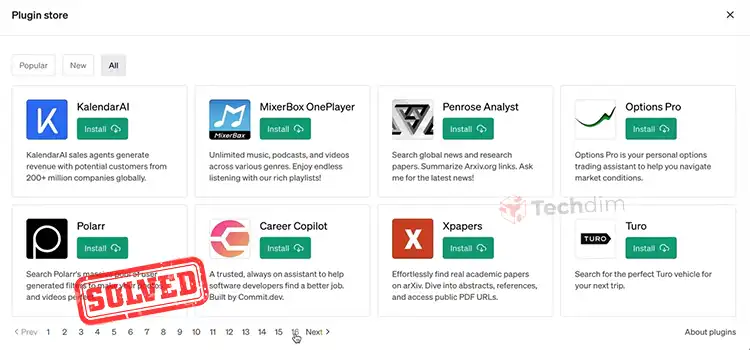 How to Fix it When ChatGPT Plugins are Not Working?
When the plugins in ChatGPT are not working, it's important to test that the plugin option is turned on. For that, go to settings and check that the Plugins radio button is at on under beta features.
If it's on and you still receive the message "Error Communicating With Plugin Service", proceed with the following solutions.
1. Try Again
Most of the time, it's a server-related issue. Therefore, you should try restarting the service first, before doing anything else. For that, simply refresh the page and try again. You can also try restarting your internet browser.
2. Uninstall the Plugin
If a simple restart doesn't work, you should try uninstalling the reinstalling the plugin again. For that, go to the plugins option under the same beta settings and click on the uninstall button under the plugin. Then reinstall the plugin. This works if your previous installation was corrupted for some reason. So give it a shot.
3. Clear Internet Browser Cache
Browser cache is meant to speed up your browsing speed. However, sometimes, it can malfunction due to a corrupted cache file. This can prevent you from using your plugins as well. To fix it, you need to simply clear the cache of your internet browser.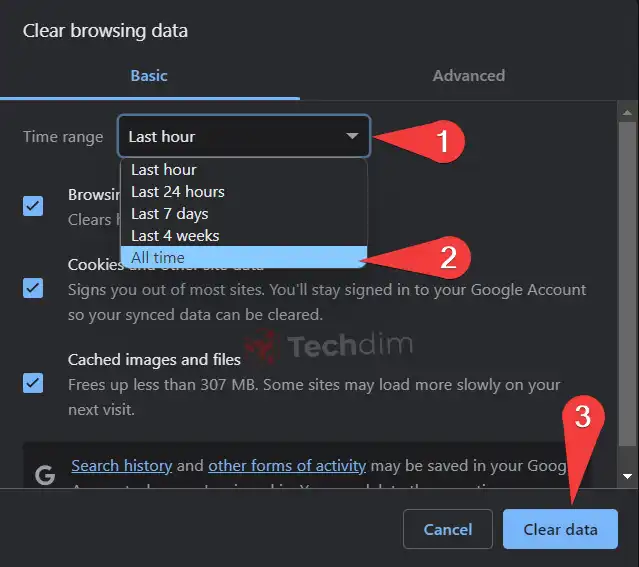 To clear the cache, press the Ctrl + Shift + Delete buttons simultaneously on your keyboard. Then select All Time and press Clear Data.
4. Try Out Different Browsers
It's possible that the internet browser you are using is not yet supported by the plugin. Or the plugin is not yet optimized for the browser. So, it's a good idea to try out different browsers. Give it a shot especially if you are using a non-mainstream browser like Chrome or Safari.
5. Disable Plugins
Nowadays, everybody uses hundreds of different plugins in their browser. Although they are a great way to customize your browsing experience to your liking, they are known to prevent certain web functions from performing normally. Therefore, disable the plugin option altogether in your internet browser and try to use the ChatGPT plugin.
People Also Look For (PAA)
Why is my ChatGPT plugin not working?
ChatGPT requires plus subscription for plugins to work. So, if you are not a ChatGPT plus user, plugins won't work for you. If you are already a ChatGPT Plus subscriber, try out the solutions we've mentioned above.
How to solve authorization errors accessing plugins in ChatGPT?
Uninstall the plugin in question and reinstall it. Then, grant authorization access again if necessary.
Why don't I see plugins in ChatGPT Plus?
To get the plugin option, you need to enable it. Without enabling the plugin option under beta features in settings, you won't get it, even if you are a Plus subscriber. So, enable it by following the instructions above.
Final Words
When your ChatGPT plugins don't work, simply restart your internet browser following a cache clear. If that doesn't work, uninstall the plugin and reinstall it. Make sure to authorize the necessary permissions afterward. Also, trying out a different browser is worth a shot as well.
Good luck and thanks for reading. 
Subscribe

to our newsletter

& plug into

the world of technology