Deceptive Waters | AI-Powered phishing Attacks And Identity Theft
We rely on the Internet for just about everything – from shopping and banking to socializing and working. But with this convenience comes a darker side: cybercrime. 
In recent years, cybercriminals are being more advanced in how they attack unsuspecting victims. Artificial Intelligence is one facet of technology that makes such possible. With AI, phishing attacks and identity theft are being more innovative. 
These phishing attacks have become so advanced and clever that even people who consider themselves tech-savvy can fall for them. They're a real problem for everyone, affecting our personal lives and workplaces.
The Evolution of Phishing Attacks 
Once upon a time, phishing was pretty simple. Cybercriminals would cast a wide net – firing off thousands of poorly written emails, hoping someone would bite. Usually, these messages were filled with grammar mistakes and odd phrases that were easy to spot. But as we got smarter, so did the scammers.
Enter artificial intelligence – or AI. AI is a type of computer technology that can learn and improve over time, a bit like a human brain. But instead of using AI for good, like helping doctors diagnose diseases or recommending your next Netflix binge, some sneaky individuals saw an opportunity for mischief.
The bad guys started using AI to help them steal personal information. Previously, cybercriminals would send random messages to thousands of people. These days, however, they could target individuals with messages that were almost impossible to distinguish from genuine communications. For example, you might get an email that looks like it's from your bank, complete with the official logo and all, asking you to 'confirm' your details for security purposes.
With the attacks being more sophisticated, the defense tools available also became more robust. Among others, identity theft protection software is at the forefront. Identity Guard and LifeLock are among the most popular options. From ease of use to cost, knowing the differences between the two is essential to making the right choice. This makes it easier to choose an effective shield against phishing attacks. 
How AI-Powered Phishing Works
AI-powered phishing attacks have turned the simple trickery of yesteryears into something far more menacing. The process is complex, but don't worry, we'll break it down below. 
Harnessing AI Techniques
AI techniques like machine learning, natural language processing, and deep learning are the brain behind these attacks. Machine learning helps these fraudsters study patterns and behaviors, natural language processing aids in crafting believable messages, and deep learning assists in impersonating legitimate entities.
Data Collection
It starts with data collection. Cybercriminals use AI to scrape the web for publicly available information about potential targets. This could be anything from your social media profiles to data breaches. The aim is to gather as much information about you as possible.
Data Analysis
Next, AI-powered systems analyze this data. They identify patterns and key information about you. The more they know about you, the more convincingly they can mimic entities you trust.
Crafting Deceptive Messages
The AI then crafts deceptive messages. These could look like emails from your bank or alerts from a service you use. Everything, from the tone of the message to its timing, is tailored to trick you into thinking it's real.
Impersonating Legitimate Entities
Lastly, these systems impersonate legitimate entities. They can mimic email addresses, phishing website URLs, and even SMS headers. The aim? To trick you into sharing your personal information or clicking on a harmful link.URLs, and even SMS headers. The aim? To trick you into sharing your personal information or clicking on a harmful link.
Impact of AI-Powered Phishing Attacks and Identity Theft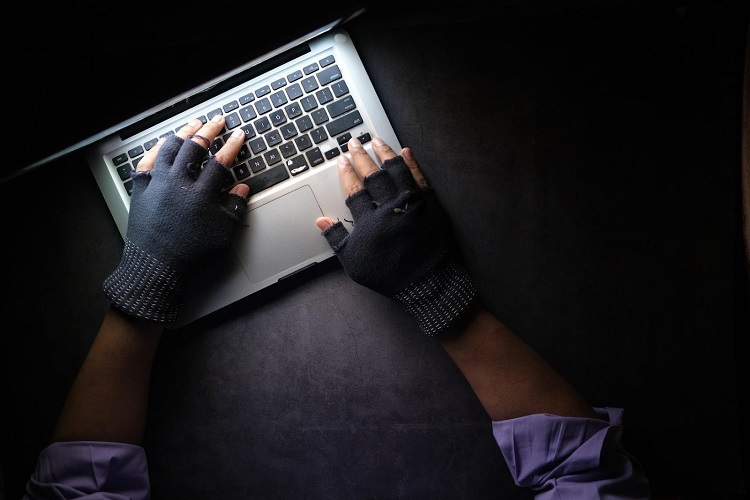 On an individual level, falling victim to one of these scams can be devastating. The obvious consequence is financial loss. Cybercriminals may drain bank accounts, make unauthorized purchases, or even steal your identity to commit fraud.
But it's not just about money. These attacks can damage your reputation, as fraudsters could use your identity to commit illegal acts or post damaging content online. Imagine the shock of finding out someone has been spreading hate speech or harassing others, all under your name!
The emotional impact can be substantial too. Dealing with the aftermath of a phishing attack can be incredibly stressful, leading to feelings of violation, embarrassment, and long-term anxiety about online safety.
Beyond individuals, these attacks can have far-reaching societal and organizational impacts. For businesses, a successful phishing email attack can lead to significant financial losses, damage to their reputation, and even potential legal consequences.
Moreover, phishing attacks can disrupt services that many of us rely on daily. Imagine a scenario where a major online retailer, bank, or even a healthcare provider falls victim to such an attack, leading to service disruption.
At a societal level, these incidents can erode trust in digital platforms, making people reluctant to engage with online services. In an increasingly digital world, this is a major concern.
Current Measures to Counter AI-Powered Phishing
The threat of AI-powered phishing attacks has spurred an array of countermeasures. Each has its strength in the battle against these attacks, but their combined application provides the strongest defense. 
Two-Factor Authentication
After entering your password, 2FA requires you to provide another piece of information that only you would have access to, like a unique code sent to your phone. This simple step makes it significantly more difficult for attackers to gain access to your accounts.
Advanced Password Management
Creating unique and complex passwords for each of your online accounts can drastically reduce the risk of a successful phishing attack. Password managers can assist in generating and storing these passwords securely, relieving you of the burden of remembering them all.
Spam Filters and Phishing Detection Systems
Email service providers have honed their spam filters to better detect and block potential phishing emails. Using machine learning, these filters can identify tell-tale signs of a phishing attempt. Similarly, phishing detection systems can analyze website characteristics and alert users of potentially harmful sites.
Cybersecurity Education and Training
Knowledge is power. Training individuals and employees to recognize the signs of a phishing attack is a cornerstone of any cybersecurity strategy. Regular updates and training sessions can help keep this knowledge fresh and relevant as cyber threats evolve.
Regular Software Updates
Software updates often include patches for security vulnerabilities that attackers could otherwise exploit. Regularly updating your software is a simple but effective way to bolster your defenses against phishing attacks.
Utilizing AI in Cybersecurity
Just as AI can be used to carry out phishing attacks, it can also be a powerful tool in countering them. AI in cybersecurity can detect unusual patterns of behavior and predict future threats, allowing us to stay one step ahead of the attackers.
Conclusion 
In the age of AI, phishing attacks have become more sophisticated, making the cyber landscape treacherous. However, by understanding how these threats operate and implementing the right countermeasures, we can guard against these cyber predators. 
Subscribe

to our newsletter

& plug into

the world of technology