Loyalty is one of the most important aspects of a relationship. Sometimes people overlook their partner's infidelity for the sake of their relationship and love, but it only spoils the cheating partner. So, if you're suspicious about your partner's recent activity, we advise you not to overlook the behavior; instead, investigate the truth and encounter it with courage. However, If you don't know how to catch a cheater partner – read this guide.
This article will discuss the most vital Facebook cheating signs and how to find out if someone is cheating on Facebook. We will also introduce one of the best apps to catch cheating on Facebook messenger with undeniable proof.
Part 1. Cheating Signs Show Someone is Cheating on Facebook
Alright, enough chatter – let's get to the point. 
So what are the red flags that show your boyfriend or spouse might be cheating on you on Facebook messenger? 
Become Overprotective 
One thing that cheaters often do is change their mobile passwords unexpectedly and become overprotective of their mobile phones. They will not allow you to peep at incoming calls and messages. Even worse, they will start to take calls behind the doors or outside. 
Spend More Time on Facebook
They will start to spend more and more time on Facebook. Although, it is not an evident sign as many people have a bad habit of continuously scrolling on Facebook. But you can check if they are scrolling or chatting with someone. If they don't allow you to peep on the mobile, there might be something fishy.
Enable Private Mode on Specific Posts 
Another essential thing that cheaters often do is they put privacy on specific posts they post for their lovers. Moreover, they will be reluctant to post photos with both of you. Instead, they will post their photos with various poses to attract someone's attention.
Whose? Definitely Not yours. 
Pay attention – these signs are severe red flags. 
Too Many Friends From the Opposite Sex
If your partner has too many friends, specifically from the opposite sex, they are likely to cheat on you. But here you need to do some work. You have to check all of your partner's Facebook friends individually. 
Show Disinterest
It is one of the most destructive habits of cheaters. Since they are in a relationship with others, they lose interest in you, start avoiding you and often come late at night or don't come at all. They often begin picking on you and doubting your friends and colleagues when they come to your home. If these signs persist, your partner is most likely cheating. 
Part 2. How to Catch a Cheater on Facebook
If you have seen the above sign in your partner, then there is a desperate need to investigate your partner and catch them with evidence of their infidelity. Undoubtedly it is tricky as you don't have access to their Facebook messenger, not to mention they have even changed their mobile phone password. 
So, how to see someone's activity on Facebook? In this situation, the only way out is to use a third-party app that can efficiently monitor all suspicious activities on your partner's mobile phone. 
To your surprise, we have got KidsGuard Pro Android tracker, one of the most dedicated monitoring apps that can spy on all of your target mobile activities without being detected.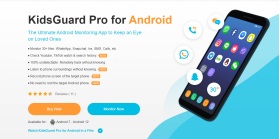 2.1 Facebook Cheater Catcher – KidsGuard Pro for Android Tracker
KidsGuard Pro for Android is a professional parental monitoring solution that has assisted in monitoring your loved one's mobile phone activities to keep them safe and free from danger. It remotely tracks the target device data and gives the details about each tap and click directly in your dashboard. The most significant benefit is that it is 100% detectable; even a technical professional can't detect the app on their mobile phone. That's why it is an ideal choice for catching a cheating partner. 
2.2 Get all Facebook activities
Track Real-Time Location and Show Location History
KidsGuard Pro monitors your target location in real time. This can help you to find out the exact location of your partner. With location history, you can get a detailed description of the type of places your partner has been visiting. 
See Public and Private Facebook Conversation
Whether it is public or private you can view all the posts and conversations with the help of KidsGuard Pro. 
See Who Your Spouse Is Chatting With on Facebook
It is easy to read all the conversations on your partner's Facebook messenger. So by reading their chat, you can confirm your suspicions. 
Capture Screenshots as Evidence
Apart from viewing the private chat and stories, KidsGuard Pro also allows you to take screenshots of the target mobile screen. So you can encounter your partner with evidence of their infidelity. 
Listen to Surrounding Live
KidsGuard Pro secretly turns on the microphone on your target mobile phone to enable you to listen to the surrounding sounds of the phone. So, you can listen to the offline chats of your partner and his lover. 
Record Phone Calls
You can easily record all the calls on the target mobile and export them to your device and save them as evidence. 
Record Phone Screen
Recording the mobile screen becomes easier with KidsGuard Pro. It allows you to record real-time activities on your target screen in video format. 
2.3 How to Catch a Cheater with KidsGuard Pro
Step 1. Have a KidsGuard Pro Account
First, create an official account on KidsGuard Pro's official site. Use a valid email address and user name. Once finished, you will be redirected to a page where you need to buy a premium plan to unlock the advanced features.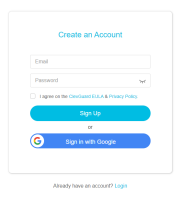 Step 2. Download the App
Now, download the APK file on your target mobile phone and install the app. After installation, follow the setup guide and complete the necessary configuration process on the target device. Once finished, leave the target device.

Step 3. Track Phone Activity on Facebook 
Now it's time to watch your target Facebook activist. Log in to your KidsGuard Pro account, open the user dashboard, track all of their activities, and confirm their infidelity.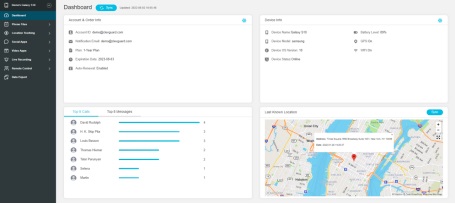 Part 3. Kind Suggestions
Once you get assured of your partner's infidelity, don't get devastated; clear your mind and then make a decision. Here are some kind suggestions you can follow in this situation:
1. Stay calm and call your friend for psychological support. 
2. Don't try any trick to get the truth out of themselves; instead, show direct evidence of their infidelity. 
3. Have a serious talk with your partner and try to sort out if there is a problem from your side. Breaking up instantly is not a wise decision. Sometimes, things are not as easy as they seem. 
4. Identify why it happened and what your partner needs from you. 
5. You can also ask for assistance from a relationship professional.
Conclusion
Now you know what sign shows your partner cheating on you on Facebook and how to get evidence of their infidelity. So, if these signs persist, we suggest you instantly download the KidsGuard Pro Android tracker on your partner's mobile phone and monitor their Facebook activities without losing any more time.