Most smart TVs don't come with a built-in VPN. However, almost any smart TV can connect to virtual private networks. Basically, owners of smart TVs use VPNs in two cases. The first reason is that a VPN helps you access graphically restricted content. The second reason is that VPN helps keep online security. In other words, the tool hides your activity from your ISP or snoopers.
There are several different ways to set up VPN Software for smart TV. Below we described each idea in detail. The route you choose will depend on your preferences, capabilities, technical skills, budget, and what equipment you have on hand. Read the instructions carefully and follow the advice as closely as possible!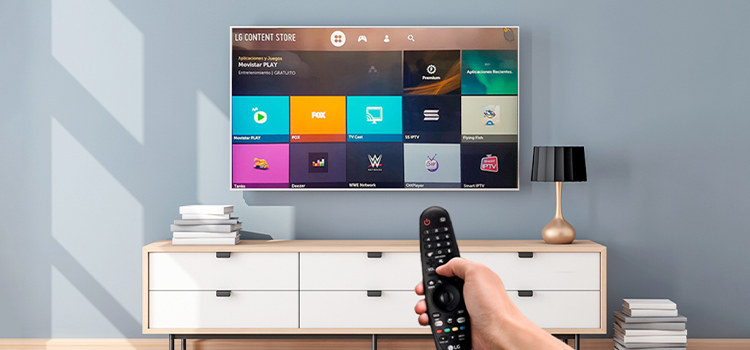 Step-by-Step Guide for Fire TV & Samsung Smart TV Owners
If you are a happy owner of modern Amazon Fire or Samsung TVs, you can easily download VPN to your device. To do this, you need to choose a good service. Not all VPN apps offer compatibility with Amazon Fire or Samsung devices. Therefore, you must select the company that supports working with these brands.
VeePN is the safest and most trusted Amazon Fire or Samsung TV VPN provider. The platform provides access to all shows, movies, and series. To use VeePN services, you need to register, find the app in the Google Play or Amazon store on Fire TV Stick, Android TV, or Smart TV and connect to the server.
Users appreciate VeePN for its extensive features. The company provides unlimited traffic, the connection of up to 10 devices, over 2500 VPN servers, VPN without logs, 24/7 support, and strong 256-bit encryption. Thus, VeePN is the fastest, safest, and easiest service to protect your online privacy. Note that this is the most convenient way to connect VPN for Smart TV.
Step-by-Step Guide for Android & Google TV Owners
If your smart TV is running Google's Android operating system, you can set up a VPN on your device by simply downloading the VPN app from the Play Store. Just like in the previous guide, you must pick up a VPN that works on Android. Then it would help if you went to the Play Store on Google TV, found the selected app, and downloaded it. You have to wait until the end of the download, and you can easily log into the system to connect to the VPN.
Please note that if you want to unblock content that is only banned in the US, you need to connect to a server hosted in the US. Precisely the same principle works for other countries. If your goal is to protect your privacy from the government, ISP, or hackers, we recommend connecting to the VPN server closest to your physical location. This approach will provide you with optimal connection speeds through your VPN.
Step-by-Step Guide How to Start VPN Connect Through Router
If your device does not work on the Android operating system, we recommend setting up a VPN connection through a router. Unfortunately, this method is the most expensive. The fact is that not all routers support VPN connections. If your router is outdated and does not support this feature, you need to buy a router that can handle the VPN connection and provide smooth streaming.
In addition, this method is the most dangerous because installing a VPN on your router is not necessarily plug-and-play, and you risk ruining your router or voiding its warranty. Therefore, we recommend contacting a company that can provide you with routers already pre-installed with VPN compatibility. The most reliable service is FlashRouters. A pre-configured VPN router will cost you $100-200.
Step-by-Step Guide How to Set Up a VPN Through an Ethernet Cable
If the above methods are difficult or expensive, you can use the equipment on hand to share your VPN connection with your smart TV. For example, you can run an Ethernet cable from your computer to your smart TV. Establish a connection between the two devices, connect to the VPN service on the computer, and use its capabilities to the fullest.
A wired connection is the most practical but not convenient since you can trip over the wire that runs from the computer to the TV. Therefore, we have prepared another way. You can use your laptop or desktop computer as a Wi-Fi hotspot and connect your TV to your computer wirelessly.
Conclusion
When you think about setting up a VPN for smart TV, there are several aspects that you should take into account. The first is a reliable VPN service, and the second is compatibility with your device brand. If you want to go the more complicated route using your router, you need to have good technical skills because, without the necessary knowledge, you will not be able to connect VPN to a smart TV. We hope our universal tips will help you achieve your goal!