Facebook allows you to post numerous types of files, even 3D files. But unfortunately, social media platform like Facebook or Twitter does not allow you to post PDFs directly like a status update. But you can make your way around that restriction by using some simple tricks. Can you post a pdf document on Facebook? If not, do you want to add a pdf to a Facebook post and how to add a pdf to a Facebook post? Today in this article I am going to discuss how to post a PDF on Facebook. By the end of this article, you will know all about how can you upload a pdf to Facebook.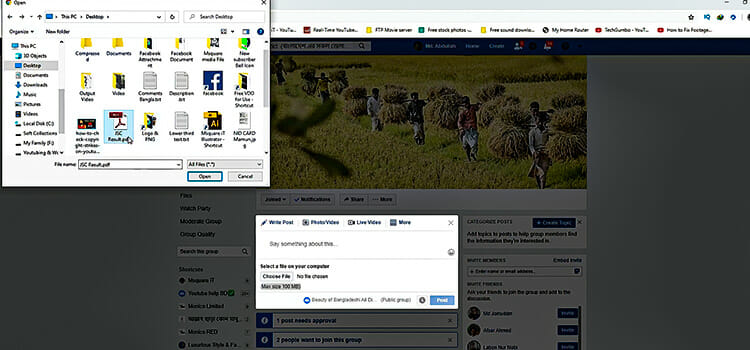 How to Post a PDF Directly to Facebook
So, how do I post a pdf on Facebook? Posting a pdf document on Facebook is not that hard. You can convert other file formats like word documents, or excel files to pdf using a URL to PDF converter and post them or send messages on Facebook or other sites. PDF files document is flexible because they can be compressed in size, encrypted, merged, and split. You can also post PDFs on social media, or even convert them into Word, ACSM files, or just plain images.
Facebook does not allow you to post a PDF file on your timeline directly. However, Facebook allows you to post PDFs from your business page or in groups that accept PDF files. You can post PDFs on these places directly.
Post PDF on Your Facebook Business Page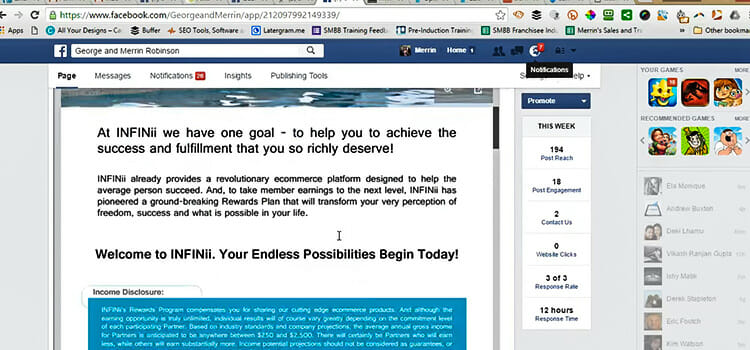 So, how to upload a pdf on my Facebook page? Do you want to share the pdf on Facebook? Follow the steps.
Step 1: First log in to your Facebook account associated with the business page. Then go to Pages. You will find it at the bottom-left side of your Facebook homepage.
Step 2: Then from the left side of the business page go to See more.
Step 3: After that go to About.
Step 4: At the bottom of the page you will see Add Menu. A Window will pop up. Here you can upload your PDF and even if it is not a menu, Facebook will accept it.
Step 5: Now you will see Add PDF files. Click on it and upload your target PDF files and then click Confirm.
And you just uploaded a PDF file directly on Facebook. You can see it from your pages Menu option situated below the profile picture of your page on its homepage.
Upload a PDF on the Facebook Group
Uploading a PDF file on the Facebook group is similar to uploading a photo or video on the Facebook group. How do you post a pdf on a Facebook group? Can you add a pdf to a Facebook post on any group? Here is the method you can follow.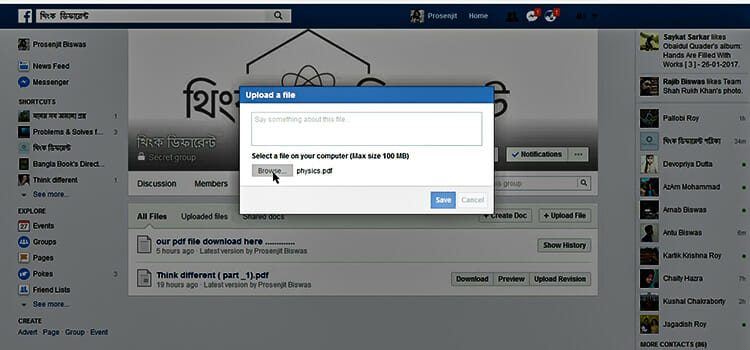 Step 1: Log in to your Facebook account and go to the group you want to upload your PDF file.
Step 2: At the top of the group's homepage you will find a box to post something in the group.
Step 3: You can either drag your PDF file there or you can go to More and select Add files from the upper-right corner of the box.
Step 4: Browse your target PDF file on your computer and upload it.
Step 5: If you want to add something then type that in the box and click Post.
And the PDF file will be posted on that group within a few moments.
How to Post a PDF on Facebook (anywhere on Facebook)
So, we have learned how to upload pdf to Facebook 2021 directly. But it is only limited to Facebook groups and business pages. You can not post any pdf content or text on your timeline. But what you can do is post a photo or JPEG file and that is how we are going to post a PDF on Facebook.
For this, we are going to need Adobe Acrobat Pro app or Adobe Acrobat DC (standard version).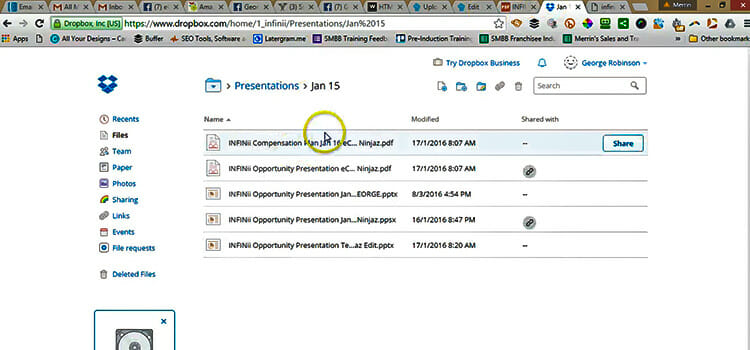 Step 1: Open your PDF file with Adobe Acrobat pro.
Step 2: From the top-left corner go to File.
Step 3: Then go to Export.
Step 4: A pop-up window will appear and from the bottom of that window set the file format as JPEG.
Step 5: Then save it on your computer. Your computer will save it as JPEG. If it has multiple pages then you can split them into single pages.
Step 6: Now open any web browser go to Facebook and post your recently saved image files like JPEGs, gif in a similar way you post your photos on Facebook.
That is how you can indirectly post a PDF file or text file anywhere on Facebook. And now you know how to post a pdf file on Facebook. These are the easiest steps you can follow during posting pdf to Facebook.
Conclusion
Posting a PDF format file on Facebook or Facebook profile is not easy. But with this method, you can post a PDF file anywhere on Facebook. By this, you can convert a text, word doc, or image format file to pdf and post it on Facebook or any group page with a public link. There are many online websites where that promise to upload PDFs on Facebook directly. Do not go there to post your PDF on Facebook because most of them are Phishing websites designed to steal away your credentials. Now we hope that you know all about how to post pdf on Facebook.