5 Main Steps: How to Create a Modern YouTube Video?
YouTube is the biggest online video-sharing platform in the world. Billions of people watch videos on this platform daily. So it's no surprise that entrepreneurs and business owners strive to promote their products and services on YouTube. Are you one of them? Or are you just a person who wants to try their hand at vlogging? Whatever the case, you've done the right thing when you've decided to find out how to make a modern YouTube video. This post will help you determine what to start with and what the main steps on your way to creating a successful video are.
What Do You Need to Create a Great YouTube Video?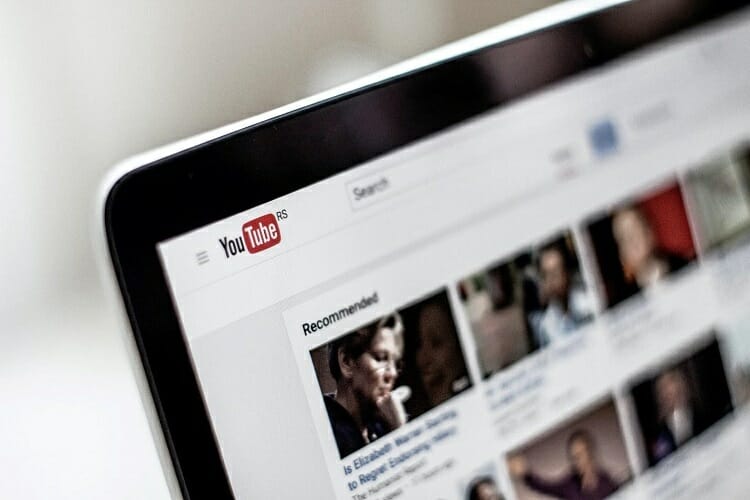 The two things that predetermine the success of your video on YouTube are its content and its quality. While the first involves the author's creativity in choosing the topic, the style of the video, the oratory skills, and the clarity of presenting the information, the second one is more about the tools you use while shooting the video. By saying tools, we mean not only the camera or the microphone but also the quality of the video editing software you use. Even videos shot on your smartphone camera can look and sound great if you use a good program for editing your footage. Now, let's dive into some detail on how to create a modern video for YouTube.
Step 1. Understand What You Need to Do and Why
The creation of any video starts not in front of a camera but in your mind. You have to give yourself answers to several questions:
Why do I need to post videos on YouTube? This is one of the simplest ones. YouTube is a huge free online platform where billions of viewers can become your potential customers after watching your videos. Besides, you are not limited in the number of videos you can post nor in the possibility of promoting your brand free of charge.
What kind of videos do I want to create? The choice here is quite big. Depending on your goal/type of the business you'd like to promote via YouTube, you may create short commercials or a bit lengthier video series, or tutorials, or product reviews, etc.
Who is my target audience? The theme and the design of your video and YouTube channel will generally depend on who they are aimed for. If you sell toys, then your audience is kids. They have trouble keeping their attention long, so your videos have to be short, bright, emotional, funny, and engaging. If your target audience is men in their 30s-40s, then your conception should definitely be different. By knowing your audience, you'll be able to give them what they want.
What videos do my competitors make? Learn the videos of your competitors carefully. Why do you need this? It's all simple – watch their mistakes to avoid yours when creating videos. Besides, you can look up some good ideas for yourself.
Step 2. Write a Script. Think About the Details
Although the creation of winning videos might seem a piece of cake, it is not. To make the final product look great, you have to create an SEO-friendly title so that your video will pop up on as many search results as possible. A detailed scenario for a video is also important. Even a 30-second commercial needs a script. You can make it look like a step-by-step plan of what you need to say or create a detailed scenario with every word you want to say. Whichever to choose is up to you. But don't forget that you should speak, not read. 
The main rule for any modern YouTube video is that it must be short and engaging. It should keep your audience all ears from the first second to the last one. Otherwise, you risk being turned off before you say the main thing.  
Step 3. Choose Where and How to Shoot a Video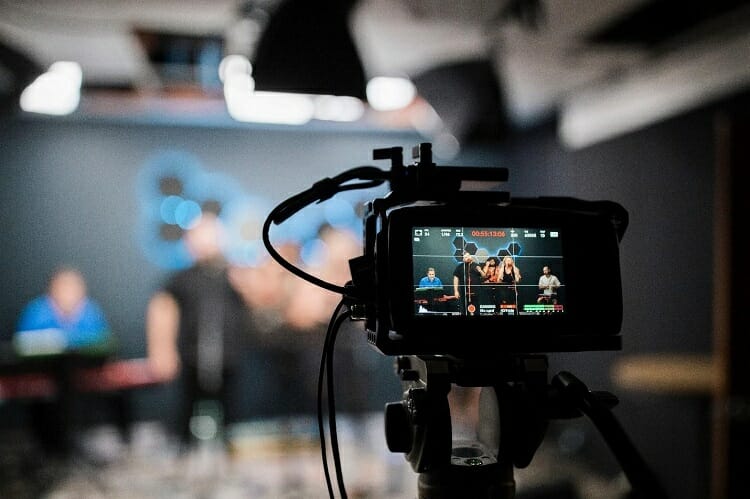 Depending on the type of video you've chosen for your YouTube channel, you can either create videos using templates available on Animoto or shoot them yourself. If you opt for the latter, you need to pick out the location that will best suit the theme of your video and will work beneficially for your brand promotion.
The next point to consider is the camera you are going to shoot with. If you have a big budget, the best option is to get a DSLR camera, which will let your videos look cinematic. But if you lack the funds for expensive equipment, don't worry. Your smartphone camera can work perfectly. In fact, most YouTube videos are made using smartphones, so you won't be an exception. The only thing you have to take care of is that your video is stable, so use a tripod to avoid shakiness. 
A tip for those who want to get a better video quality when watching YouTube on their PCs: change the refresh rate of your monitor to make videos go smoother and sharper. You can learn how to do it here.
The other crucial aspect of video quality is sound. Choose a quality microphone to comment on while shooting a video. Of course, you can overlay the sound on the picture using some quality video editing software, like Magisto, but you'll still need a mic.
Step 4. Shoot a Video
This is probably one of the most exciting parts of a deal. You may think that a video is shot in one piece, but this is actually not true. You should split your scenario into sections and shoot each of them separately. For example, first, you make an intro; then, an outro, and only after that, you shoot the main part of your video. You may need several takes of the same piece to make sure it looks exactly as you want. Check if you've shot all the elements of the video not to miss anything. Your script will help you keep track of what is ready and what you have missed.
Step 5. Video Editing Process
If your budget is limited, and you can't afford a professional editor, you can edit a video yourself, using one of the countless video editors. Depending on which you choose, you can either edit your video online or do it on your PC by downloading the needed software, like VSDC. The programs for editing videos give you many opportunities to improve your video quality. You can:
apply filters and special effects;
add voiceover;
synchronize the video to the sound volume and other audio parameters;
stabilize shaky footage;
add music;
cut and trim your video pieces to create a perfect result.
As you are done with that, preview the full video to make final corrections before uploading it to your YouTube channel.
Summing Up
Creating a video for YouTube is not easy and is time-consuming. You need to put an effort to get the video that will attract new leads and retain the audience with you. But, as practice shows, the benefits outweigh the cost, so good luck!
Subscribe

to our newsletter

& plug into

the world of technology