You may be a school or college student or a graduate. From student to businessman, all of us watch online videos on different topics such as movie trailers, music videos, tutorials. Youtube is the first choice for streaming videos online. But youtube doesn't support downloading videos. Though you can find plenty of options out there to download videos from youtube. But downloading 4k videos and playlists are not that common.
To let you access your favorite 4k or 8K videos and playlists offline, 4k video downloader software will be a great and easy choice for you as it is free software. Just follow the rest of the article to know how you can download 4k videos and playlists (up to 8K) from youtube and enjoy them offline using this awesome free 4k video downloader software.
Download 4K Videos Using 4K Video Downloader
We will discuss methods to download singles as well as full playlists. You can use the free version and get the full juice out of it, we suggest paying a little money.
How to Download YouTube Videos and Playlist up to 8K
Step 1: Download and install the 4k video downloader software. The software is available for Windows, Linux, macOS, and Android as well.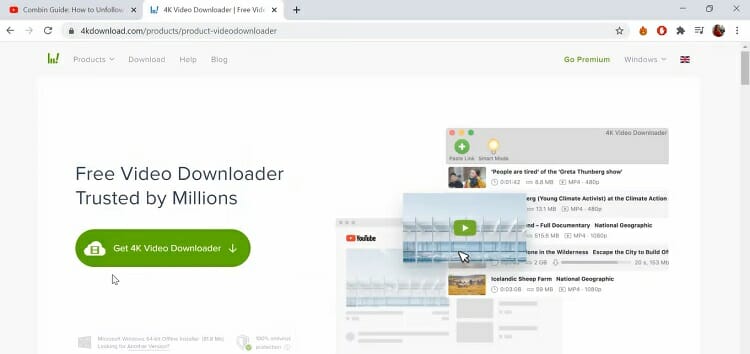 Step 2: Launch the installed software.
Step 3: Now go to Youtube from the browser you use. Search for your desired video or Playlist. After opening the video playback page, copy the link of the video or the playlist by just pressing ctrl+c together on the keyboard.
Single Video: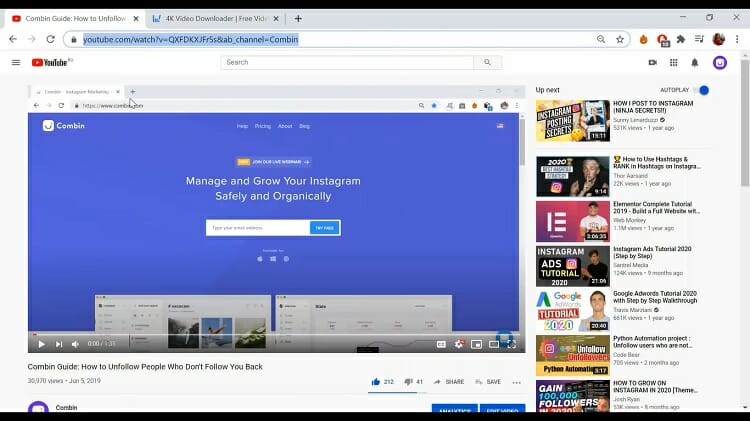 Playlist: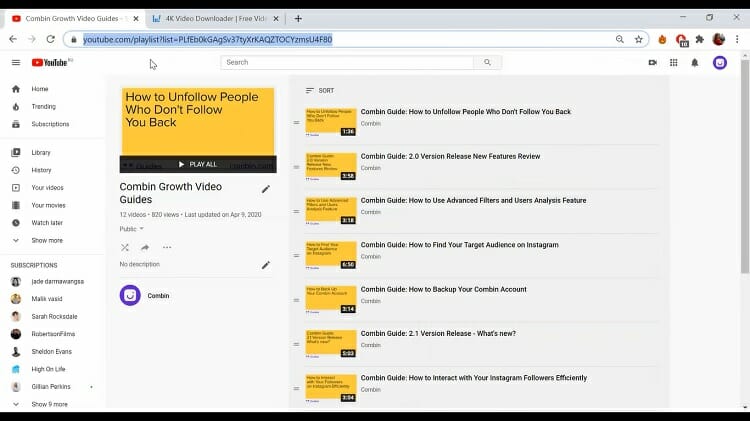 Step 4: Press the button named "Paste Link" on the software. Now, paste the copied link by pressing ctrl+v on the keyboard.
Single Video: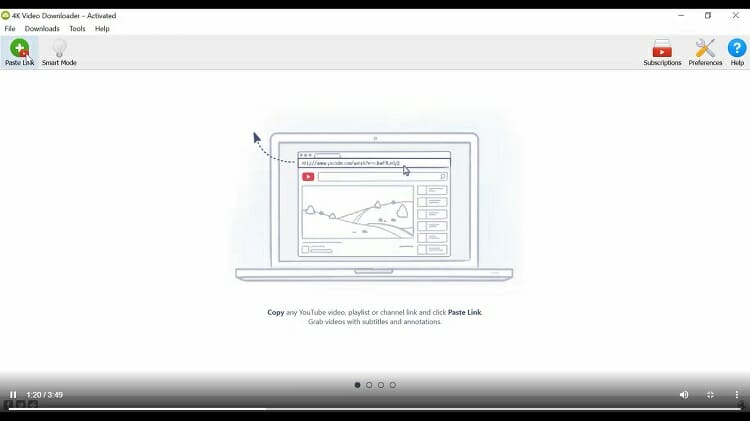 Playlist: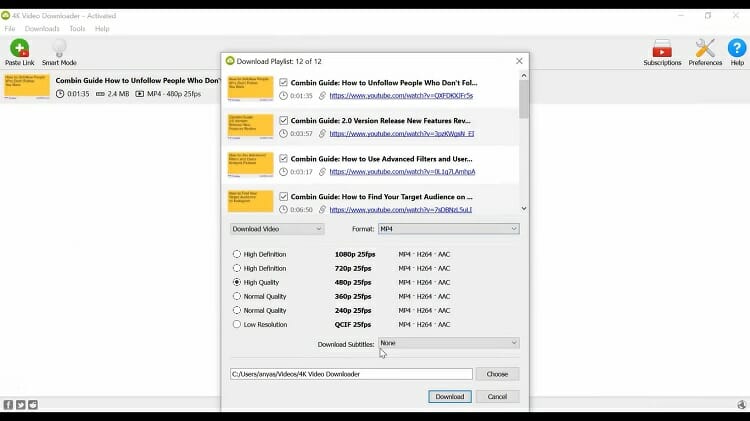 Step 5: Now select the desired video quality from the available options. Now press the "Download" button(for single video) or the "Download Playlist" button(for playlist). Now just sit there and wait for the downloads to be finished.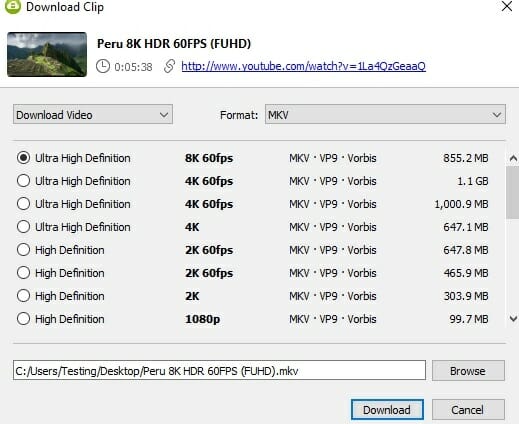 Most Interesting and Important Features 
Though downloading videos and playlists from youtube in 4k resolution are awesome, it features a lot more interesting features that should be mentioned.
Download different Playlists: You can download other playlists from Youtube such as YouTube Mix, Liked videos, Watch Later,  and private YouTube playlists. Whole YouTube channels can be downloaded automatically which we find very useful.
Download Subtitles: Subtitles and annotations can be downloaded and extracted in SRT format. Over 50 languages are available there. You can save the full playlists' subtitles which is very useful.
Download from Popular Sites Except for Youtube: Not only youtube videos but also the audios and videos from the most popular sites like Facebook, Instagram, Tiktok, Tumblr, Likee, Soundcloud, Flickr, etc can be downloaded. This is one of the most important and interesting features because you won't have to worry to download an audio or video from sites besides Youtube.
Download Private Youtube Videos: You may have seen that there are many private video contents on Youtube which cannot be seen or downloaded without signing in. Those contents will be available offline for you because those can also be downloaded using this 4K video downloader free software.
3D and 360° Videos Download: You can download interesting 3D videos in various common video formats like mp4, Flv, Mkv, Avi, etc. If you are fond of using VR boxes, then you will be happy to know that you can download a lot of 360° videos from youtube and enjoy the awesome VR experience.
Proxy Setup: If your Internet Service Provider (ISP) sets restrictions and you face a firewall problem set by your school or office wi-fi, then this feature will surely amaze you. It lets you set up an in-app proxy for letting you access and download videos from Youtube and other sites.
After reading the full content, now we hope that you won't face any problem downloading and accessing your favorite 4K videos and playlists offline from Youtube as well as most popular sites like Facebook, Instagram, Tiktok, etc using this awesome and fully free 4K video downloader software.