Ever since the beginning of YouTube, people have been searching ways to download YouTube videos for free. And even though the YouTube app in your phone allows you to download videos to watch for later, you don't actually get the file.
So, if you were wondering how to download YouTube to mp4 for free, you've come to the right place. here in this article, we'll explain how to download YouTube videos for free in mp4 or any other popular video format.
As a quick answer, you can use web-based YouTube downloaders to download YouTube videos.
Downloading YouTube Videos in MP4
Downloading YouTube videos using web-based downloaders is easy and more convenient for most users. because you don't need to install any separate applications. So, there are no added risks of installing any malicious application by accident.
Use Savefrom.net
Savefrom is one of the most popular internet-based services that people use to download YouTube videos in mp4 or any other video format. Using savefrom is easy and straightforward. You just need to copy any youtube link, it can be the URL from the address bar of your browser or any embedded video link.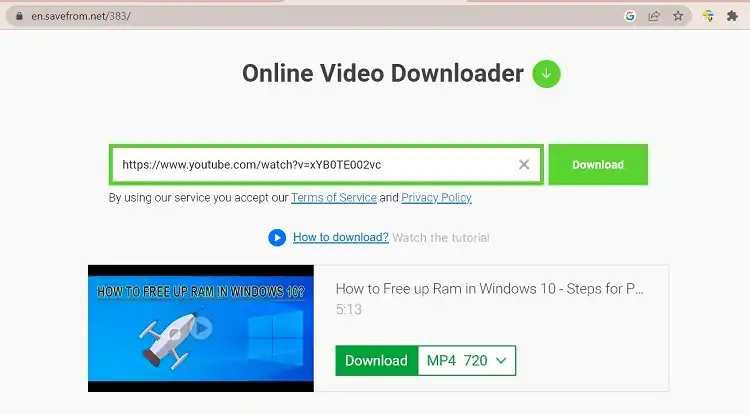 Then paste it on the address bar at the center and wait a few seconds. You'll see a preview to allow you to see if you have copied the correct link. Now click on the Download button. The default format is mp4, so you don't need to change anything either.
Use oDownloader
oDownloader is another wonderful tool that uses web-based converter to save your favorite YouTube video in mp4 format. Using it is no different from using savefrom. Just go to their official website and paste your video link on the address bar in the middle.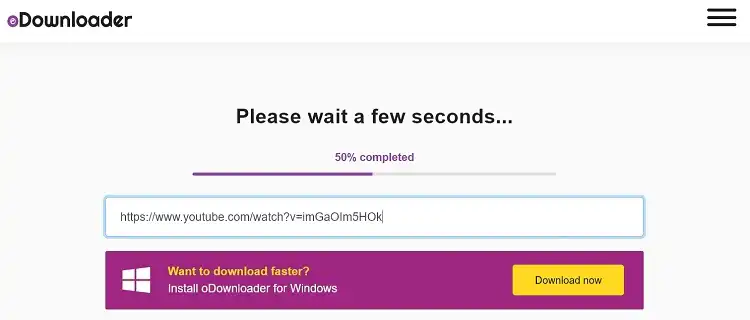 You'll be asked to wait for a few seconds. Then a download button will appear. just press it to start downloading the video in mp4 format.
Pro Tip:  By default, any video will download into the download folder, both in Windows computer and smartphones. To change the default download location, follow this guide here.
Frequently Asked Questions and Answers
How do I convert YouTube videos to MP4 on my phone?
Follow one of the download instructions that are mentioned above. You can also download any free video converter app from the Play Store to convert previously saved videos to mp4.
What app can I use to download videos from YouTube?
For app-based solutions, you can use InsTube, SnapTube, TubeMate, etc to download videos from YouTube.
Final Thoughts
Downloading YouTube videos remains free to this day. However, using a video is subject to the original author and YouTube's terms and conditions and permissions. So, respect the original creator and never use any video for commercial purposes.
For easier download, we recommend using web-based services like the oDownloader and savefrom. However, if you are someone who downloads YouTube videos regularly, you should opt for an app-based solution. Either way, you won't be disappointed. Thanks for reading.