If you are looking for a good monitor for your gaming or work purposes, MSI monitors are undoubtedly one of the best choices to go for. They not only provide some of the best monitors with top-notch picture quality with great gaming-centric features but are affordable too. The only thing to complain about them is that they are not that known as monitor manufacturers and thus have limited retail in stores. 
In this article, we shall see whether MSI monitor is a good choice or not and if are there other better options.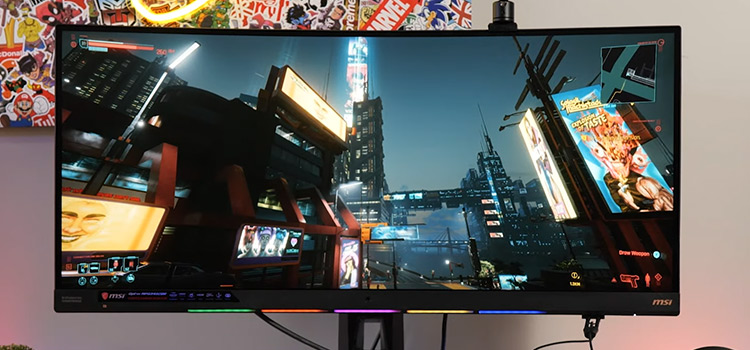 What Makes MSI Monitors Good?
MSI is a well-known brand in the world of gaming monitors, offering a range of high-performance products to meet the needs of gamers. The company has been in business for more than two decades, and its products have been highly rated by reviewers and gamers alike.
High-End Features
The monitors are designed with the latest technologies, offering gamers are tech enthusiasts the best experience possible. The monitors offer a range of features, such as high refresh rates, wide viewing angles, and low input lag, to name a few. The brand also offers a variety of sizes, ranging from smaller models to large, curved displays. This makes it easy to find the perfect monitor for any gaming setup.
Value for Money
Also, MSI offers great value for money. They are available at a range of price points, from budget models to high-end displays. This means that you can find a monitor that fits your budget, without compromising on performance.
Great Connectivity
In addition to the wide range of features and sizes, MSI monitors also come with a variety of ports. This makes it easy to connect a range of devices, such as gaming consoles, laptops, and external storage. This makes it easy to expand your setup without investing in additional hardware.
Overall, MSI is a great choice for office employees looking for a reliable, high-performance monitor. If you're looking for a great monitor for gaming or overall experience, MSI should be on your list of options.
MSI vs Other Popular Monitor Brands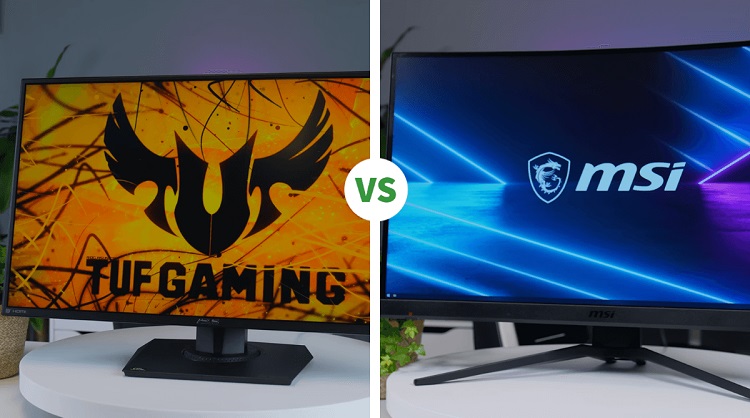 When choosing a monitor, the two leading brands to consider are Asus and MSI. Both companies produce renowned products, but which is better for your needs?
MSI vs Asus Monitors
Asus monitors are widely popular for their excellent picture quality. Their IPS and VA panels deliver vivid colors and crisp images. They also have a wide range of sizes and screen resolutions, from small 1080p displays to large 4K screens. Also, Asus monitors have a good range of features, such as built-in speakers, USB ports, and ergonomic stands. They also have a wide selection of gaming-focused monitors, with higher refresh rates and adaptive sync capabilities.
MSI monitors are also popular for their quality. Their VA panels offer excellent contrast, making them great for watching movies and playing games. They also come with a range of features, such as excellent image quality, USB ports, and adjustable stands. MSI's gaming monitors have fast refresh rates and adaptive sync support.
If you're looking for good image quality and a wide selection of features, Asus may be the better option. However, if you're focused on gaming, MSI's higher refresh rates and adaptive sync capabilities may be more suitable.
MSI vs Samsung Monitors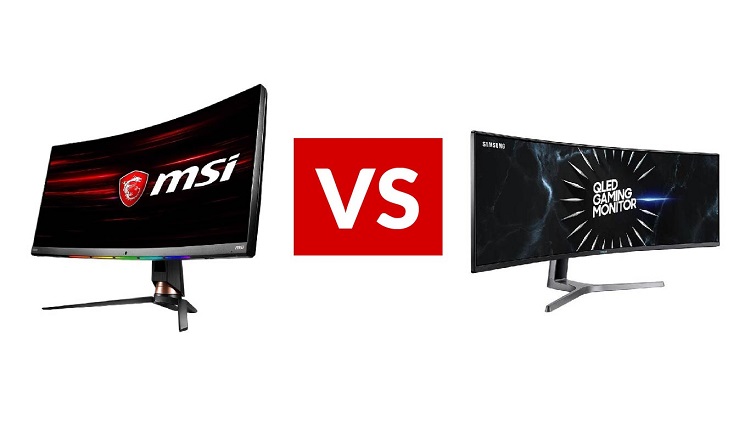 MSI is known for having higher-end models with better image quality and color accuracy. Samsung, on the other hand, is more affordable and offers a wider range of sizes and features.
When it comes to image quality, MSI offers more accurate color reproduction, higher peak brightness levels, and better contrast ratios. The company also has a larger selection of gaming monitors, which often come with higher refresh rates and other features that gamers look for.
When comparing features, Samsung offers a wide range of options. Many Samsung monitors feature a curved display, which can make it easier to see content on the entire screen. Samsung also offers a wide range of sizes, from 24-inch monitors to ultra-wide 49-inch models.
Which Monitor Should You Buy?
When it comes to buying a monitor, many brands on the market can make the process of choosing the right one a bit daunting. With so many options, it can be hard to decide which monitor brand is the best for you. 
When it comes to finding the best monitor brand, there are a few factors that should be considered. First, it's important to think about the features you want in a monitor, such as resolution, size, and refresh rate. Additionally, you'll want to research the brand's customer service and warranties, as these are important factors in making sure you get the most out of your purchase. 
For those looking for a reliable and well-known monitor brand, LG and MSI are two of the top options. MSI monitors come in a variety of sizes and have a great resolution, making them perfect for gaming and other activities. Meanwhile, LG's monitors are known for their high quality and reliability, with a wide selection of sizes, resolutions, and refresh rates. 
For those who are on a budget, Dell and Samsung are two of the best brands to consider. Both brands offer monitors with great features and at reasonable prices. Dell's monitors offer great colors, durability, and smooth performance, while Samsung's monitors are known for their slim designs and energy-saving technology. 
Ultimately, the best monitor brand for you will depend on your individual needs and budget. Before you make a purchase, it's important to do your research and read customer reviews to make sure you're getting the best value for your money.
Conclusion
MSI monitors are renowned for their premium screens, sturdy construction, and outstanding gaming quality. Pick the MSI model if you're seeking a gaming panel that will set you apart from the competition.
There are many different sizes, resolutions, and pricing points for these displays. For every demand and price range, an MSI monitor is available. Thanks for reading.