Are you stuck daydreaming about your genius idea for a virtual game? You want to start building it, but all you can do right now is draw. Indeed, establishing a game is difficult and time-consuming but will you finally create it if you know some tools will do the work for you? So, stop drawing now, because here are the Best Game Engine for Mobile games that will surely make your dreams come true with Asomobile and aso tools.
1. Unity
You might have already seen this mobile development engine called Unity. That's for sure because Unity is used in creating our all-time favourite games, including Pokemon Go, Angry Birds 2 and Lara Croft Go. Unity is a tremendous cross-platform that Unity Technologies launched. It is excellent for game development because it helps you create your dream game by creating 2D and 3D from its great features.
2. Unreal Engine
Unreal Engine is one of the best developers for beginners, mainly because you won't need programming skills at all. The intelligent features of Unreal Engine allow you to alter and modify the application or game you want to create, even without complicated codes. What's more interesting is that the quality is still supreme even though you didn't exert much effort in modifying the game. You will be impressed with the 3D graphics of Unreal Engine, which has been used in popular games such as Heart Attack, and ABC Augmented Reality.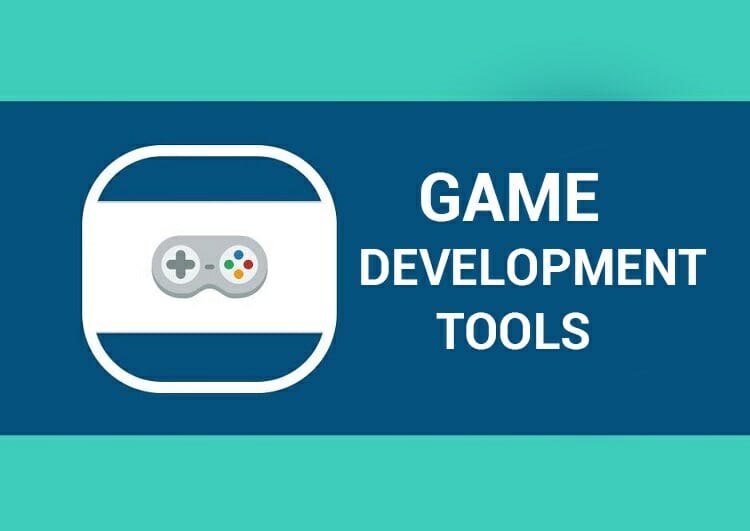 3. Solar 2D
Solar 2D is also a tremendous cross-platform that is called Corona SDK initially. This platform is one of the best mobile game engines because it is very user-friendly. As stated it belongs to the best game engines for mobile games. It does not require expertise in coding because it uses Lua Scripting Language. You won't be disappointed in the goodness of quality that Solar 2D can offer. It has detailed documentation that has an effect that allows you to see an ethereal simulation. Aside from that, it supports many platforms such as iOS, Android, Windows, Linux, HTML 5, and many more. With Solar 2D, you will have a fun experience in building the game.
4. Buildbox
If you want to build your dream game in a short time, Buildbox is what you're looking for. Why? Because aside from Buildbox being one of the best mobile game engines you won't have to get through the hassle of coding and selecting, and importing images. It has a vast built-in selection of features which is why you can create your own three-dimensional and two-dimensional games with ease. Furthermore, you can even update and edit your game at lightning speed when you have a change of mind. It only supports iOS but is pretty worth it to try.
5. SpriteKit
SpriteKit has been making considerable noise in game development because it is free to use for anyone. SpriteKit is an Apple best game engine for mobile games where you can create awesome two-dimensional projects. Furthermore, it supports Objective C-language and swift, which means you can modify and render 2D games in extreme quality. Though this tool is exclusive for Apple only, you can still create games that iOS users can enjoy or promote to Asomobile so they can introduce your games to everyone with their aso tools.
6. Construct 3
This HTML5 platform is a great deal when you plan to build a 2D game all along. It is amicable when it comes to constructing a game because it has a support system that can help you code and develop your game. Construct 3 has a remarkable multiplatform feature that means you can export your game easily to be applicable on other devices such as Android, iOS, Windows phone, and other platforms. A Fun Fact about Construct 3 was used in developing games like Airscape, Cosmochoria, and the Fall of Gravity.
7. AppGameKit
Beginners to experts are all welcome in AppGameKit – one of the best mobile game engines. You will surely like the solutions offered by this platform with its easy and quick-to-use features. This is also cross-platform, so you can be sure that your dream game will be viewed by different Android, iOS, and Windows devices. AppGameKit is always in demand for the way it modifies games just like how Aso tools do in promoting applications.
8. Fusion 2.5
Fusion 2.5 is a gaming development platform that specializes in event-based games. The interface it offers is straightforward to learn and use, so you won't have to worry about being a beginner. With the library compiled with available graphics, you will be able to create a static, dynamic and high-quality version of your dream game. It can be used for both 2D and 3D games, which is why it produced Bit Odyssey, Quaddle and DISTRAINT.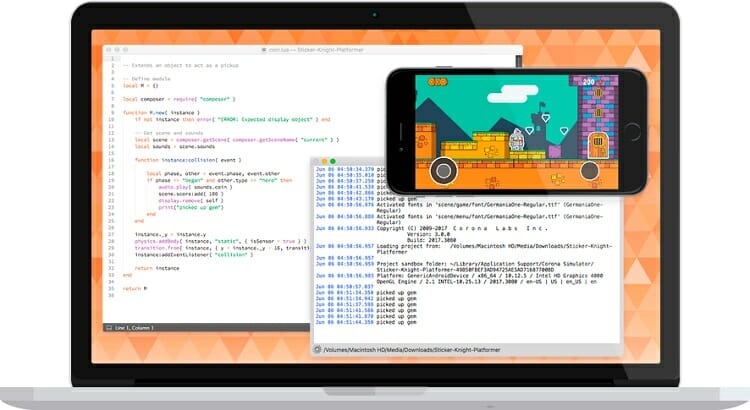 9. Game Maker Studio 2
Game Maker Studio 2 was launched by a famous studio Yoyo Games. And you can say that they made a genius comeback with the remarkable drop and drag features considering how hard it is to modify usually. Furthermore, it is an essential language to learn. Many developers use Game Maker Studio 2 because it is budget-friendly though it can make your dream game come true in no time. It supports almost ten platforms, including iOS and Android.
10. Titanium
With JavaScript, Titanium – the application development platform enables you to construct your game on different devices, even on mobile. Titanium was smartly created by a known company Appcelerator and has been thanked by many moderators for its efficient modules. You can ensure less writing time by writing fewer codes.
11. Haxe 4
Haxe is another way to establish a renowned game because it is a programming language tool similar to JavaScript, Python, Java, PHP, Lua and other languages. Furthermore, it has different library frameworks where you can choose to develop your dream game.
12. Cocos2d-x
This two-dimensional fantastic development tool is released by none other than Facebook itself. Your jaw will drop knowing that this tool can create small-sized but high-quality games. For 1.5MB, less than the size of a selfie, you can have your dream games come to life. Then, promote it to Asomobile afterwards.
13. Amazon Lumberyard
Made by Amazon, this development tool allows you to make your game with its cross-platform feature. It has an excellent twitch integration that you will surely love.
14. Godot
If you want many tools in your development platform, Godot is the one you're looking for. It is the best game engine for mobile games that provides you with too many means you didn't know existed. Get ready to explore the fun and improvise your dream game with Godot.
15. CRYENGINE
More than powerful, CREYENGINE is one of the best gaming development platforms offering the best visuals. With its set of animations and audios, you can create an easy to manage game, especially because this tool comes hand in supporting developers.
Promote Your Game
After choosing your platform and creating your dream games, you can now promote your contest to Asomobile – your promotion partner, giving you tools that are useful in advertising your game and introducing it to other platforms as well.