Right now, most of the newly released top-notch motherboards support 64GB RAM. And if you are up for spending some extra bucks, you might even get your hands on motherboards that support up to 128GB RAM. For example, MSI MEG Z490 Godlike and GIGABYTE Z490 Gaming X, and many more.
You might find it overkill right now. But considering the future, and the way technology is evolving, these might become reasonable to some regular users too. To know more about this topic, keep following us.
Motherboards That Support 64GB RAM – Maximum RAM Support
Motherboards are considered to be the backbone of the computer which ensures that the other component is running at their full potential with excellent efficiency. And if you want to overclock your CPU to get the maximum performance while gaming, the motherboard is the best place for your investment.
Besides, to ensure that your PC would remain powerful enough to run the games and software in the upcoming years, you will have to make sure that your motherboard is up to the mark. 
Now that the developers are focusing on making the games more realistic, and adding more details than ever, high-performance RAM has become a must. And it is more than okay to be excited about the CPU and the GPU, but do not underestimate the motherboard at all. 
On the contrary, sometimes people spend way too much to buy the flagship motherboards. And that might not be an economical decision. As you can just save a few hundred bucks and still have the same performance.
Now while you are at the tech shop to build your new PC, ask yourself some questions. How future-proof do you want your PC to be? Will you play any games that might require overclocking your CPU? What is the PCIe version and how much will you be able to extend your RAM?
And you might have to spend a little extra if the answers are a little aggressive. Anyway, along with other key factors, RAM is the common choice when someone starts upgrading their PC. Because it is a more economical option to enhance your gaming experience.
Although there used to be no strict limitation on how much RAM your motherboard can handle in theory. But usually, the 2007 versions of the motherboards could go up to 16GB of RAM probably. 
But now that the technology has evolved, some of the most valued motherboard supports 128GB of RAM. Though you will not find any single 128GB or 64GB RAM in the market. But two or four 32GB RAM sticks will do the trick. 
Because you are going to have 64 RAM in your newly built PC, the other components like the CPU, GPU, and motherboard should be top-notch as well. So to help you to find the best motherboard that supports 64GB of RAM or more, we have made a list containing our top picks. Let's have a look!
Asus ROG Maximus XIII Hero
This motherboard is not something that the budget buyer can afford. But considering the performance and other advantages you are having with this particular motherboard, the extra bucks are worth spending. It comes with the latest Wi-Fi 6E, PCIe 4.0 version, and four M.2 NVME SSD slots. 
And if you are concerned about the ports, there are plenty of USB ports for your externals along with 2 thunderbolts 4. Whether you want to overclock your PC or enhance it with RGB lighting, Asus ROG Maximus XIII Hero can be your ideal choice.
MSI MEG Z490 Godlike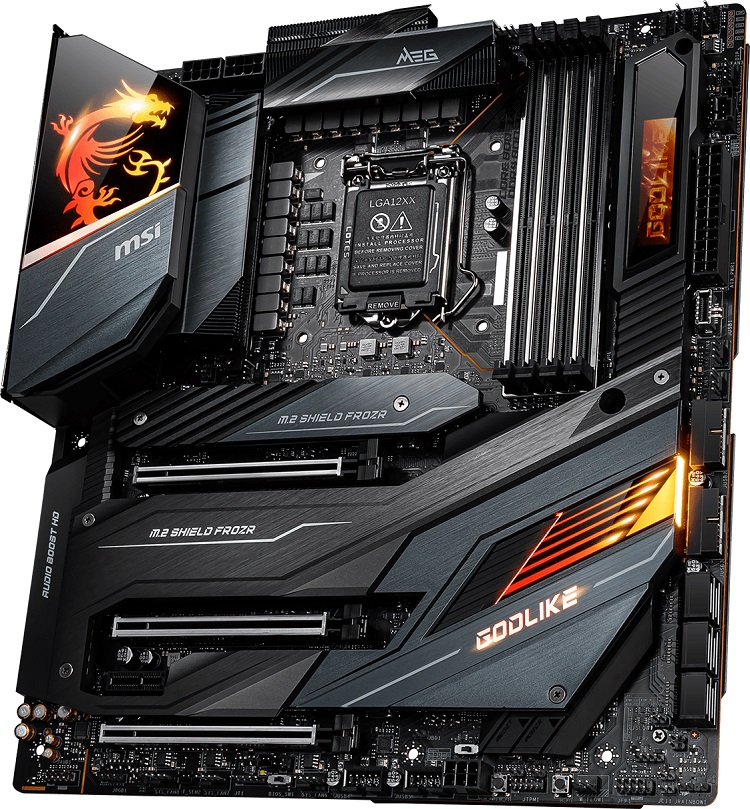 With MSI MEG Z490 Godlike, you do not have to worry about performance for up to 10 years. And that is why investing in such a pricey motherboard will remain profitable for you. All the advanced features like multi-GPU support with three-way AMD CrossFire Technology, two way Nvidia SLI Technology come with it.
Other than that, overclocking is not an issue, if you have this motherboard installed. Besides, you get to install four 32GB RAM in its 4 DIMM sockets, making it expandable to 128GB.
GIGABYTE Z490 Gaming X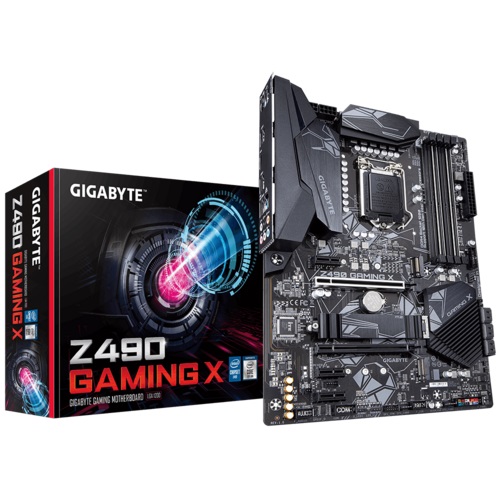 Just like the previous one, this one also supports RAM up to 128GB with 4 DIMM sockets. As a mid-range motherboard, GIGABYTE Z490 Gaming X comes with three PCIe 3.0 M.2 slots along with 6 SATA ports. 
Although this one might not be able to compete with the two other motherboards mentioned here before. But considering the price difference, this motherboard by Gigabyte might be a great option for you.
ASRock X570 Phantom Gaming X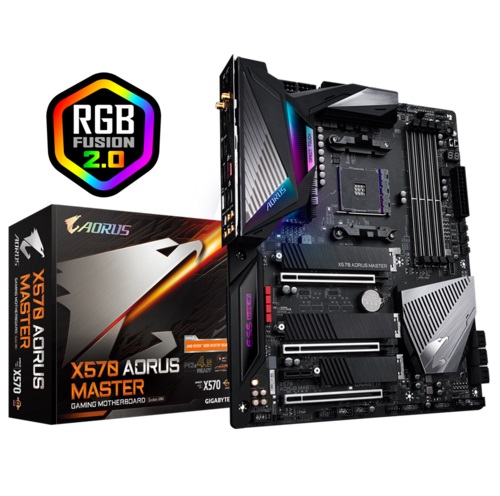 If you are looking for a particular motherboard that supports 64GB RAM and at the same time, contains all the essential features to enhance your gaming experience, this ASRock X570 Phantom Gaming X might be the one for you.
This particular gaming motherboard supports up to 128GB RAM with its 4 DIMM sockets. Besides, it offers Wi-Fi 6, 1 Hyper M.2 (PCIe Gen4 x4), 2 Hyper M.2 (PCIe Gen4 x4 & SATA3), and 8 SATA3 which should help you to meet all your requirements.
Gigabyte Aorus X570 Master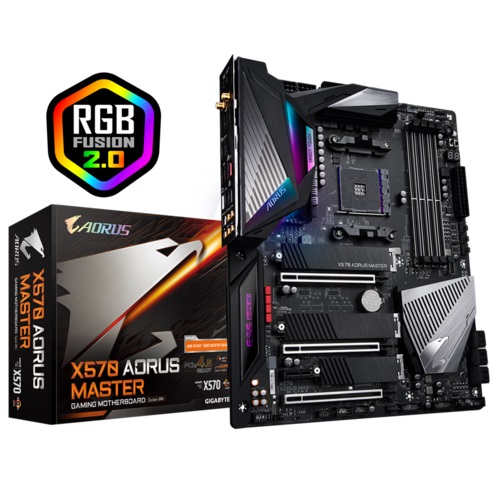 You are going to get up to 128GB RAM support in this particular motherboard as well. Not only that, you can expect any advantages and features with this motherboard that the top-notch ones offer. To future-proof your gaming PC, you can stick with this motherboard without a second thought.
With Pre-installed I/O Shield, Wi-Fi 6, and overclocking advantage, Aorus X570 Master is a perfect choice for any gamer. However, the price of this motherboard is comparatively more reasonable than its other competitors.
Does any Motherboard Support 64GB RAM?
Now that the technology has evolved so much, technically all the recently released motherboards support 64GB RAM. But you might have to consider other factors like CPU and GPU performance as well. Because if your PC has 64GB RAM, it is because you have high ambitions about the performance.
So to run such a high-end PC, the motherboard should be powerful enough as well. As a result, going with the most valued motherboards right now would be a more reasonable choice for you. In that case, MSI MEG Z490 Godlike or GIGABYTE Z490 Gaming X might just serve your purpose.
Can you have 64GB of RAM?
There is no single 64GB RAM stick on the market right now. So you may have to get two 32GB RAM or four 16 RAM to meet your requirement.
Frequently Asked Questions
What Motherboard can Hold the Most RAM?
Right now, for general gaming and high-end graphics designing purposes, 64GB RAM is more than enough. But designers and manufacturers like ASUS, Gigabyte, or MSI are producing motherboards with up to 128GB RAM capacity to keep their motherboards futureproof.
Is 64GB RAM too much?
If you want to build a PC for general purposes, light gaming, and basic day-to-day activity, then 64GB RAM is overkill. But there are now games and graphic designing software that are too heavy for 32GB RAM. So considering these, you might need 64GB RAM.
Can RAM be too fast for a motherboard?
If the RAM exceeds the motherboard's capacity, then the RAM will still run without any issues, but at the highest bus speed that the motherboard can handle. For example, if you have 2400MHz RAM, but the motherboard supports only 2133MHz, then it will only work at up to 2133MHz.
Conclusion
32GB RAM is more than enough for any regular user. But if you have some special requirements, then 64GB will not be considered overkill. And now that you know about the motherboards that support 64GB RAM, the decision-making task should become easier for you.