Smartwatches in the Cycling World (Exercise Smartly)
In the era of new technologies, humans have been enabled to make even the smallest wishes possible with just one to two clicks. We can book tickets online or voice control what our phone does. Of course, the sport was not missing out on that either. From digital jogging devices to gadgets that tell you how many calories you need to burn.
The question now is whether something as small as a wristwatch can help us with sports? For example, can we use smartwatches for cycling? The answer is YES. So small but so smart, it can make your cycling experience a million times better. Depending on the brand you choose, you get a variety of benefits that could not have been imagined until the beginning of this century. There are many variations, in price, color, shape, but you can always find something for everyone's taste and wallet. Imagine owning a mini-computer in your hand that shows you the route and the distance you traveled. That's exactly what a smartwatch can give you.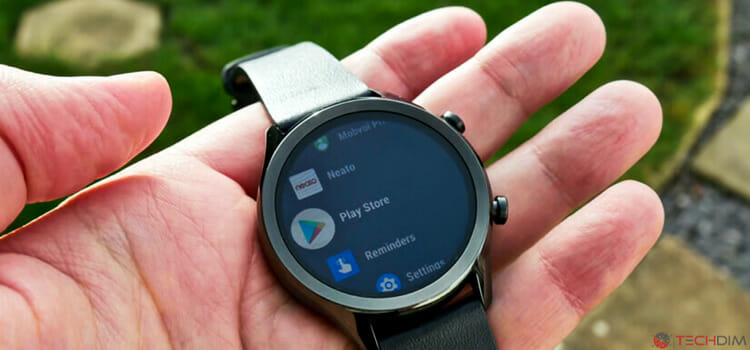 Importance of Smartwatches in the Cycling World
Imagine a situation, you have not been cycling for a while, the routes have changed and you, of course, want to try them. You cycle for some time and suddenly, the path you are going is totally new and unknown to you. What now? Your smartwatch can help you! Just quickly turn on your GPS location and in a matter of seconds, you are no longer lost. Or you are on a very difficult route and expect a very important phone call, but right now you can not stop picking up your phone. If you have a smartwatch, the problem is solved by pressing a button and your call is approved.
Of course, a smartwatch can measure your heart rate, the speed you are going, and perhaps ironically, it can also show you what time is it. But this can all be done by the few applications on a smartphone, right? So why you should choose a smartwatch as the best solution?
Primarily, it is more convenient to handle while cycling, you don't have to hold it with your hand, its belt will do it for you. If you have an upcoming call or a new message, you can easily reply with Siri or Google Assistant via voice control. Also, you can listen to music, connecting your headphones to the smartwatch, and playing your favorite playlist. Almost every smartwatch with or without cycling mode can promise you a day of constantly using GPS and maps. Your smartwatch battery will for sure last longer than your phone battery, and that is a huge plus.
So, what is the best watch for biking? Some of the leading brands in the smartwatch world are Apple, Samsung, and Garmin. Depending on whether you like modern design, practical use or a cost-effective price, these brands can offer you a lot. The price range can be huge, from $ 99 to $ 999, but you are the one who is choosing it at the end of the day. With a higher paying price, you will get better performances, long-lasting battery life, and many more options.
The tastes are different, but everyone agrees that the Garmin Fenix 5 is outstanding in its industry and it definitely can be called the best watch for biking. It is designed especially for cyclists with not one but 3 types of biking: bike, indoors biking, and MTB. It has everything that you would need while cycling: excellent heart rate, flawless GPS and it connects very easily to your smartphone. It is in the middle-class price range but considering all the benefits it gives, it's worth every dollar! But if you use Google Assistant by connecting the watch with your Android phone, then you have to ensure that the Goggle Assistant on the phone isn't stopped by any means.
One of the great advantages is that most smartwatches are waterproof, so you will not have to worry if you get caught by the weather or if you accidentally spill your favorite sport drink on it. Of course, you will get a professional look, because today, a smartwatch is not only a helping gadget but also a very nice fashion accessory. It can withstand extreme conditions, cold, high heat, and all that a cyclist should be prepared for.
If you decide to buy a smartwatch, pay attention to details and small performances: whether the material and belt length are right for you, do the side buttons interfere with your fist work, what is the visibility of the screen in poorly lit conditions, to have as much memory as you need and whatever you think might be a problem for you while cycling.
Conclusion
In conclusion, if you want to make cycling easier and more simple for yourself, to have all the maps and routes of the world stored on your wrist, with great GPS and fast internet access, then a smartwatch is definitely your ingenious solution for every day!
Subscribe

to our newsletter

& plug into

the world of technology