The error message "The disk does not have enough space to replace bad clusters" appears typically if you perform CHKDSK for operating a basic disk test in your Windows. 
A built-in software, CHKDSK stands for (Check Disk), is provided by Microsoft with Windows. This tool enables computer users to find and restore file types on the HDD. So several users have reported experiencing bad clusters as well as memory errors while using this software.
This CHKDSK error means that your HDD may have bad sectors, as well as that CHKDSK, can't replace them because there aren't any available good sectors. The HDD fails due to a large number of bad segments. 
This same bad clusters issue can cause on almost any Windows pc, along with Windows 7, Windows 8, or Windows 10, as well as Windows 11.
What Are the Reasons Behind the "Disk Does Not Have Enough Space to Replace Bad Clusters" Error?
CHKDSK's 'free' space is not just about the usual disk space. There is a little amount of additional unallocated disk space upon each computer's hard drive that can be utilized to replace faulty sectors.
On every provided hardware piece, every sector can be identified by its unique identifier (number). Toward the drive's end, there are only a few unnumbered sectors. When a component fails and needs to be replaced, those are then used.  
CHKDSK solves bad sectors by reducing the bad sector's number and allocating this to a sector that does not have a number. This error is often likely caused by the fact that there are more bad sectors on the disk than there are extra sectors available to replace them.
We searched into this specific issue by reviewing several user feedback as well as the repair techniques that people had used for solving the CHKDSK failure in the past. According to our research results, many other common situations could result in the display of this specific pop-up in CHKDSK:
A drive that has multiple failure sectors may be probably an indication that the drive is faulty. If CHKDSK or even a similar functionality can continuously identify newer bad sectors on your HDD (Hard Disk Drive), there is still a high possibility that your hard disk drive may become non – functional in the future. If such a specific situation applies to you, it is highly suggested that you create a backup as well as replace your hard drive.
As a result, hard drivers also shouldn't run out of additional sectors throughout their proposed lifetime (which is 5 years). Unless your device is considerably newer than your operating system, something else is probably causing a huge amount of bad sectors on the hard disk drive. Under this situation, we recommend that you build backups to prevent data loss.
[Fix]: The Disk Does Not Have Enough Space to Replace Bad Clusters
Method 1: Wait Until the Procedure is Completed. 
Don't end the CHKSKD or even interfere with the operation when you get this same "Disk does not have enough space to replace bad clusters" failure. The tool will keep repairing the drive, and because of that, there's a possibility the problem will be fixed by the end of this scan.
Remember that such an operation will take some time (particularly whenever your drive has such a huge amount of sectors for replacing), so plan on waiting 4+ hours. 
If the CHKDSK tool is unable to fix the bad sectors after the process has been completed, proceed to another procedure.  
Method 2: Perform Victoria for Regenerating Bad Clusters
In case, there is indeed a reliable separation technique that will allow the building of a partition setup in this way that perhaps the bad aspects would no longer be included in any partitions. 
There is still a range of paid software applications that will enable you to complete this, however, we will choose a Free option that will perform well too. Its name is Victoria, and it's also a free software program that would identify and repair bad sectors on the HDD as well as an external hard disk.
Restore Repair is indeed a program that can check the directories and start replacing corrupt as well as missing documents if the problem is only with your pc or even a MacBook. This solution is effective in the vast majority of cases where its problem is caused by corruption inside the device.
To make sure that Victoria.exe has administrative privileges, you have to right-click on this and select Run as administrator from the context menu. 
First and foremost, identify the HDD which is creating the "Disk does not have enough space to replace bad clusters" fault by choosing Standard. You will find it on the right side and afterward pick the drive again from the list on the left.
Step 1: We recommend that you install an older edition than 4.2, which can be found on various download sites.
Step 2: When the archive has been downloaded, open it with a file-extraction program such as WinZip as well as 7-Zip to extract its components into a convenient location.
Step 3: Navigate here to the Smart tab at the top and hit the get SMART option to start the process. Examine the Reallocated sector count once the report is completed.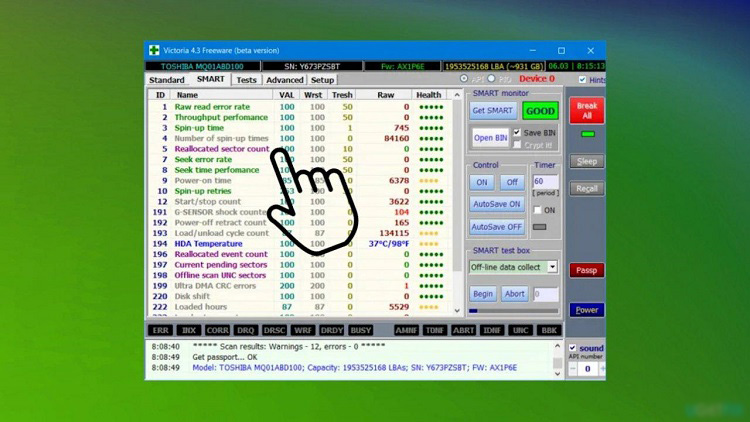 Step 4: As soon as the number exceeds 10, it is completely obvious that the fault may not be a false positive. 
Step 5: Find out your hard drive's status, if this is in a good state, you may be able to find a solution and proceed to use the HDD.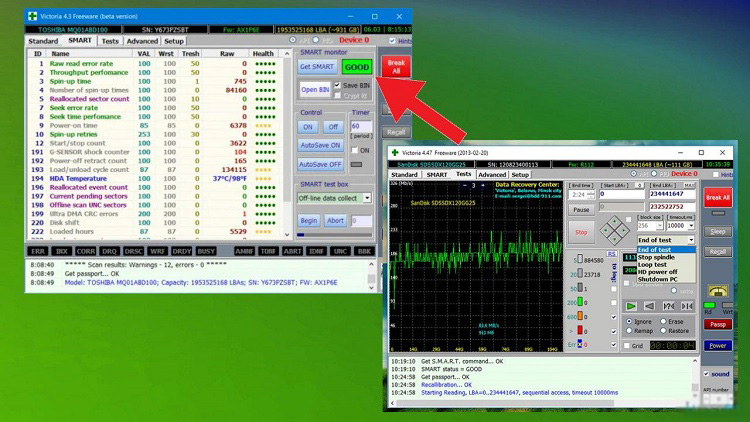 Step 6: Navigate to the Tests section of the menu. 
Step 7: To start scanning, hit on the Scan button. By default, its functionality is set up to scan the drive entirely; however, you could perhaps change the Start LBA as well as End LBA attributes to narrow the scope of the listing to the specific sectors that need to be repaired.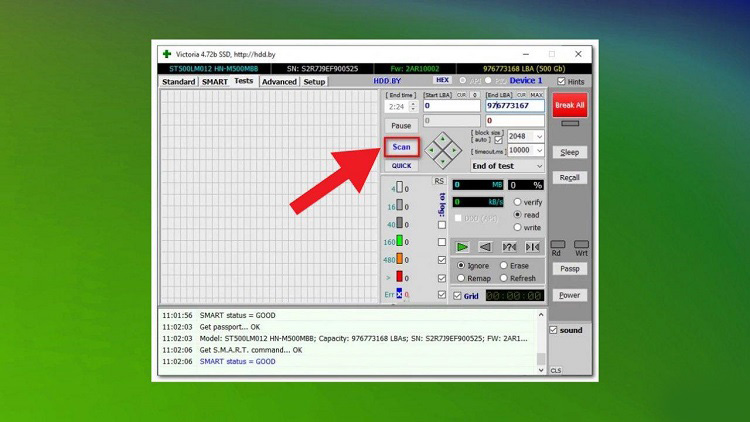 Step 8: Select the Remap option from the drop-down menu to guarantee that the application replaces the problematic sectors using good ones.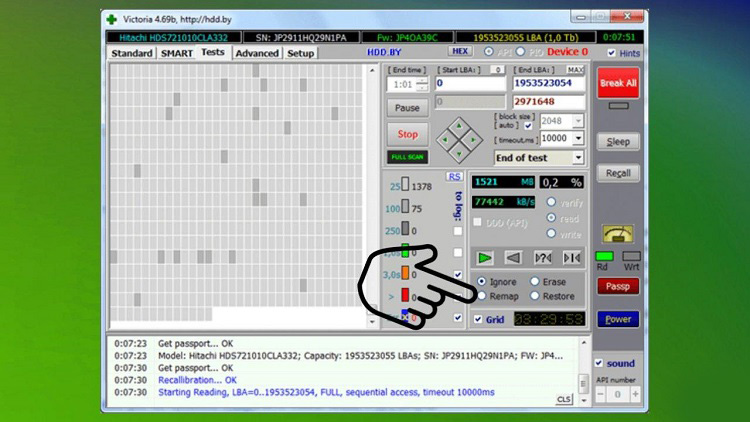 Step 9: Exit Victoria as well as perform a further CHKDSK check to make sure everything is working properly.
Step 10: If you are still facing the same problem, restart Victoria and perform some other scan, this time selecting Refresh from the drop-down menu. It will fix the certain sectors which have been affected at the level of the software. Check to see whether the problem persists after restarting your pc.
Method 3: Make a Backup of Your Drive and Replace the Failed Drive 
If none of the techniques described above were effective in resolving the error, this is likely that your HDD is failing. Not only the CHKDSK tool but also Victoria is unable to start replacing corrupted sectors with additional sectors, this is significant that you also have a large number of manipulated sectors.
The issue here is that a failing HDD can't be stopped from falling. As the bad sectors grow, they will destroy the records you have stored on your computer. 
A new hard drive should be purchased to replace the failed one, as well as a backup of all the data, should be made.
Conclusion
Only when your hard drive would have sufficient good sectors to make up for the bad sectors can you consider all these methods to function. It's possible that your hard drive would have an unusually high amount of bad sectors as well as need replacement.
It's impossible to remove your hard drive from having failed, as well as the bad sectors may eventually evolve to the point where they will begin to consume the data stored inside the good sectors on your disk. 
The better option is to generate backups as soon as possible and consider replacing the failing HDD before you begin to lose relevant data. When it comes to data backup plans, there are quite a variety of options available to you. You can make a backup of data with the help of third-party software solutions.