To get the most out of your hardware, it is always recommended to keep the corresponding drivers up to date. But that seems often challenging since we tend to forget non-essential things.
So how to check if drivers are up to date? Well, you need to go to the device manager and manually check for updates. Alternatively, you can use a third-party driver updater as well.
Continue reading below to find out more about how to check if there are any driver updates and why you should do that.
What is a Device Driver?
Device Drivers or simply drivers are the software that functions as a translator and allows hardware to communicate with the operating system. The disk drives, sound and video cards, printers, USB drives, monitors and all the hardware send and receive data from the computer through the particular driver. It controls and operates the hardware attached to the computer.
Why do You Need to Keep the Drivers Up to Date?
Often it happens that any particular hardware is acting weird and is not working smoothly. This happens when the driver is out of date. For example, if graphics card drivers are outdated, the game performance will slow down. To ensure the stability of devices and improve the performance of the computer, it is essential to update the device drivers through the device manager, or even in the Windows registry.
How to Check if Drivers are Up to Date on Your PC
Now we are going to show a simple process of finding out if driver updates are required which is universal on most of the windows platforms. There are two separate ways for you to access the screen you need.
The first way is to right-click on the "start" at the bottom left corner and open the start menu. When the start menu opens up, type "Device Manager" and select it. if you are not an administrator it may ask you for permission.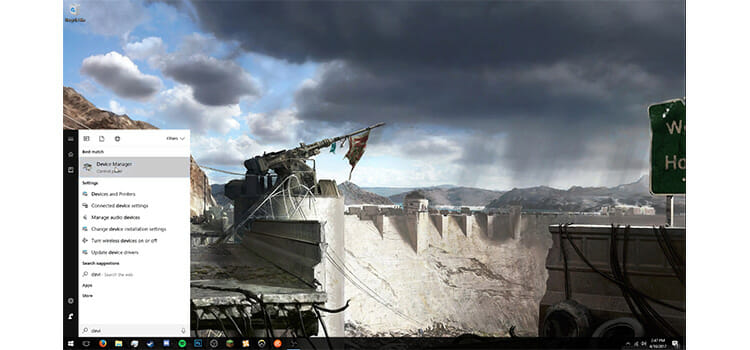 Alternatively, you can do this by going to the "File Explorer" and then right-click on "This PC". After that select the "Properties" option from the menu that came and find out the "Device Manager".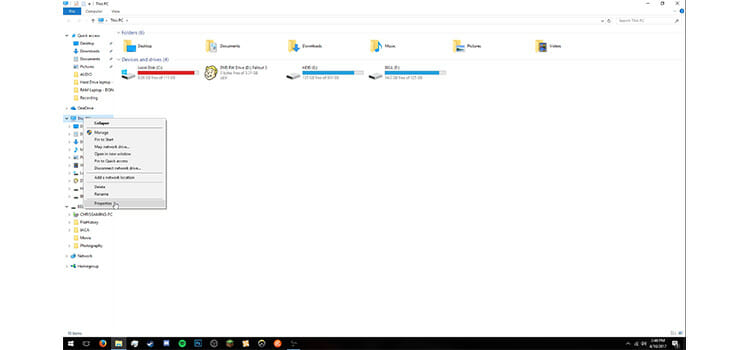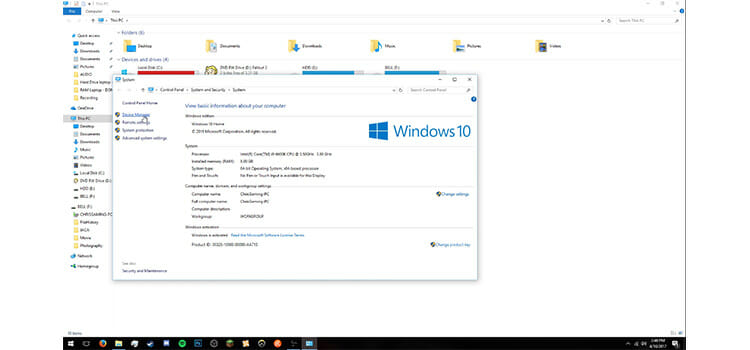 You have to find out the control panel from the start menu in the case of windows 7. The rest of the procedure is identical for all versions of windows.
Now right-click on the device you want to check on. Here, we will be focusing on checking the Display Adapter. So, click on the little arrow on the left of the "Display Adapter" from the device manager and click on the option that came up. Then a menu will pop-up and select the first option "Update Driver Software".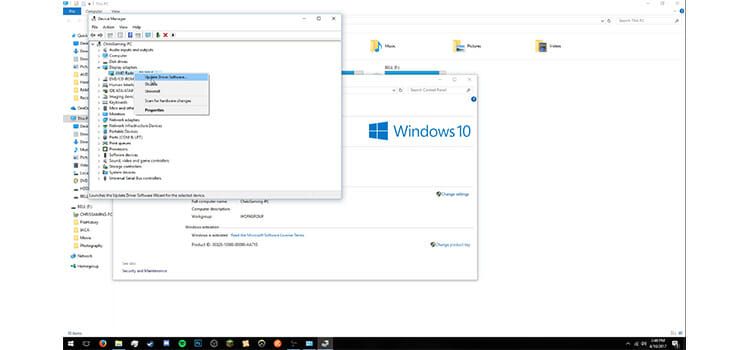 Then it will bring up another window and all you have to do now is to click on the first option "Search automatically for updated driver software". Here the second option "Browse my computer for driver software" is rarely used. If you have a previously downloaded driver installation, you can use it.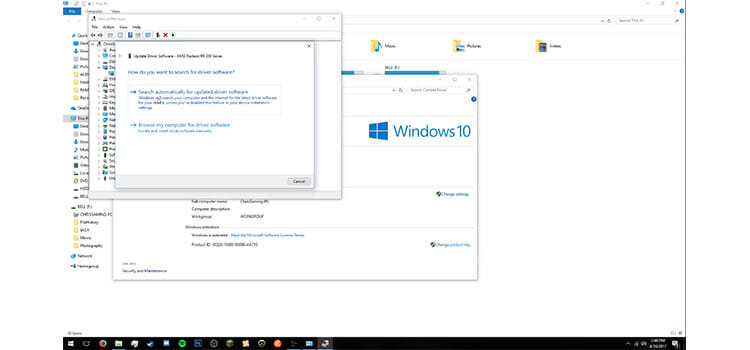 Now it is going to search the internet for a few seconds to see if there is a better version of the driver available than your installed one. So, wait for a while until it reports back.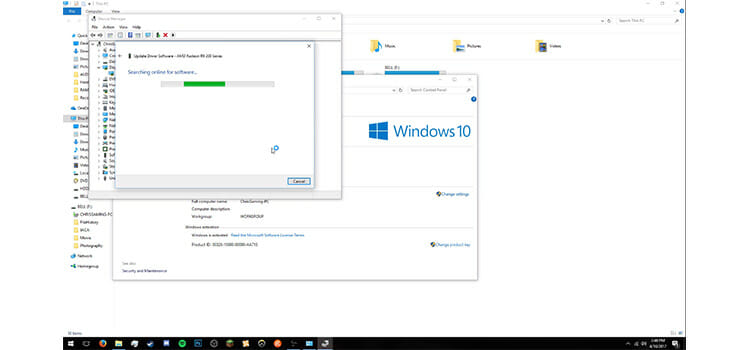 In this particular instance, the best driver for the display adapter is already installed. So, no update is required for now.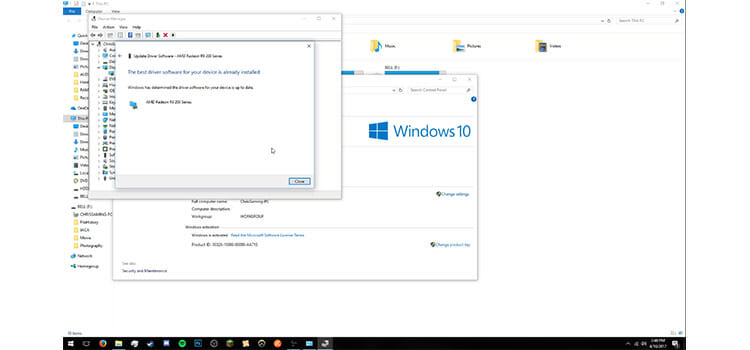 If the driver was outdated, it would just notify you by popping up a window and asking you to install the available update. If you have trouble installing new applications, or the graphics tool is not running as expected then you need to update the particular device drivers.
But first, you have to see whether your operating system is updated or not. If not, you have to do a Windows update to ensure that the operating system will be compatible with the updated device drivers.   
Frequently Asked Questions and Answers
What software to check if drivers are up to date?
There are many third-party driver updaters. Just google and download anything that's free to try.
Which drivers need to be updated?
You should keep everything up to date, not just for performance, but for security purposes as well. however, if there's a priority list, the BIOS, output drivers should be on top.
Final Thoughts
Your device can slow down or other problems may occur like crashes if drivers are outdated. So, you have to first learn the process to determine whether a particular driver associated with the particular hardware of your PC is updated or not. 
In this article, we have discussed so far about what is device driver, why they need updates, and a step-by-step procedure to help you to know how to check if drivers are up to date. So, following this process, check often if any particular driver needs an update and get the assurance to extract the best performance from your PC.