Are you looking for Auto Clickers for Android Smartphones? There is a huge library of auto clickers that are available for Android. Some of them are fake or just clones that don't work with Android devices. But we have listed some of the best auto clickers that are fully operable with amazing features. Most of them do not require Android device rooting, which is peace of mind.
List of Top 8 Auto Clicker Apps for Android
1) Auto Clicker
Auto Clicker is one of the best tools available on the Play Store that helps you do repeated clicks at any location with specified time intervals. The application does not require root access to perform.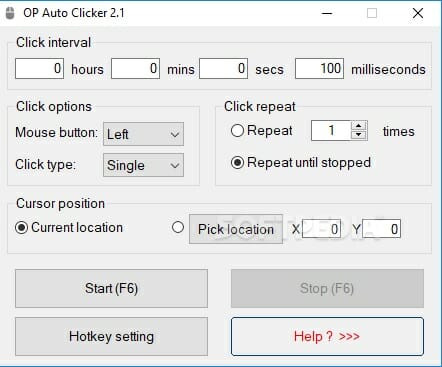 You can also drag the pointer to your desired location for automated clicks. You can record and save the configuration to use in the future. Auto Clicker lets you set the speed of click and number of repetitions. You can download the application from the Play Store for free.
2) Auto Clicker – Tapping
This app helps you tap and swipe automatically. Set the click time and click speed that matches your requirement. You can even set long press and short press time buttons. There are options available to hide or display the touchpoints.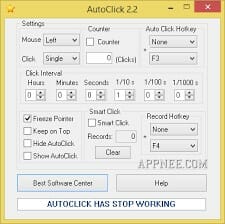 With this app, you can easily record tapping and swiping gestures. You can quickly change the frequency of clicks at any time with one click. This tool is free to use, but you can unlock extra features with Auto Clicker Pro – Tapping. The pro version is a paid tool.
3) Automatic Tap
Automatic Tap by True Developers Studio is one of the best tools that help you automate repeated taps. This Auto Clicker helps you set automatic clicks at your desired location with specified intervals. It doesn't require root access.
The UI of the tool is user-friendly. It has a floating control panel to start and stop the automation. It also supports multiple clicks and swipes at a time. This tool is considered great for Android clicker games.
4) Click Assistant
Click Assistant is a robust and reliable auto clicker available in the Play Store. This auto clicker will help you repeatedly click, curve swipes or pinch gestures.
With its innovative curve swipes and zoom features, you can set click points even to the tiniest points. You can do multiple repetitive tasks with Click Assistant. You can add a floating control panel to the screen so you can easily pick click points. You can download Click Assistant for free.
5) Auto Clicker Lite
Auto Clicker Lite is a free auto clicker app. This tool is much faster than many other auto clickers. This is a small-sized app that doesn't take much of the memory space. The app may be small, but there are plenty of features. You can set multiple clicks and swipes at a time.
Auto Clicker Lite helps you complete your tasks within time. This app's gaming assistant will help gamers use the app properly. Auto-Scroll is a fun feature that helps you scroll news and books automatically.
6) Replay Touch
Replay Touch is a script-based app that records and replays your touches. You have to run a script for the exact program to execute actions. The drag and drop feature will help you perform the actions correctly.
Replay Touch has strong community support where customers can share their code and ideas. There's no root required to use this tool. There is a paid version also available with extra amazing features.
7) Hiromacro Auto-touch Macro
HiroMacro is one of the oldest but reliable apps available on the Play Store with auto-touch macro. You can create a script by recording gestures and actions that can be played repeatedly.
Hiromacro has a simple scripting language. With this app, you can easily execute powerful features of automation. In order to use this app, you have to root your android device. This app is mainly used for gaming.
8) Macro Droid
MacroDroid is an all-in-one tool with so many automation features. It helps you automate tasks on your Android smartphone or tablet. With its straightforward user interface, users can build fully automated tasks in just a few clicks.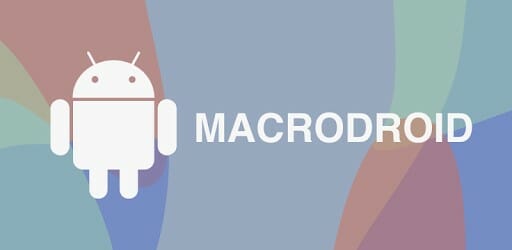 With MacroDroid, you can optimize your daily workflow on your device with an automatic Bluetooth connector, battery saver, reminders, text to speech notifications, and many other features. MacroDroid is really a life-saver tool. You can download it from the Play Store for free.
As we have discussed the top 8 auto-clicker apps for Android devices, you may wonder if there are any apps like these for your computer too. The answer is yes. Autoclickerz is that type of software you may choose for auto-clicking on your computer.
AutoClickerz app is an art in terms of auto-clicking on your computer. This auto clicker can opt for a dynamic cursor location so that the clicker follows the trail of your cursor pointer. It always chooses the maximum number of clicks. The click intervals have no upper limit which is very good for this type of software. By using this auto clicker, automatic clicking repeatedly on a particular point on the screen of the monitor can be achieved which is very much helpful for gamers and data entry jobs. Click interval can also be selected as per your choice. The time intervals range from hours to milliseconds that is awesome in this type of works.
The click typing procedures are also good in this app that includes a right-click or a left-click. You can have a choice option between single, double, and triple clicks as well which we found very convenient for the users of this app. the number of clicks that you want to be conducted can also be set up. If a user wants a finite number of clicks, you just have to feed in a numerical value on the click counter. Otherwise, you can choose the 'Repeat Until Stopped' option. Setting up hotkeys just like the keyboard shortcuts is very awesome. But for this, the clicker has to be playing in the background.
Conclusion
This is our researched list of the top 8 best auto clicker apps for Android devices. This is a mixed list of auto clickers that require root or no root access. But all of them are 100% safe to use and don't possess any harmful malware.
Auto clickers are best for clicker or incremental games. Other games might not support the auto-clicker feature. So make sure you use it on the right platform. Choose the best one that suits your purpose and fulfills your needs.