[Answered] What Does Bookmark Mean on Pandora
Pandora is the biggest subscription-based ad-supported music entertainment streaming service in the United States, which is a subsidiary of SiriusXM. 
You can make stations out of your favorite songs and have a personalized listening experience that changes over time in accordance with your preferences.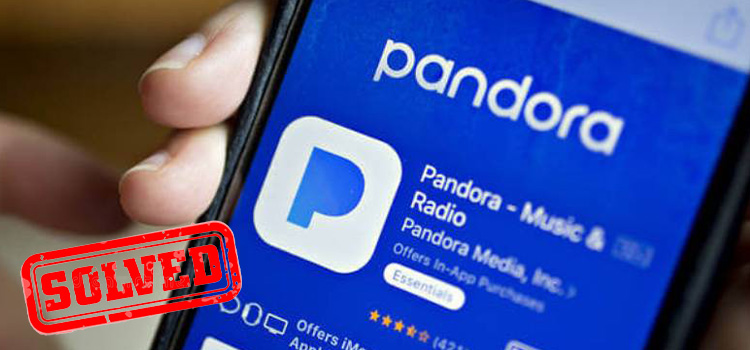 What Does Bookmark Mean on Pandora | For Website and App
On Pandora, Bookmark is a feature that is used to store songs on a list in your profile. It makes accessing their details very easy for later. 
All music on Pandora is played in random order. Thus, bookmarking a song simply preserves a link to its details page.
How to Add a Bookmark on Pandora?
You can Bookmark any music while using either the Pandora app or the Pandora website. Here're the procedures for both of them.
1. For the website
There's a fact that you literally cannot add new bookmarks to Pandora's Web version. So, rather than saving a link, you've to like the song's page on the website to save it as a shortcut. To do so –
Step 1: Click on the name of the song that you want to save in order to open the information page.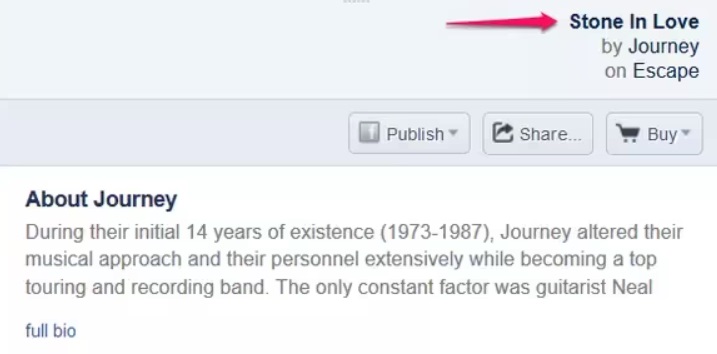 Step 2: Now, go for Like this track. It'll add the song to your collection of Liked or saved songs.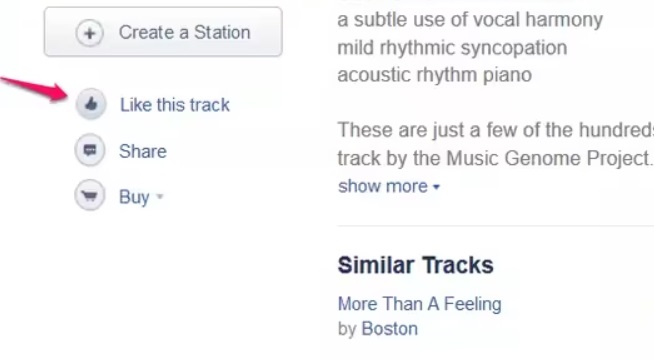 2. For the app
Well, the app lets you add a bookmark for real and that's why it's popular to use Pandora by its app. To bookmark a song in the app –
Step 1: To get more details about the current song, use the arrow symbol.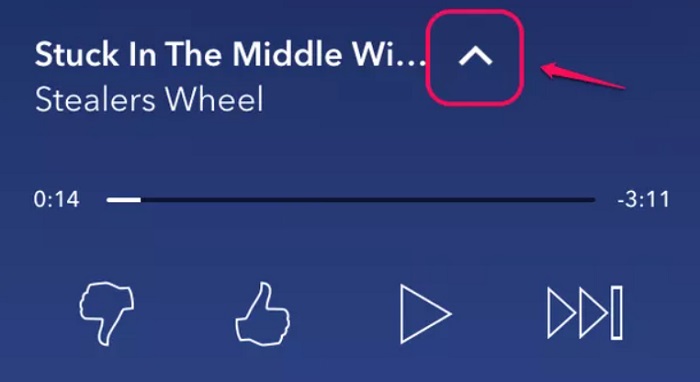 Step 2: Press the (…) icon to access the More Options menu
Step 3: Choose to Bookmark.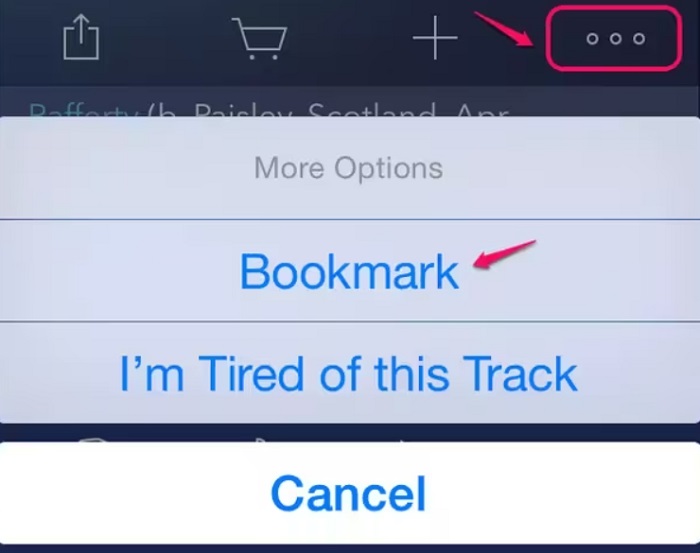 How to View Bookmarked Items on Pandora?
As you've known about how to add a Bookmark, it's time to know how you may find or view the Bookmarked items. 
1. For the website
Step 1: Go to My Profile.
Step 2: To find out your saved pages on the internet, click on Bookmarks or Likes.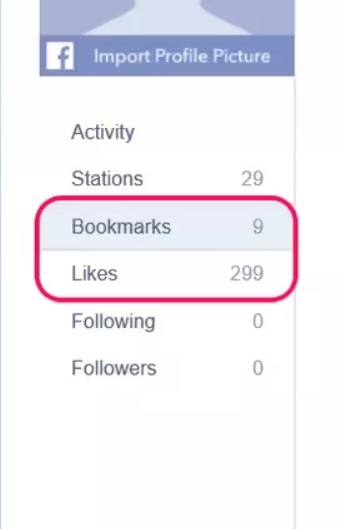 Step 3: The site can display bookmarks you stored in the app but it cannot generate new ones.
2. For the app
Step 1: Go to the Profile tab.
Step 2: To find out your saved music, tap Bookmarks or Likes.

Step 3: Choose one in order to access its details page or share it.
Frequently Asked Questions (FAQs)
Can I keep the songs I download from Pandora?
Well, you can use any OS device to listen to them when you're offline, and also the songs you download will remain accessible in the Pandora app. But to have this facility, you've to be one of the premium subscribers. Only subscribers to Pandora Premium can download certain songs, albums, or stations and listen to them offline in the Pandora app.
Why does Pandora keep deleting my downloads?
This happens only when you are in offline mode for 30 days or more. In that case, your offline stations will be automatically removed.
How can I retrieve my songs on Pandora?
Don't worry. In order to retrieve, you may always build a new station from the same artist or song to replicate deleted stations. For example, if The Weekend is the artist you seek for your station, try making a new The Weekend radio station. By doing so, your previous station and thumb feedback will automatically get returned.
What happens if I clear data on Pandora?
If you perform a clear data procedure on your Pandora app, any outdated cached files will get removed. It might erase your offline stuff, but it won't remove playlists, songs, albums, or stations from your device. Any offline content you want to listen to will need to be downloaded afresh in this situation.
Conclusion
So, this is it. If you're new to using the Pandora program and wanted to know about the overall Bookmark feature, then hopefully this article has provided you with the necessary guideline. 
Subscribe

to our newsletter

& plug into

the world of technology