If you are searching for any internet content or any websites of back in time, then the Wayback Machine is the solution. This machine archives webpages to preserve information for future generations. In this article, what is Wayback Machine, how does it work, some of its features and limitations are well explained.
The Wayback Machine works like a search engine, archives blog posts, and webpages give the public access to previously archived content, works as a backup in times of needs. Through the advanced technology of this machine, you can surface the history of a webpage, but this search machine has some limitations also.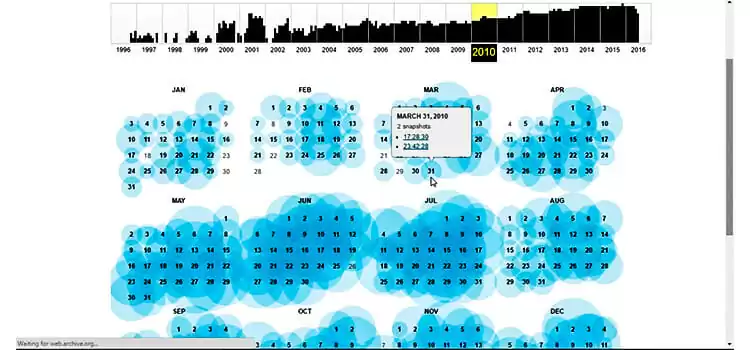 What is the Wayback Machine
The Wayback Machine is a digital record room of websites, snapshots of web pages or internet contents across time. It can be called a time capsule of the internet as anyone can see how a particular Website looked like in the past to the present through the machine. 
The Wayback Machine works as a search engine, recovers missing posts, pages, contents for you, besides it gives you access to archive your webpages automatically or manually. By doing this, you are contributing to the future culture, heritage, research, technology of the next generation.
This digital archive of websites is founded by a nonprofit organization named the Internet Archive. Brewster Kahle and Bruce Gilliat are the founders of the Wayback Machine, and their intention was to provide "universal access to all knowledge" by storing archived copies of expired webpages.
Improvement of Wayback Machine With Time
The database of cached web pages was kept recorded in a digital tape from 1996 to 2001. Yet, it was a clunky database and only accessible for researchers and scientists. The founders give universal access to the public with the intension of archiving the entire World Wide Web in 2001.
In 2001, there occurred a problem when website contents vanished immediately after the page gets changed or shut down. This problem has been solved after the launched of Wayback Machine by archiving web pages in a three-dimensional index.
With the development of technology, the Wayback Machine's storage capacity has been grown up as now websites can be stored manually. When a website's URL is entered on the search box of the machine, it automatically crawls it and captures it and there is also a 'Save Page Now' button.
The Wayback Machine was launched with 10 billion archived pages in 2001 but it has contained over 25 petabytes of data in 2018. At present days, a large cluster of Linux node by Internet Archive is using to archive data.
Why the Wayback Machine Is Used?
The Wayback Machine has been made accessible to all for many reasons like verification of news, keep references, etc. One can find old software programs, old information, survey data, or many other things for the sake of his research. You might be interested to know how to use the Wayback Machine.
The changes of a particular website can also be observed with the Wayback Machine, as it preserves old versions of many well-known websites. This digital archive is doing a great job for scholars, journalists as it stores closed websites, previous news reports, and changes of website contents and collects data as well as for the present pages contained in its archive.
Features of the Wayback Machine
The Wayback Machine has some different features and a search tool is one of the most important of them as mainly everyone search contents in this machine. Another excellent feature is whether a website has been shut down or not, the contents of that site are accessible or downloadable.
Most of the time it archives a page by keeping its hyperlinks active. These hyperlinks increase the stability of the machine by saving slightly more than half of the online scholarly publications.
How Does it Work
The Wayback Machine usually archives a webpage by using some spidering or web crawling software. The Alexa program, a toolbar on the computer provides a Website domain when the web crawling software identifies it. After that, the contents are cataloged and retrieved and thus archived as a webpage.
The process of archiving pages follows specific criteria, but it does not mean everything gets permission to be recorded on the Wayback Machine. Some domains cannot save its content by recording a "no crawl" message instead of its archive snapshots. Usually, contents of websites get stored as HTML files or captured snapshots or related external files like image files.
Missing contents of a specific website can be recovered in the Wayback Machine as it can substitute them by linking similar content to the other sources. But this is not always happened, in some cases, the machine doesn't display anything for missing contents or may show blank pages.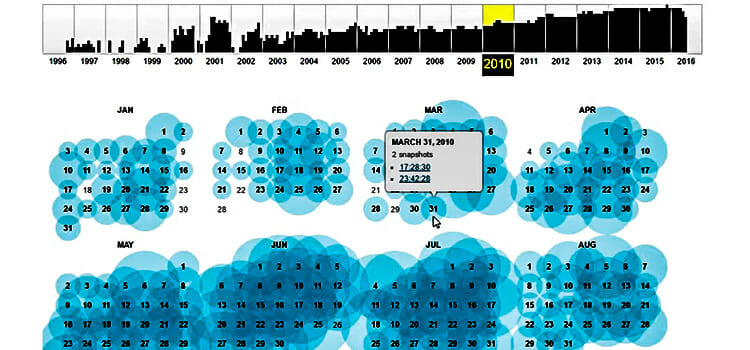 Some limitations of the Wayback Machine
The Wayback Machine is an advanced searching technology of archived webpages, but still, now it has some limitations. Though the lag time is reduced nowadays comparing with the previous years, it is still 3 to 10 hours. The search facility of this machine is also limited because of the limitation of the web crawler.
Again, the webpages archived in the websites cannot save contents written in JavaScript or other languages as web crawlers cannot extract contents not written in HTML. Sometimes this breaks hyperlinks and removes images. Web crawler doesn't permit to save progressive web application also because they need a link with the host website.
Conclusion
The Wayback Machine archive, situated in a Santa Clara, California data center is a virtual memory lane founded by Internet Archive. The site of the machine allows crawlers and besides, it is not password-protected, so anyone can archive a page manually for future research. This article mainly covers what is Wayback Machine, what is its history, and what is the role of it in the world of internet. 
Since the information on a website or the whole website changes frequently, you can find lost websites by using the Wayback Machine. Indeed, this machine hasn't overcome all the limitations, but still, now it proves itself a very useful searching tool in the world of technology by preserving digital artifacts.