AI and Space Exploration | Pushing the Boundaries of Science
Space exploration has captivated the human imagination for centuries, pushing the boundaries of what we know and inspiring generations of dreamers and scientists. It has always been a daunting task filled with risks and unknowns. Still, advancements in artificial intelligence (AI) have opened up new possibilities and revolutionized how we explore the cosmos. 
Artificial intelligence tools have become an integral part of space exploration, enhancing our ability to gather data, make accurate predictions, and navigate the vast expanse of the universe. This blog post will delve into the evolution of space exploration, the rise of AI in the field, the challenges and ethical considerations it presents, and its prospects.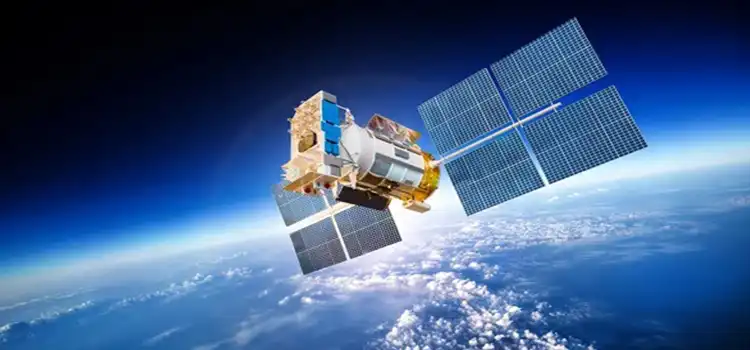 The Evolution of Space Exploration
From the pioneering journeys of astronauts like Yuri Gagarin and Neil Armstrong to the groundbreaking achievements of robotic missions like Voyager and Mars Curiosity, space exploration has come a long way. In the early days, it was about taking the first steps and proving that humans could venture beyond Earth's atmosphere. But as technology advanced, so did our ambitions. We sent rovers to explore the surfaces of other planets, launched telescopes to observe distant galaxies, and even set our sights on establishing colonies on Mars. Each mission brought us closer to unraveling the mysteries of the universe.
The Rise of Artificial Intelligence in Space Exploration
Artificial intelligence tools have played a crucial role in the advancement of space exploration. It has allowed us to analyze vast amounts of data quickly and accurately, enabling scientists to make groundbreaking discoveries. One example is the Mars Rover, which relies on AI to navigate the planet's rugged terrain and avoid obstacles. AI algorithms process images, identify potential hazards, and make split-second decisions to ensure the rover's safety and success. This level of autonomy has transformed our ability to explore other worlds and unlocked unprecedented scientific opportunities.
Another area where AI has significantly impacted is the analysis of astronomical data. As telescopes orbiting Earth and peering deep into the cosmos capture vast information, AI algorithms can sift through this data to identify patterns, anomalies, and potential discoveries. For instance, with the help of AI, the Kepler Space Telescope identified thousands of exoplanets, some of which may harbor the conditions necessary for life. These advancements in AI have moved us closer to answering the age-old question- are we alone in the universe?
Challenges and Ethical Considerations
As with any new technology, the rise of AI in space exploration also presents challenges and ethical considerations. One of the main concerns is the potential for AI to replace human astronauts. While AI can perform tasks efficiently and with less risk, it lacks the human perspective and adaptability. Exploring the unknown is inherently dangerous, and having human astronauts on board allows for quick decision-making and improvisation in uncertain situations. Additionally, AI alone cannot replicate the emotional and psychological aspects of space exploration. The human spirit and determination are vital in our quest to understand the universe.
Another issue to consider is the responsibility of AI in space exploration. As AI becomes more advanced and autonomous, we must ensure that it is programmed with ethical principles. AI systems must make decisions that align with our values, respecting the sanctity of life and the preservation of the environment. Establishing guidelines and regulations to prevent AI from making decisions that could have unintended consequences or violate ethical boundaries is crucial.
Future Prospects: AI and the Next Frontier
The future of space exploration is undoubtedly involved with artificial intelligence. As technology advances, we can expect AI-driven missions to become more prevalent and ambitious. AI could enable the development of autonomous spacecraft that can repair themselves, conduct experiments, and interact with their surroundings without human intervention. This would open up new possibilities for long-duration space missions and reduce the risks associated with human space travel.
Moreover, AI could help us unravel some of the universe's biggest mysteries. By analyzing vast amounts of data, AI algorithms can identify new celestial objects, study cosmic phenomena, and aid in the search for extraterrestrial intelligence. AI-driven telescopes and rovers could pave the way for groundbreaking discoveries that reshape our understanding of the cosmos. The synergy between AI and space exploration can potentially revolutionize science as we know it.
Conclusion
AI has become an indispensable tool in pushing the boundaries of space exploration. It has transformed how we navigate and explore the cosmos, making missions safer, more efficient, and more fruitful. However, as we venture further into the unknown, we must tread carefully, addressing the challenges and ethical considerations accompanying AI's rise. By harnessing the power of AI while upholding our core values, we can continue to unlock the secrets of the universe and inspire future generations to reach for the stars.
Subscribe

to our newsletter

& plug into

the world of technology